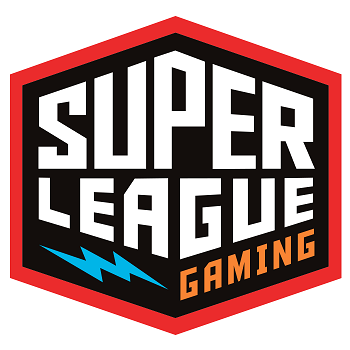 The Chicago Force, amateur esports team, returns to winner's circle following Season One victory to lay claim to the City Championship title & prizes
SANTA MONICA, Calif. – August 21, 2017 – Super League Gaming, the community platform that offers esports competitions, for amateur gamers, today awards Chicago Force the City Champs: League of Legends Season 2 championship trophy. City Champs is the first-ever, national, city-on-city esports competition and features amatuer players competing in League of Legends. Super League expanded the popular City Champs league this season, kicking off Season Two with a roster of 12 city-based amateur teams located across the United States with more than 2,400 qualifying participants.
Watch the Super League Gaming City Champs: League of Legends Season 2 wrap video here! https://youtu.be/d8o9yspq3is
The Chicago Force, reigning Season 1 winners, reestablished their position of dominance with a victory against Western division hopeful Seattle Siege. Following a monster regular season performance against Eastern division teams New York Fury, Boston Revolt, and Miami Menace, the Chicago Force were too much for the Seattle Siege to handle.
Chicago Force player Derek Ready said team growth through practice sessions and the regular season led Chicago to victory. "Throughout the season we've grown to understand each other's gameplay style and help each other improve inside and outside of the league", Derek said.
Seattle Siege team member Alan Peery questioned if the team was overconfident after early season victories divisional play. "Being so dominant in early divisional games was a mistake that we learned from. We started to feel invulnerable, and consequently didn't focus hard enough on strategic choices before the game for the pick/ban phase", Alan explained.
As a reward for their hard work and excellent gameplay, City Champs Season 2 winners Chicago Force retain the City Champs Trophy, and each team member receives a City Champs hoodie, Triumphant Ryze skin, and 5,800 Riot Points. As a consolation prize, the Seattle Siege team members will each receive 3,600 Riot Points.
To learn more about Super League Gaming and keep up to date on upcoming seasons:
…
About Super League Gaming
Super League Gaming (www.SuperLeague.com) is the world's first, biggest and most accessible esports league for gamers that takes place both online and in-person gaming arenas. Our community building platform enables unique, local gaming experiences for players around the world of all ages and levels to experience recreational and competitive gaming, content creation and sharing, and social networking. Super League has pioneered city teams in esports tapping into gamers desire for more connectedness and the inherent desire to represent and root for their home team. Our current catalogue focuses on Minecraft and League of Legends and establishes movie theatres as the ultimate arenas to experience some of the world's most popular games in a new and social context. The current offering focuses on amateur esports in local, intimate gaming arenas, but the potential offers and venues are boundless.
Press Contact
TriplePoint for Super League Gaming
(415) 955-8500