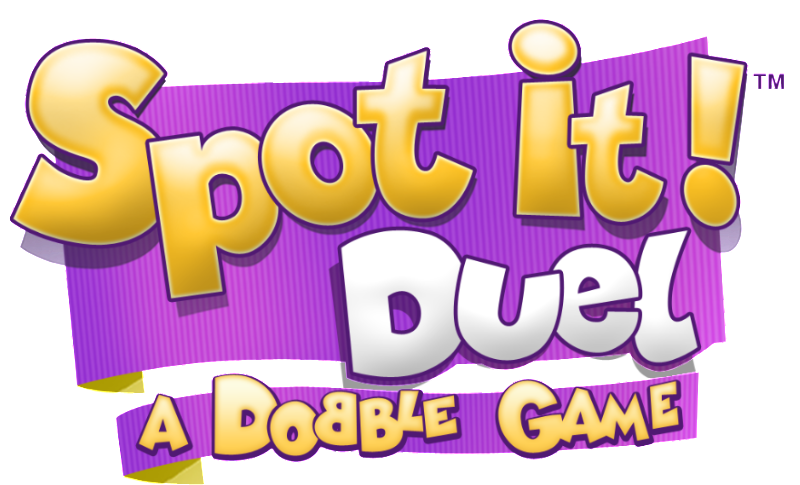 PARIS – Sept. 21, 2017 – Asmodee Digital, a leader in digital board game entertainment, is today thrilled to announce that its hugely popular symbol matching game, Spot It! Duel – A Dobble Game, has hit the magic million downloads!
Available on iOS and Android devices, Asmodee Digital has released a new update boasting an all-new reward system that adds even more to the already compelling gameplay. With more content and updates planned, head to the App Store or Google Play now to download Spot It! Duel, one of this summer's most popular games.
On iTunes:
https://itunes.apple.com/gb/app/spot-it-a-card-game-to-challenge-your-friends/id1199075455
On Google Play:
https://play.google.com/store/apps/details?id=com.asmodeedigital.spotitduel
Daily Challenges allow players to gain greater rewards than ever before, but you'd better hurry! Everyday a new set of challenges will appear for players with a 24-hour window to complete them and claim a prize.
In its latest update, Spot It! Duel implements a new reward system where players collect keys during each game; the more keys gained, the more chests can be opened! Even if you don't win the game, keys are exchanged for in-game points which can be accumulated and redeemed. Earned by creating combos in each game, rewards include Dobble cards, bonus cards, in-game currency, energy boosts and more.
Leave the cards at home and take the experience anywhere. Spot It! Duel is the latest addition to Asmodee Digital's ever-growing line-up of premium tabletop – video game translations.
Spot It! Duel press kit: https://drive.google.com/open?id=0B5kadNdeNhycYVAzS1JHNWdtSFE
For more information:
–        Visit our website: www.asmodee-digital.com/spotitduel
–        Like us on Facebook: https://www.facebook.com/asmodeedigital/
–        Follow us on Twitter: https://twitter.com/asmodeedigital
–        Subscribe to us on YouTube: https://www.youtube.com/asmodeedigital
–        Follow us on Instagram: https://www.instagram.com/asmodeedigital/
About Asmodee
Founded in 1995 in France and with offices in 7 countries including England, China and the United States, Asmodee is a publisher and distributor of popular board and card games like 7 Wonders, Jungle Speed ​​and Dobble. With six studios publishing and distributing games in more than 44 countries, Asmodee sells more than 35 million games per year. Asmodee's reputation for delivering strategically challenging games with attractive design, has earned the company unfailing loyalty from fans, families, hard core players and also casual gamers.
About Asmodee Digital
Asmodee Digital, a fully owned subsidiary of the Asmodee Group, is an international publisher and distributor of digital board games with operations located in Europe, North America, and China. Asmodee Digital manages the creation, design, development, publishing, and marketing of board and card games on leading digital platforms for Asmodee studios as well as for third-party publishers. The current Asmodee Digital catalog includes best-selling digital games such as Ticket to Ride, Splendor, Pandemic, Small World 2, Mr. Jack London, Lexigo Rush, Story Cubes, Colt Express, Mysterium, Potion Explosion, Onirim, Jaipur, Spot It! Duel and digital versions of many other well-known board games.
About Virtuos
Virtuos is one of the largest game developers specializing in 3D art and game software development for consoles and mobile devices. The company has locations in Shanghai, Chengdu, Xian, Saigon, Vancouver, San Francisco, Paris, Tokyo and Seoul, and employees representing 15 nationalities. Virtuos' clients include 15 of the top 20 digital entertainment companies worldwide as well as renowned independent studios. For more information, please refer to: www.virtuosgames.com.
# # #
©2017 Asmodee Digital. Spot It®, Asmodee™, the Asmodee logo™ and the Dobble characters© are properties of Asmodee Group. All rights reserved.
Media Contact
TriplePoint PR, for Asmodee Digital
(+1) 415-955-8500
asmodee@triplepointpr.com