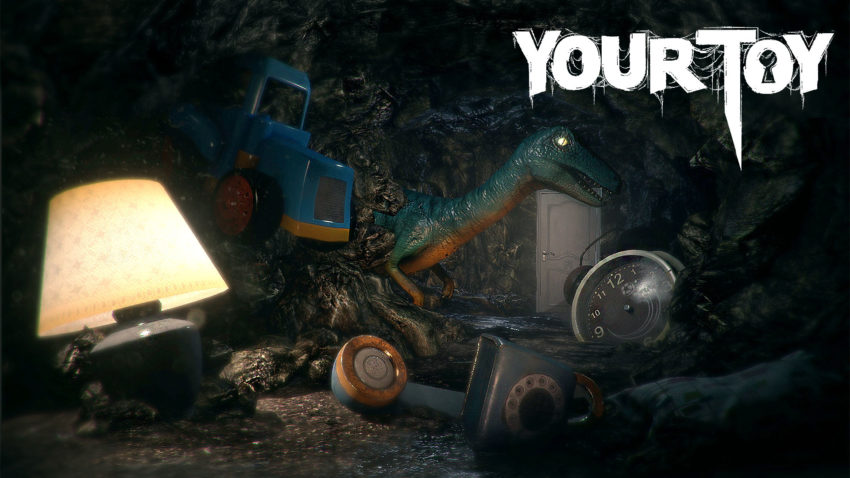 Twisted Puzzles Await You in this Horror-Filled Nightmare
SHANGHAI – November 17, 2017 – Your first childhood toy is out for revenge in Your Toy — a first-person horror puzzler now available on Xbox One for a limited-time discount of $11.99. From developer VIVA GAMES and publisher E-Home Entertainment as part of the ID@Xbox program, Your Toy features a deep narrative, intricate puzzles, and a chilling atmosphere that is sure to keep you on the edge of your seat. Who could have guessed that your old childhood toy, your first friend, would become your worst nightmare?
Microsoft Store Page: https://www.microsoft.com/en-us/store/p/your-toy/bzbb19tjxsvg?rtc=1
Check out the Your Toy trailer to get a glimpse of the horror: https://youtu.be/Bt80dr_aCOM
Offering a fresh take on the puzzle genre with Asian-sourced horror elements, Your Toy delivers an experience western Xbox gamers rarely get to see. Set in a cold world filled with mystery, you wake up to find yourself trapped in a dark room with no way out. While searching for clues about your captor you start to receive cryptic messages hinting something sinister is at work. Where are you? Why did it kidnap you? What is it going to do with you? Only one thing is certain, playtime is over and your only shot at survival is to escape.
Run for your life through three dangerous levels featuring a dingy restroom, a creepy cave, and a chamber resembling your childhood bedroom. Each area is filled with a variety of deadly puzzles you must solve using only your wits and the environment. Some puzzles are randomly generated on each playthrough so you'll never see the same solution twice. Be sure to investigate your surroundings for items and clues that reveal the story and can help you out of a tight spot.
"Your Toy is sure to keep gamers guessing as they work to figure out clues and escape a psychological nightmare rooted in their protagonist's childhood," said Yao Kun, Producer at VIVA GAMES. "Our team worked tirelessly to create a horror game that will give you the creeps — Your Toy is the culmination of those efforts and it delivers."
Key Features
Immerse yourself in a haunting first-person atmosphere
Escape from three dangerous environments, including a dingy bathroom, a creepy cave, and a chamber resembling your childhood bedroom
Solve randomly generated puzzles using only your surroundings
Search for items and discover the source of your childhood toy's quest for revenge
You can find the full press kit here.
About E-Home Entertainment
E-Home Entertainment Development Co., Ltd. is a joint venture of Microsoft Corporation and Oriental Pearl Group and the first registered company of the Shanghai free trade zone. E-Home Entertainment is engaged to publish local and global high quality games to Xbox's China platform in addition to globally publishing high quality games. Currently, E-Home is the largest publisher for Xbox One's China Platform.
About VIVA GAMES
VIVA GAMES is a game development company affiliated to Beijing Wansiwei Culture Development ​​Co., Ltd., which aims to produce high-quality games.
###
Press Contact
TriplePoint for E-Home Entertainment
(415) 955-8500
ehome@triplepointpr.com