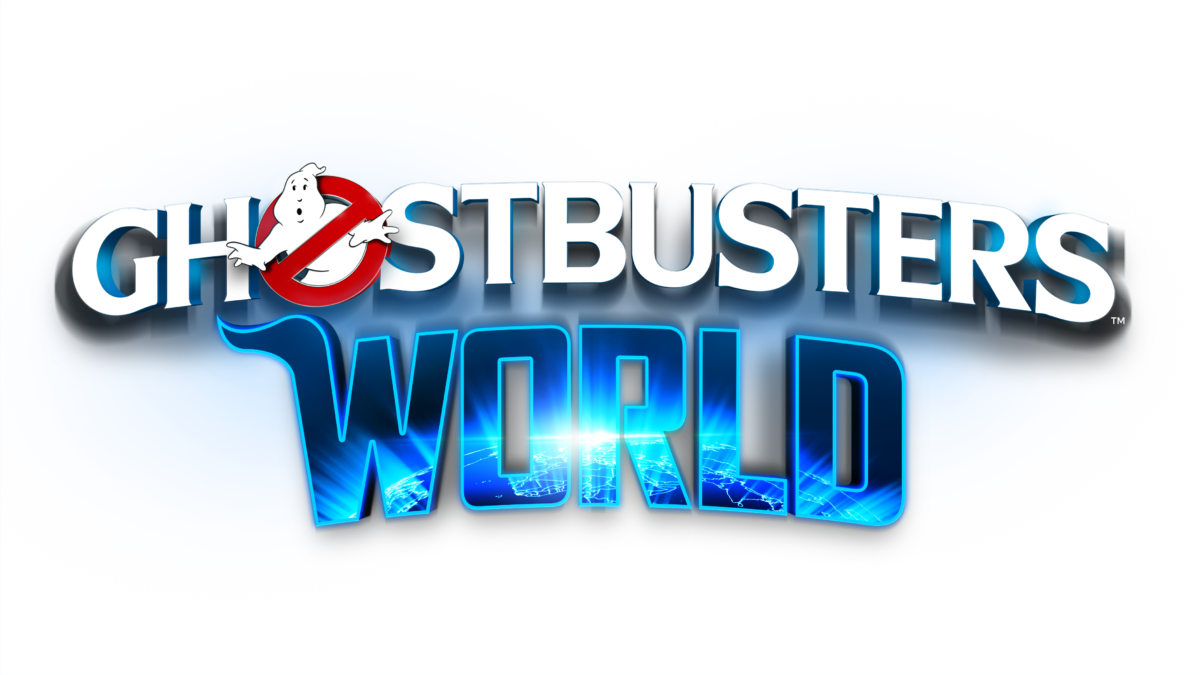 Ghostbusters World Announced with First Playable Demo at Google's Mobile World Congress Booth.
SEOUL, February 23, 2018 – Ghostbusters World, an all-new state-of-the-art augmented reality game, was revealed today as part of Google's ARCore announcement (https://www.blog.google/products/google-vr), timed with Mobile World Congress in Barcelona Spain, the world's largest gathering for the mobile industry. The Ghostbusters World Game is currently in development as part of a collaboration between Sony Pictures Entertainment Consumer Products, Ghost Corps and publisher FourThirtyThree Inc.(4:33). The game features the latest in AR and other mobile technologies and differentiates itself with skill-based gameplay and numerous other exciting features yet to be announced.
A brief demo of the AR gameplay, showcasing only a small portion of the many features and mechanics of the final game, is available for show attendees to experience at Google's booth during the conference.
Ghostbusters World gameplay will enable players to battle and capture hundreds of ghosts from all dimensions of the franchise, including the films, TV shows, comic books, theme parks, and video games. The game will also feature new and unique ghosts to the franchise. "The Ghostbusters Universe is rich in characters and Ghostbusters World is the perfect medium to get to know these characters in a whole new dimension," said Ivan Reitman, Principal, Ghost Corps, and Director & Producer of the original Ghostbusters movie.
The publisher 4:33 is working with their partner studio NextAge on the game development. Sung-Jin Han, CEO of 4:33 said, "We are thrilled to work with Sony Pictures Entertainment and Ghost Corps to bring the iconic Ghostbusters  franchise to life. Fans will have the opportunity to take a walk through an immersive game environment that merges our everyday world with the many ghosts from the Ghostbusters Universe. It's an unparalleled experience!"
"Ghostbusters is a legacy brand and we are excited to work with 4:33 to expand the Ghostbusters Universe into an AR mobile game. Ghostbusters is the perfect brand and best content to utilize AR technology," said Jamie Stevens, Executive Vice President Worldwide Consumer Products, Sony Pictures Entertainment.
Ghostbusters World will be available on iOS and Android devices in 2018. More information regarding the game will be revealed soon including at the Game Developers Conference next month. Fans can get more information at: www.ghostbustersworld.com
# # #
ABOUT FOUR THIRTY THREE INC.
FourThirtyThree Inc.(4:33), is a mobile game publishing corporation. Founded in 2009, 4:33 received the first President's Game Award among mobile titles with Blade for Kakao. Other titles such as 'Three Kingdoms Blade', 'Hero for Kakao', 'Lost Kingdom' are also well known hit titles. In 2018, 'DC Unchained', 'Battle Boom', 'Boxing Star' are set for launch. For more information, please visit http://www.433.co.kr
ABOUT SONY PICTURES ENTERTAINMENT
Sony Pictures Entertainment (SPE) is a subsidiary of Sony Entertainment Inc., which is a subsidiary of Tokyo-based Sony Corporation. SPE's global operations encompass motion picture production, acquisition and distribution; television production, acquisition and distribution; television networks; digital content creation and distribution; operation of studio facilities; and development of new entertainment products, services and technologies. SPE's Motion Picture Group includes film labels Columbia Pictures, Screen Gems, TriStar Pictures, Sony Pictures Animation, and Sony Pictures Classics.  For additional information, visit http://www.sonypictures.com/corp/divisions.html.
ABOUT GHOST CORPS
Ghost Corps, Inc., a subsidiary of Columbia Pictures Industries, Inc., is focused on expanding the Ghostbusters brand with live-action feature films, animated motion pictures, television, merchandise, and other new entertainment products.  Ghost Corps is headquartered on the Sony Pictures Studios lot in Culver City, Calif.
CONTACT
TriplePoint on behalf of 4:33
ghostbusters@triplepointpr.com
+1-415-955-8500
FourThirtyThree Inc
Yohan Chung
M. +82-010- 3230-5517
E. yohan@433.co.kr