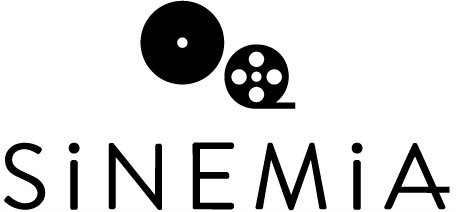 MoviePass competitor Sinemia offers discounted plans just in time for summer blockbusters like Mission: Impossible – Fallout and Mamma Mia! Here We Go Again
LOS ANGELES, July 19, 2018 — At a time when MoviePass is running surge pricing, Sinemia, the leading global movie ticket subscription service, today announced it is lowering prices for each of its plans in a limited-time-only summer offer. The prices help new subscribers take advantage of the summer's slate of movies at the most affordable prices on the market.
Sinemia's new summer discount plans include:
$3.99 per month – One ticket to any movie per month (down from $4.99/month)

$6.99 per month – Two tickets to any movie per month (down from $7.99/month)

$8.99 per month – Two tickets to any movie per month including 3D, 4D and IMAX formats (down from $9.99/month)

$13.99 per month – Three tickets to any movie per month including 3D, 4D, IMAX formats (down from $14.99/month)
Summer discount plans also apply to Sinemia Family Plans (see all new pricing here, available to purchase until September 3, 2018). Discount plans are available in Canada starting at $3.99 CAD a month for one ticket, in the UK for £3.99, and in Australia for $3.99 AUS. All Sinemia plans are paid annually.
"With the release of highly-anticipated summer blockbusters, and with seasonal temperatures hitting record highs, we want to provide moviegoers a more affordable way to see must-watch films and get a break from the heat," said Sinemia founder and CEO Rifat Oguz. "Sinemia's plans are sustainable and highly customizable, allowing each moviegoer to select the plan that's right for them. Our plans cater to modern moviegoers, with options for both occasional and frequent moviegoers."
Sinemia offers a range of ticket subscription plans suited to modern moviegoers. Unlike MoviePass, Sinemia subscribers can purchase tickets and select seats in advance, without needing to be at the theater to do so. Sinemia's app also includes a variety of additional features, including rideshare integration and restaurant deals, culminating in a complete moviegoing experience for customers.
For more information or to sign up for Sinemia today, please visit https://www.sinemia.com. Download the Sinemia mobile app today on the App Store and Google Play Market at:
Sinemia image assets are available here, with new summer images here.
About Sinemia, Inc.
Sinemia is the only movie ticket subscription service to offer members access to any movie, at any cinema, at any showtime. Designed for the modern moviegoer, Sinemia's movie ticket subscription plans are affordable and flexible, featuring advanced ticketing and 3D-IMAX options. The Sinemia mobile app is perfect for frequent film-goers, offering deals, personalized recommendations, transportation options, and more. Sinemia is based in Los Angeles. For more information please visit www.sinemia.com.