FREMONT, CA, July 24, 2018 – Elgato, a leading provider of hardware and software for content creators, today announced Stream Deck Mini, a brand-new addition to its line-up of streaming and video production tools. A miniaturized version of the ground-breaking Elgato Stream Deck live content tool, Stream Deck Mini offers six fully-customizable LCD keys, allowing creators to easily switch scenes, launch media, control chat, configure an unlimited number of actions, and more. The ideal addition for streamers and video producers who want to get serious about their content and community, Stream Deck Mini makes it simple to create quality content at the push of a button.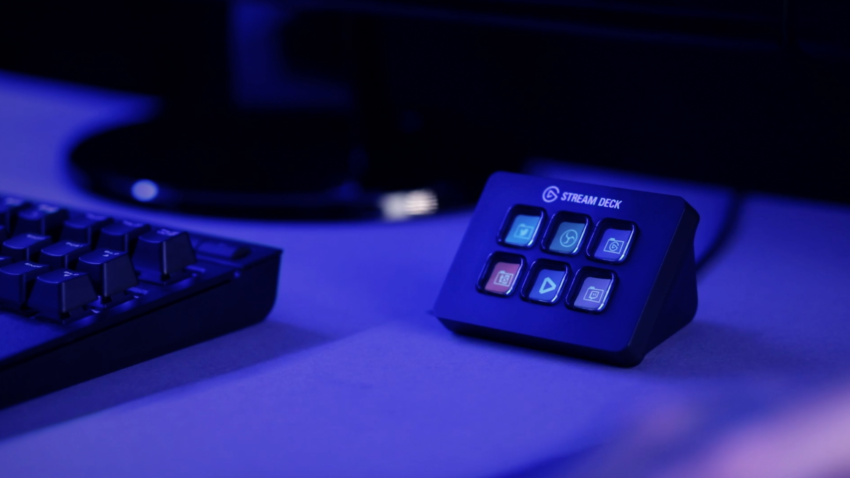 "When Stream Deck launched just over a year ago, it gave content creators access to a level of tactile control that was traditionally exclusive to mainstream entertainment broadcasters" said Julian Fest, VP & General Manager of Elgato. "Stream Deck Mini is every inch a Stream Deck. It keeps all the same functionality, in a smaller form factor, and at a more attainable price."
Stream Deck Mini features six fully-customizable LCD keys and easy-to-use software that gives creators a level of control previously only available to professional broadcasters. From automatically detecting scenes and sources, to posting on social media channels, Stream Deck Mini is seamlessly integrated into all the leading tools and platforms used by content creators including OBS Studio, XSplit, Streamlabs, Twitch, YouTube, Twitter, Mixer, and more.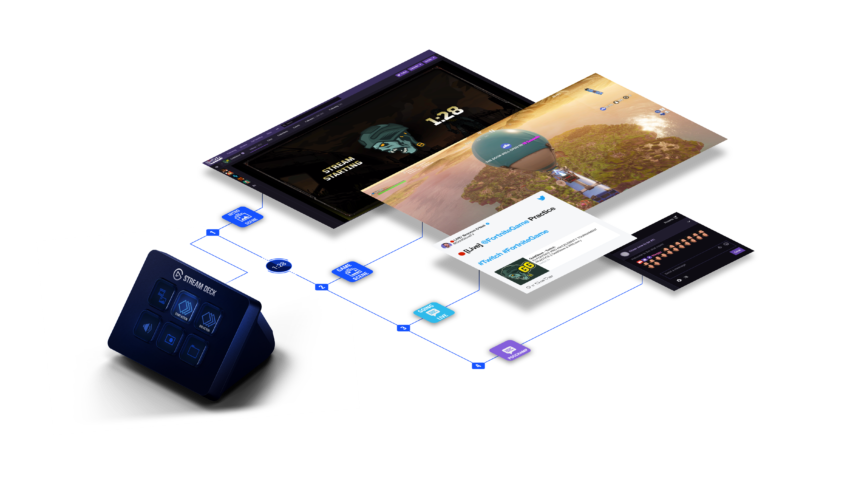 Stream Deck Mini's Key Features:
Six Fully-Customizable LCD Keys:
One-touch tactile operation. Instant visual feedback.
Drag and Drop Setup:
Simply drag and drop actions onto keys. Assign ready-made icons or create original images.
Native Integrations:
OBS Studio, XSplit, Streamlabs, Twitch, YouTube, Twitter, Mixer, and more – Stream Deck Mini seamlessly integrates into a creator's favorite tools and platforms.
Creativity Unleashed:
Creators can use Stream Deck Mini to enhance their on-screen antics with GIFs, images, videos, and soundbites.
Multitasking Made Easy:
Assign several actions to a single key and launch them all with a tap. One by one separated by intervals, or together, simultaneously.
The Elgato Stream Deck launched in May 2017 as the first studio controller for content creators to elevate the production value of their broadcasts without having to take focus away from audience engagement. Since launch, Elgato has continued support and has expanded Stream Deck's functionality with new features, including a soundboard, GIF support, Streamlabs integration, smart profiles, and much more — all of which will also be available for Stream Deck Mini.
Availability, Warranty and Pricing
Stream Deck Mini is available immediately for $99.95 (Exc. Tax) at Elgato.com, Amazon, and GameStop.
The Stream Deck Mini is backed by a two-year warranty and the CORSAIR & Elgato worldwide customer service and technical support network.
For up-to-date pricing of the Stream Deck Mini, please refer to the Elgato website or contact your local CORSAIR sales or PR representative.
Web Pages
For more information on the new Stream Deck Mini please visit:
http://elgato.com/gaming/stream-deck-miniwww.elgato.com
Video
Watch the Stream Deck Mini launch video at the link below: https://www.youtube.com/watch?v=nVRnbtshbGs
Product Images
Images of the Stream Deck Mini can be found at the link below:
https://brandfolder.com/stream-deck-mini
About Elgato
Elgato is the leading provider of hardware and software for content creators, leveraging decades of experience to develop widely-accessible products that empower all creators to produce high-quality, professional content.
A leader in game capture, Elgato offers four powerful game capture cards, the Stream Deck controller, and accompanying software that enables creators to easily record, upload, and livestream professional content.
Designed in Germany and California, Elgato products are distributed by major retailers in over eighty countries around the world.
In July 2018, Elgato was acquired by CORSAIR, and remains a separate brand within CORSAIR.
About CORSAIR
CORSAIR is a world leader in providing high-performance PC peripherals and components to gamers, enthusiasts and e-sports athletes.
Founded in 1994, CORSAIR has won thousands of awards for its products including mechanical keyboards, precision gaming mice, wireless headsets, high-performance components that gamers use to build gaming PCs, and the CORSAIR ONE fully-integrated gaming PC.
Copyright © 2018 CORSAIR Components, Inc. All rights reserved. CORSAIR, the sails logo, and Vengeance are registered trademarks of CORSAIR in the United States and/or other countries. All other company and/or product names may be trade names, trademarks, and/or registered trademarks of the respective owners with which they are associated. Features, pricing, availability, and specifications are subject to change without notice.
###
| | | |
| --- | --- | --- |
| Region | Contact | Email |
| Worldwide PR Director | Harry Butler | harry.butler@corsair.com |
| PR – Elgato | TriplePoint PR | elgato@triplepointpr.com |
| PR – USA and Canada | Justin Ocbina | justin.ocbina@corsair.com |
| PR – UK/NL | Pascal Bregeon | pascal.bregeon@corsair.com |
| PR – Nordics | Lovisa Tjernstrom | lovisa.tjernstrom@corsair.com |
| PR – Germany | Yannick Friedsam | yannick.friedsam@corsair.com |
| PR – France | Aurelien Herault | aurelien.herault@corsair.com |
| PR – Russia / Eastern Europe | Andrey Cheban | andrey.cheban@corsair.com |
| PR – Poland, Czech Republic, Slovakia | Michal Rozpendowski | michal.rozpendowski@corsair.com |
| PR – Spain and Portugal | Noelia Colino | noelia.colino@corsair.com |
| PR – Australia/ New Zealand | Ross Adcock | ross.adcock@corsair.com |
| PR – China | Pony Ma | pony.ma@corsair.com |