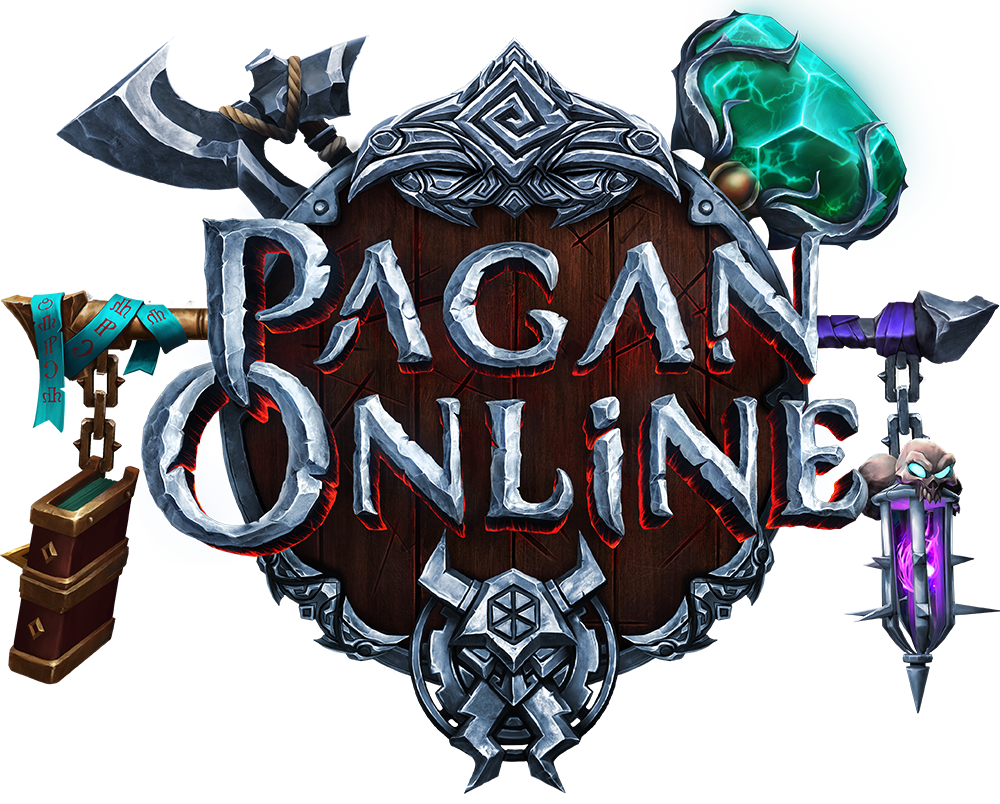 Wargaming and Mad Head Games Introduce New Story Campaign, Playable Characters, Weapons, Skill Trees and More  
August 27, 2019 – Pagan Online, a top-down action RPG from Wargaming and Mad Head Games, has officially launched, bringing a brutal new hack-and-slash experience to PC. After several months in Early Access, Pagan Online has evolved into one of the most exciting dungeon-crawlers on the market, defined by classic top-down gameplay, session-based PVE action, unique characters, and demanding combat that will challenge even the most seasoned players.
Check out the new launch trailer for Pagan Online at https://youtu.be/VtepdddaY-Q and pick up the game on Steam or the Wargaming Store today for $29.99. 
Pagan Online launches with massive amounts of new in-game content including new characters, zones and features stemming directly from community feedback. During Pagan Online's early access period, Mad Head Games and Wargaming have closely followed player response to further develop and polish the game. 
"Pagan Online has come a long way from when we first entered early access to now, and we'd like to thank every player that has supported the game so far for their help along the way," said Jacob Beucler, Product Director at Wargaming America. "With major changes to controls, game balance, and skill and crafting systems, as well as a load of new content, we're proud to present the launch version of Pagan Online. We just hope you're all up for a challenge!"
"The amazing community that has formed around Pagan Online has been instrumental in making it the best dungeon crawler that it can be," added Uros Banjesevic, Chief Creative Officer of Mad Head Games. "Throughout early access, we prioritized listening to our player base and have consistently taken their feedback to heart. In our eyes, Pagan Online's launch is as much a product of our community as it is from Mad Head Games. We're looking forward to continuing to evolve the game even further with all of you!"
Updates and additions now available in Pagan Online include: 
Epic New Content –

Headlined by two new playable characters, Hector and Eldan,

Pagan Online

launches with new game-changing content including new bosses, items, maps, zones, and more for all stages of the game.

60-Hour Campaign –

A full campaign inspired by Slavic myths and spread across eight acts is now complete.

Expanded Control Options –

By popular demand,

Pagan Online

now supports a click-to-move control scheme as well as gamepad support. 

Revamped Systems –

Item drops and recipes have received major balance tweaks to reflect higher diversity and value, while the game's crafting system has also been overhauled.

New Skill Trees – Players can harness the power of new skill trees, allowing them more freedom to customize their builds and find their preferred path to destruction.
A press kit with screenshots, logos, and art can be found here.
Follow Pagan Online on social media for more information and updates:
About Wargaming
Wargaming is an award-winning online game developer and publisher headquartered in Nicosia, Cyprus. Founded in 1998, Wargaming has grown to become one of the leaders in the gaming industry with 4500+ employees and more than 20 offices globally. Over 200 million players enjoy Wargaming's titles across all major gaming platforms. Their flagship products include the massively popular free-to-play hit World of Tanks and the strategic naval action game World of Warships. 
About Mad Head Games
Mad Head Games is one of the pioneers of game development in Serbia. Founded in 2011, it quickly grew to become an industry leader, blazing the trail for all up-and-coming domestic game developers. The company is known for its innovative approach to casual adventure games, and after years of consecutive successes, it is expanding into new genres.
Media Contact
TriplePoint PR, for Wargaming
wargaming@triplepointpr.com
(+1) 415.855.9500