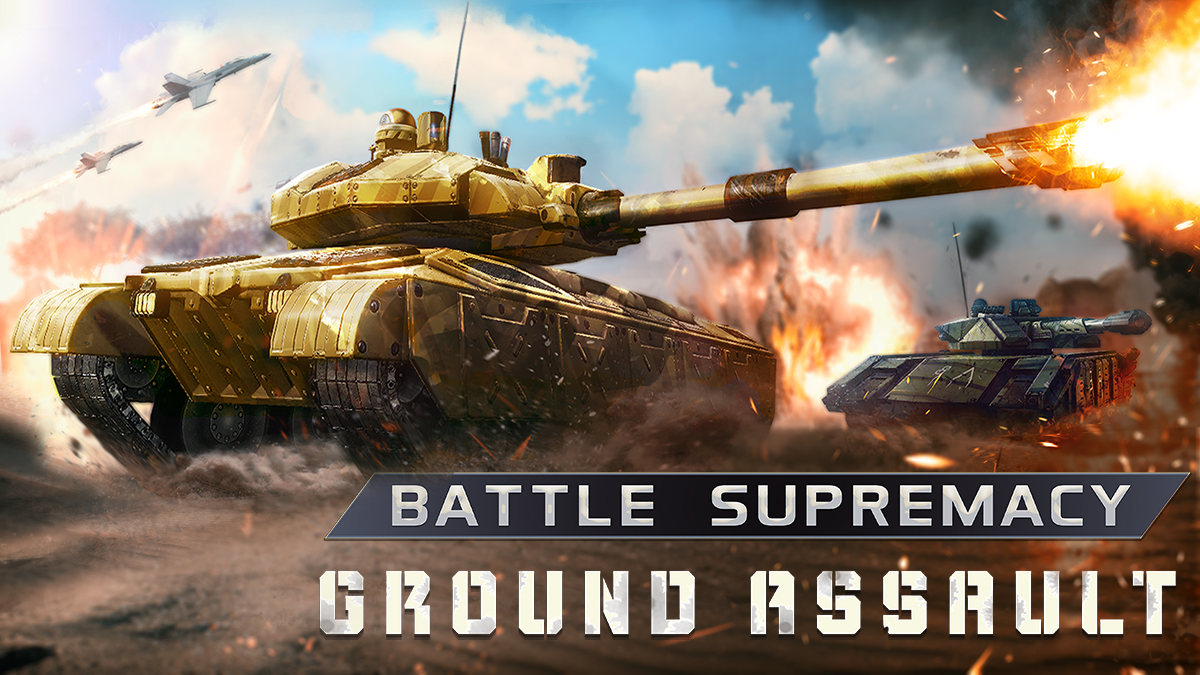 Spec Your Tank to Perfection and Roll Out in Online and Offline Game Modes 
Mountain View, CA – Sept. 5, 2019 – Atypical Games today launched its latest tactical war game, Battle Supremacy – Ground Assault, for Nintendo Switch. Boasting thousands of customization combinations, dynamic maps and a variety of missions, Battle Supremacy – Ground Assault is the definitive tank simulator for Nintendo Switch. 
This tank-based military simulator puts players right in the driver's seat to carry out a variety of missions online and off in a player-customized tank. Pit yourself against the best in online play or hone your skills in a variety of offline missions.
Purchase Battle Supremacy – Ground Assault for $19.99 on the Nintendo Switch shop today: https://www.nintendo.com/games/detail/battle-supremacy-ground-assault-switch/
Features of Battle Supremacy – Ground Assault include: 
Detailed Customization:

Spec your tank to perfection with countless tank combinations from equipment to aesthetics. Mix and match vehicle classes, individual tank parts, and tools of the trade from a massive arsenal of weapons and projectiles to create powerful and versatile vehicles.

Dynamic Environments:

Explore and do battle in expansive environments from sun scorched deserts to dense urban areas. Changing weather and destructible environments ensure that no two missions are the same.

Multiplayer & Singleplayer Gameplay:

Engage in a compelling single-player campaign or join in riveting game modes including King of the Hill, Capture the Bases and Team Deathmatch online and offline. 

In The Action:

Switch between first-person and third-person perspectives to scope out the adversary from afar or charge into the action right at eye-level.
A press kit for Battle Supremacy – Ground Assault can be found here: https://drive.google.com/open?id=1ZIufmeAowJrlZ60KwykMN_Va4PsIo3Nu
About Atypical Games
Founded by a group of passionate video game developers, Atypical Games is a California-based company with a fresh take on publishing. Bringing the focus back to the player's experience and the true values of game design, Atypical promises to bring to the public games of the highest quality and great value. Atypical's developers are the makers of all Sky Gamblers™, Radiation Island™ and Battle Supremacy™  titles and are considered the premier maker of combat flight games for mobile devices.
Official Website | Facebook | @AtypicalGames
Media Contact
TriplePoint for Atypical Games
atypical@triplepointpr.com
415.955.8500