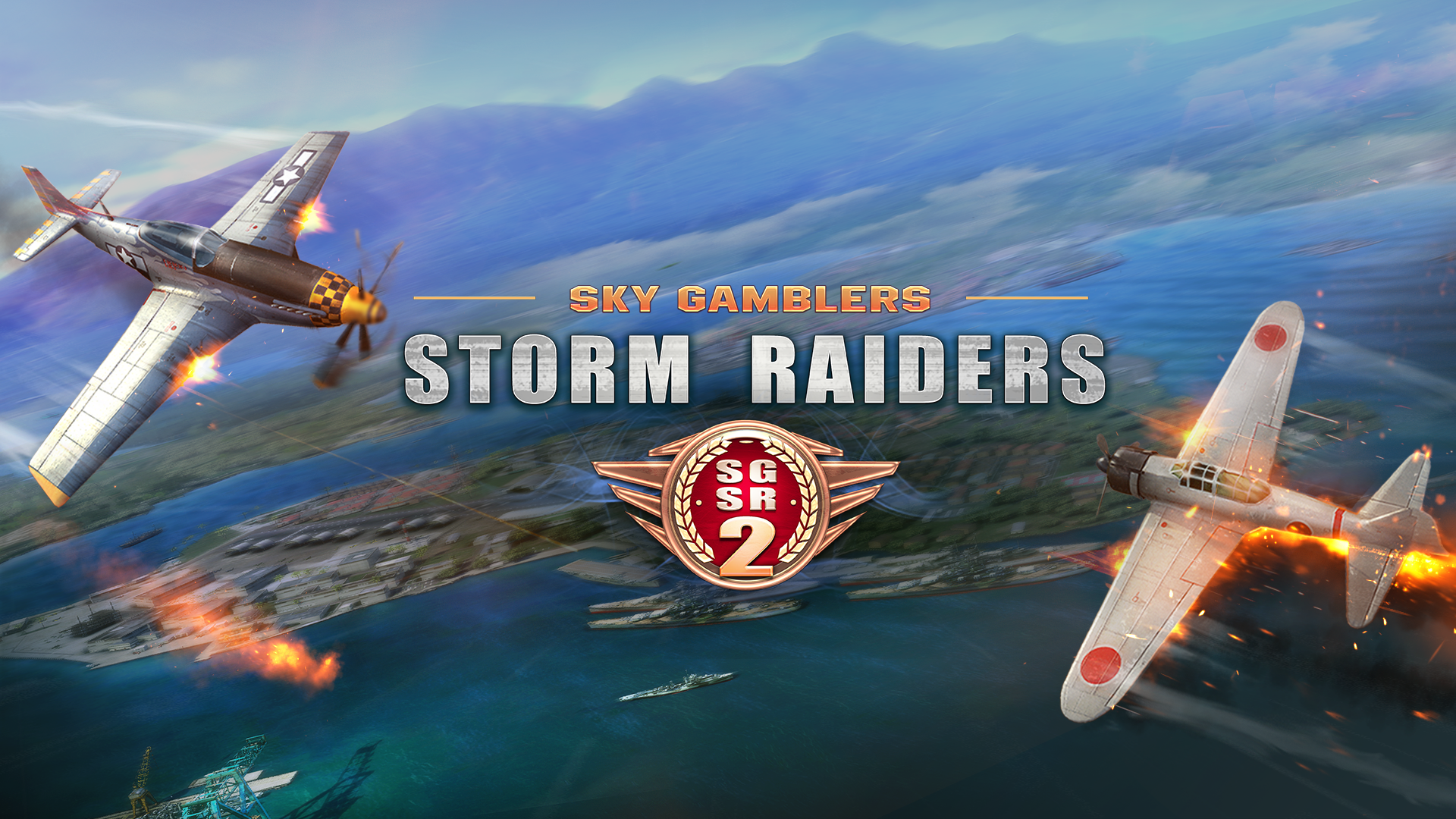 It's Fight and Flight in Atypical Games' definitive World War II-themed aerial combat simulator
Mountain View, CA – Oct. 31, 2019 – Sky Gamblers: Storm Raiders 2, the latest addition to Atypical Games' signature dogfight simulator series, is now available for Nintendo Switch for $19.99. The sequel to its namesake predecessor, Sky Gamblers: Storm Raiders 2 boasts a robust World War II dogfight experience featuring historically-accurate environments and thrilling aerial combat. Flyboys and flygirls can take off in iconic World War II era planes and battle over real-world locations such as Pearl Harbor and the Cliffs of Dover in a variety of on and offline game modes. 
Check out the trailer at the following link: https://youtu.be/4CDNKORvyAw
Download Sky Gamblers: Storm Raiders 2 today on the Nintendo Switch store: https://www.nintendo.com/games/detail/sky-gamblers-storm-raiders-2-switch/
Features of Sky Gamblers: Storm Raiders 2 include:
Hit the History Books

: Rewind time to WWII and take flight in iconic aircraft of the era to reenact historical events or carve your own path through history. Each location has been recreated for authenticity including realistic weather patterns modeled after the real environment contemporary pilots would have faced. 

Limitless Customization:

Customize a variety of aircraft such as bombers and fighters with historically-accurate skins and or venture outside the box with an original creation– the sky's the limit! 

Fight and Flight

: Engage in strategic aerial combat, choosing weapons wisely to take out adversaries in the sky, over the water and on the ground. Whether taking off and landing form runways or carriers, players must adapt to their surroundings and take advantage of the progressive damage system to eliminate hostile combatants.

Fly Your Way

: Players can hone their skills in a training mode or take to the skies with their friends in cooperative and competitive modes including Survival, Last Man Standing, Last Team Standing, Free Flight, Free for All, Team Match, Capture the Flag and Defend the Base. 
About Atypical Games
Founded by a group of passionate video game developers, Atypical Games is a California-based company with a fresh take on publishing. Bringing the focus back to the player's experience and the true values of game design, Atypical promises to bring to the public games of the highest quality and great value. Atypical's developers are the makers of all Sky Gamblers™, Radiation Island™ and Battle Supremacy™  titles and are considered the premier maker of combat flight games for mobile devices.
Official Website | Facebook | @AtypicalGames
Logos, screenshots and assets are accessible here.
# # #
Media Contact:
Atypical Games for TriplePoint PR
atypical@triplepointpr.com
415-955-8500