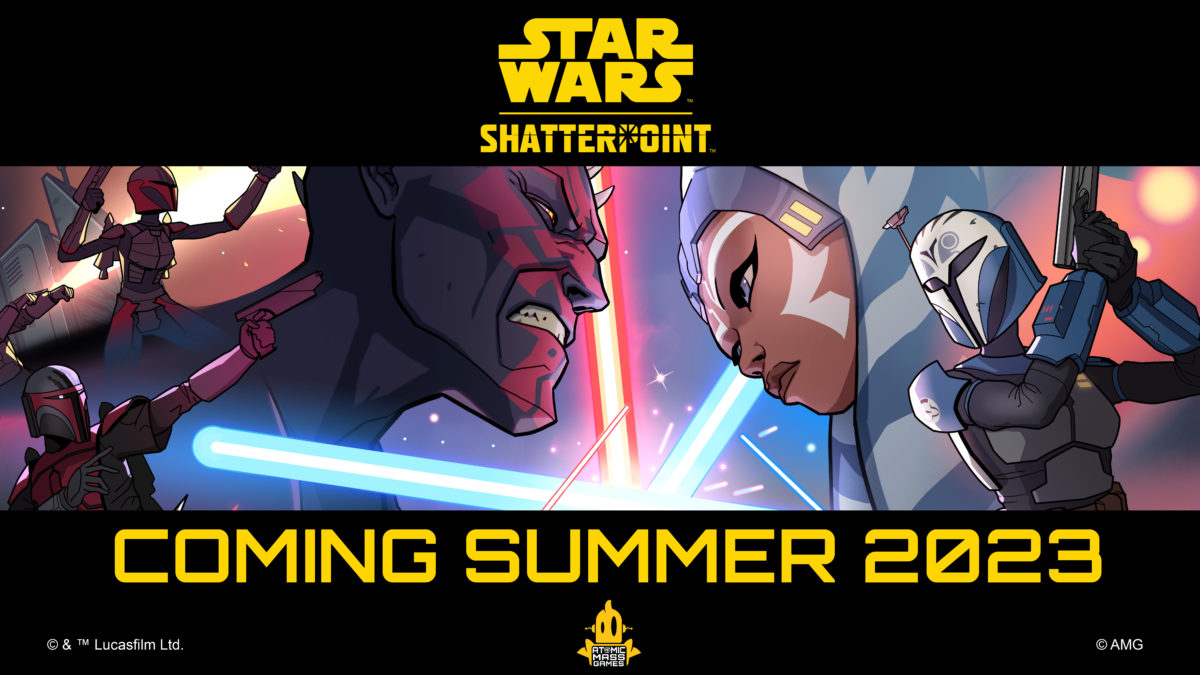 Alter the fate of the galaxy in this miniatures skirmish game, releasing June 2023
Seattle, WA – November 9, 2022 – Asmodee and Atomic Mass Games today announced Star Wars: Shatterpoint, a new miniatures skirmish game that will join its existing catalog of Star Wars miniature games. The Shatterpoint game is set to release in June 2023. 
The Star Wars: Shatterpoint game empowers players to alter the fate of the galaxy, from the Core Worlds to the Outer Rim. Players build and command a strike team composed of iconic Star Wars characters and pit them against each other in exciting battles. 
Continue reading

Asmodee & Atomic Mass Games Announce Star Wars™: Shatterpoint Game