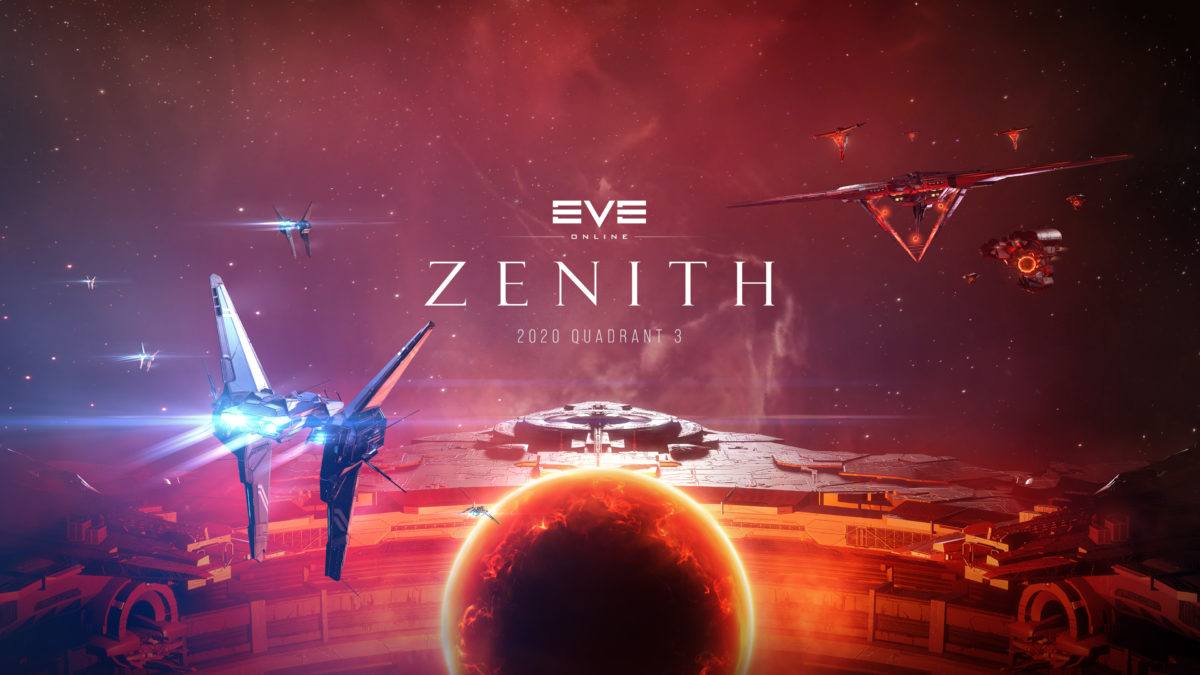 New Quadrant begins with revamp of Abyssal Proving Grounds, starting today
July 14, 2020 – Reykjavík, Iceland – Today, CCP Games are excited to launch the third Quadrant of 2020 for EVE Online, the deep and uniquely player-driven spacefaring MMO game. 2020 Quadrant 3: Zenith ushers in the culmination of the Triglavian invasion story arc and offers EVE's pilots a huge part to play in the reshaping of New Eden.
Zenith rides upon a wave of change that has altered the universe of New Eden in brand-new and seismic ways, set in motion by Quadrant 1: Fight or Flight and continued in Quadrant 2: Eclipse. With the final part of the Triglavian Invasion storyline about to unfold, EVE's pilots will make their final mark on influencing the outcome of the past year's events and should prepare for star-spanning consequences as the Triglavian Empire's power reaches its peak.
Offering a wealth of new rewards and challenges, Zenith will encompass new live events, balance changes, brand-new content and huge visual updates that will unfold across the Quadrant amidst the roar of Triglavian warfare. Watch the trailer for Zenith below:
EVE Online: Zenith – 2020 Quadrant 3 Trailer: https://youtu.be/hUAu07ZNKKQ
The Zenith Quadrantbegins with a big update to the Abyssal Proving Grounds feature, and the introduction of new Proving Filaments to New Eden. The Proving Filaments, attainable from today, will take pilots from any point in space directly to an Abyssal Proving Ground inside Abyssal Deadspace where they will engage in PvP combat. Different combat formats, specific ship classes, new leaderboards and new Triglavian-themed settings will all ensure an explosive start to this Quadrant.
"This year has been a reflection of one of the core tenets for EVE Online – that actions have consequences," said Bergur Finnbogason, EVE Online's Creative Director. "Splitting the year into four Quadrants has enabled us to systematically deliver our design philosophy that player choice should weave the fabric of New Eden, shaping the future of EVE's universe and everyone within it. Capsuleers take note, in Quadrant 3: Zenith things are about to get wild."
EVE Online can be downloaded for free by visiting www.eveonline.com. For all the latest information about the game, please visit EVE Updates.
About EVE Online®
EVE Online (PC/Mac) is a compelling, community-driven sci-fi MMO game where players can build and pilot a wide variety of spaceships, traversing vast solar systems for free and choosing their own path from countless options, experiencing space exploration, immense PvP and PvE battles, mining, industry and a sophisticated player economy in an ever-expanding sandbox. EVE is a captivating game in which hundreds of thousands of players compete for riches, power, glory and adventure, forging their own destinies in a single thriving universe. For more information, visit www.eveonline.com.
About CCP
CCP is a leading independent game developer that has been praised for its artistry, technology and game design that facilitates emergent behavior, empowering players with compelling means of self-expression. With the launch of EVE Online in May 2003, CCP established itself as a pioneer of cutting edge massively multiplayer games, winning numerous awards and receiving critical acclaim worldwide. Founded in 1997 on the principle of pushing the envelope and breaking new ground on all levels, CCP is on a mission to create virtual worlds more meaningful than real life. CCP is headquartered in Reykjavik, Iceland, and has additional studios in London and Shanghai. For more information, visit www.ccpgames.com.
Media Contact
Journalists seeking information about CCP or its products, wanting to set up interviews or needing further assets should contact media@ccpgames.com.