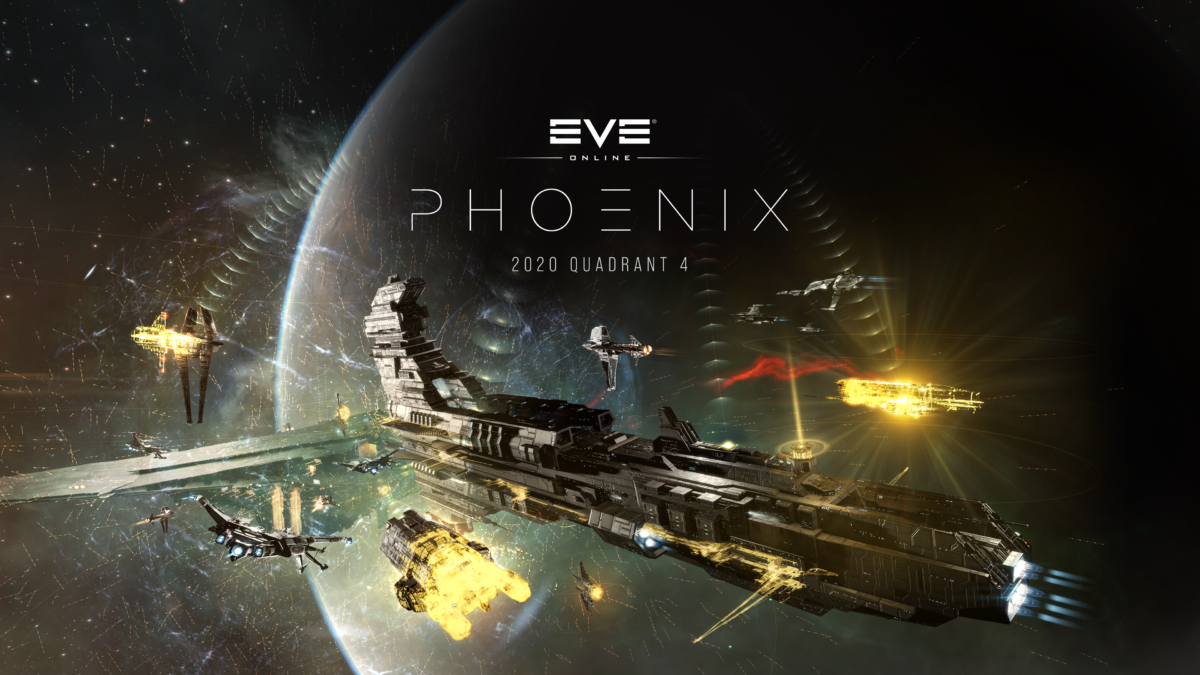 CCP introduces a new ability for Supercarriers, announces the return of fan-favorite in-game events, and reshapes the landscape of New Eden forever
October 14, 2020 – Reykjavík, Iceland – Today, CCP Games are excited to reveal Phoenix, the fourth and final Quadrant of 2020 coming to the deep and uniquely player-driven spacefaring MMO game EVE Online. As the Triglavian invasion comes to its year-long finale, EVE pilots will be faced with rebuilding New Eden and carving new pathways in the aftermath of star-spanning changes disrupting interstellar travel. Quadrant 4: Phoenix is now live and will see the release of free content updates to all players throughout the rest of the year.
Capping off this year's expansive and space-shattering series of updates, begun by Quadrant 1: Fight or Flight, continuing in Quadrant 2: Eclipse and culminating in all-out war with Quadrant 3: Zenith, the Phoenix Quadrant will end the year in spectacular fashion, offering new rewards, challenges, content, visual updates and key balance changes.
Watch the trailer for Phoenix below: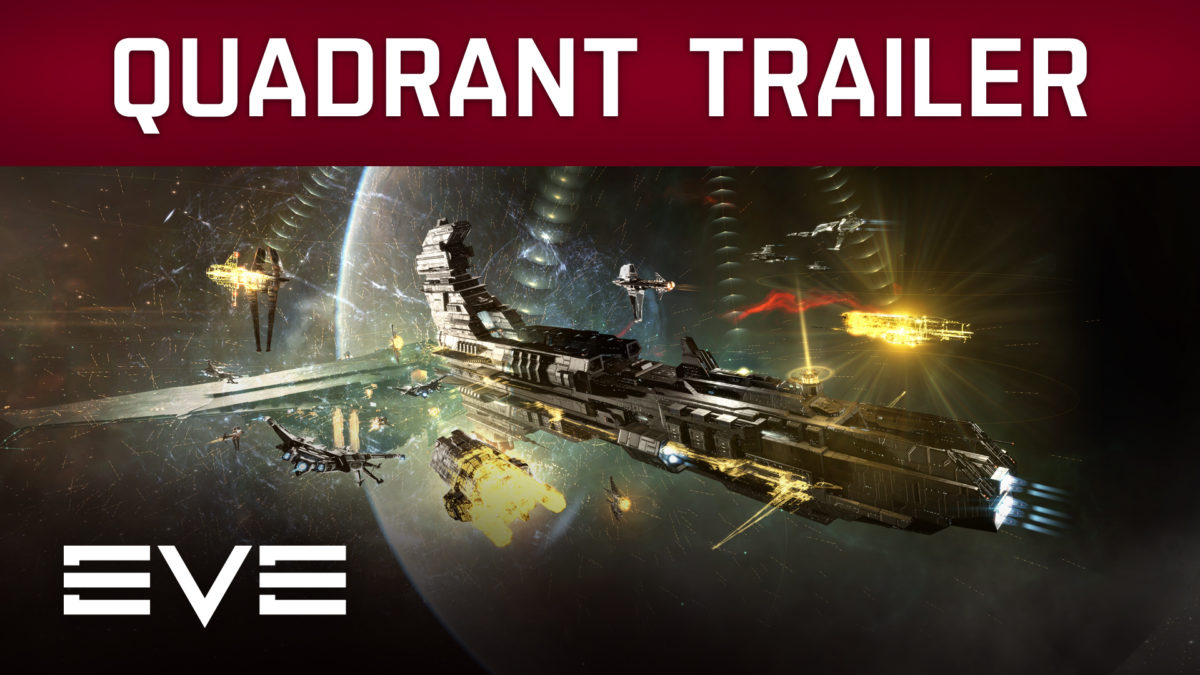 EVE Online: Phoenix – 2020 Quadrant 4 Trailer
"This year, the culmination of the Triglavian Collective's plans has wreaked havoc upon New Eden, a universe-wide invasion that has devastated both star-systems and the lives of its citizens alike," said Bergur Finnbogason, EVE Online's Creative Director. "In shifting to Quadrants in 2020 we have been able to dream bigger, to create more meaningful, impactful content that challenges and engages our players. With Phoenix, we are taking Capsuleers past the invasion and posing the question: how do you shape your future?"
Quadrant 4: Phoenix thrusts EVE pilots into a universe ravaged by war, amidst the embers and wreckage of a Triglavian invasion that has profoundly affected the lives of New Eden's citizens. In the aftermath of their invasion, the Triglavian Collective's usurping of many star systems has irrevocably changed the landscape of New Eden. Pilots have joined their cause, taken up arms against them, and in some cases have been forced to relocate to other systems. In the wake of interstellar travel disruptions across the cluster, some systems will be permanently inaccessible through conventional means.
EVE's colossal Supercarrier class vessels will be receiving a major update in the Phoenix Quadrant, including the introduction of a new clone vat bay feature that will enable pilots to spawn new ships directly from a Supercarrier's bay if they are destroyed in combat, allowing players to get back into the action.
As the Quadrant unfolds, the Crimson Harvest and Yoiul Festival will return once again to celebrate the close of the year, offering new customization options and content for players to enjoy. Additional daily challenges will be available and expanded upon, giving pilots more reasons to undock and engage.
Lastly, the highly popular Abyssal Proving Grounds events will continue with new game modes, ship classes and leaderboards, allowing pilots to enter the lawless and chaotic Abyssal Deadspace, engaging in intense PvP combat to prove their worth and emerge victorious.
EVE Online can be downloaded for free and all the latest information about the game can be found via EVE Updates.
About EVE Online®
EVE Online (PC/Mac) is a compelling, community-driven sci-fi MMO game where players can build and pilot a wide variety of spaceships, traversing vast solar systems for free and choosing their own path from countless options, experiencing space exploration, immense PvP and PvE battles, mining, industry and a sophisticated player economy in an ever-expanding sandbox. EVE is a captivating game in which hundreds of thousands of players compete for riches, power, glory and adventure, forging their own destinies in a single thriving universe. For more information, visit www.eveonline.com.
About CCP
CCP is a leading independent game developer that has been praised for its artistry, technology and game design that facilitates emergent behavior, empowering players with compelling means of self-expression. With the launch of EVE Online in May 2003, CCP established itself as a pioneer of cutting edge massively multiplayer games, winning numerous awards and receiving critical acclaim worldwide. Founded in 1997 on the principle of pushing the envelope and breaking new ground on all levels, CCP is on a mission to create virtual worlds more meaningful than real life. CCP is headquartered in Reykjavik, Iceland, and has additional studios in London and Shanghai. For more information, visit www.ccpgames.com.
Media Contact
Journalists seeking information about CCP or its products, wanting to set up interviews or needing further assets should contact media@ccpgames.com.
# # #