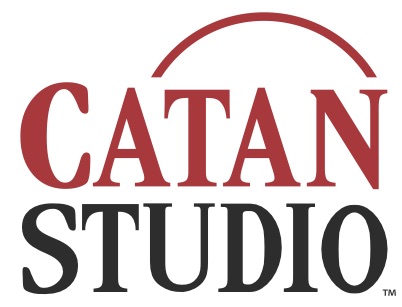 The unexplored universe awaits and now you can add two additional players to your starfaring odyssey.
Roseville, MN – December 4, 2020 – Today, CATAN Studio and Asmodee launched (pun intended) the CATAN Starfarers 5-6 Player Extension, which adds two additional players to the CATAN – Starfarers base game for even more space exploring adventure. CATAN – Starfarers 5-6 Player Extension is available for purchase from the CATAN Shop and select retailers for a MSRP of $49.00 USD.
The original Starfarers of Catan was released in 1999 and was rebooted in 2019 as CATAN – Starfarers. The new edition features an updated variable board, reimagined art, and newly-engineered player pieces. With imaginative storytelling and the unique mechanism of the Starfarers mothership, Starfarers is a fan favorite. It was the focus of a Tabletop Showcase, featuring videos and podcast episodes from some of gaming's top content creators.
The Starfarers 5-6 Player Extension features:
Motherships, player pieces, and components to add two additional players
Additional space sectors for the variable board
Introduces a new alien civilization to the board—The Travelers
New "Pilot 1/Pilot 2" turn-taking mechanism
See an unboxing of the game here.
Along with additional player pieces and 3D motherships, the Starfarers 5-6 Player Extension implements a novel turn-taking mechanic that keeps players more engaged throughout the game. This is especially valuable since adding more players lengthens the time between active turns. When the active player (Pilot 1) takes their turn, Pilot 2 may also perform some actions, such as building and moving their ships. Players become more engaged and proactive, speeding game play.
"Since the release of the revised, reimagined Starfarers last year, we've had many requests from fans to release the 5-6 Player Extension, and we're pleased to do that now," said Pete Fenlon, CEO of CATAN Studio. "We're excited to see the stories that will unfold on the table as more players are introduced to the Starfarers universe."
Assets and product photos can be found here.
About CATAN Studio
CATAN Studio publishes English-language CATAN analog board game products, produces engaging merchandise, and fosters community growth through organized play and events. Our dedicated team is devoted to building an enduring, positive, premium, value-based, global brand.
About CATAN®
CATAN GmbH is a mainstay of the entertainment and gaming industry. Today, its primary product is the award-winning CATAN® board game (formerly "The Settlers of Catan"). The brand encompasses an array of expansions, extensions, scenarios, and standalone games. CATAN is available in more than 40 languages and has sold more than 32 million units worldwide since 1995.
About Asmodee USA
Asmodee USA Distribution is a sales, marketing, and distribution arm of the global Asmodee Group, a leading international company dedicated to bringing great games and amazing stories to all corners of the world. Asmodee USA Distribution represents the strongest portfolio of board games in the industry, including such favorite titles as CATAN, Ticket to Ride, Spot It!, Pandemic, Just One, Dixit, X-Wing™, Dead of Winter, and many more.
###
CONTACT
TriplePoint on behalf of Asmodee USA