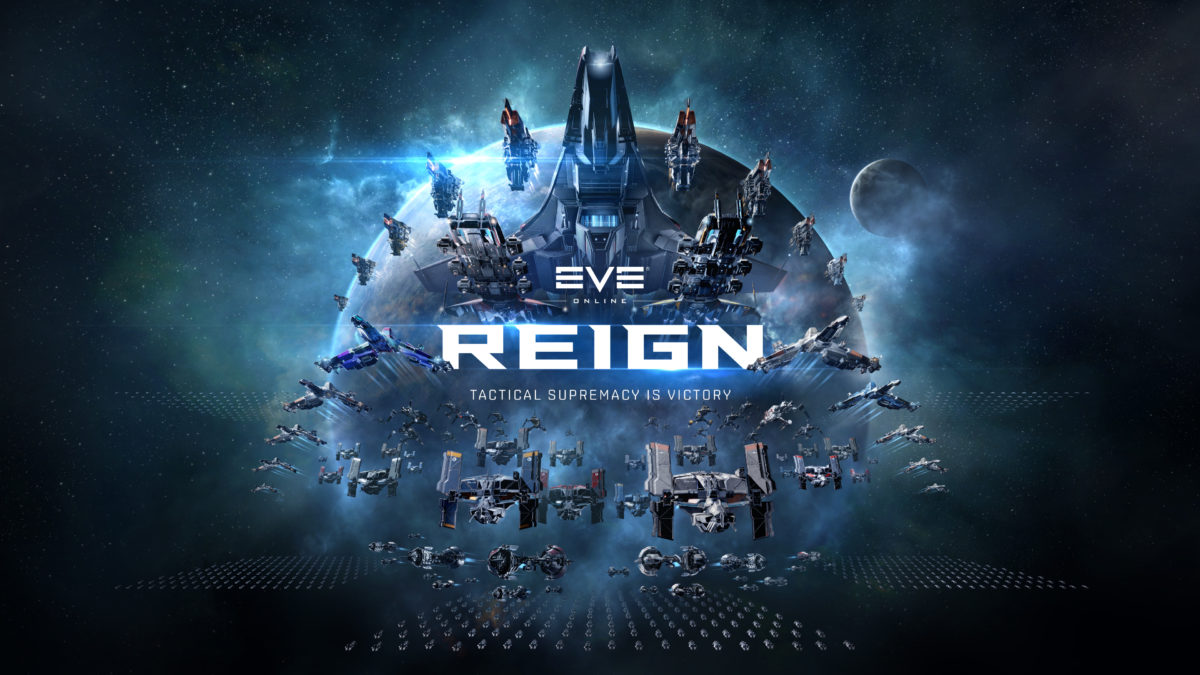 EVE's first Quadrant of 2021 introduces new updates to fleets and travel, continuous balance and meta changes, plus exciting live events
February 9th, 2021 – Reykjavík, Iceland – Today, CCP Games are excited to reveal the first Quadrant of 2021 for the deep and uniquely player-driven sci-fi space MMO game EVE Online. Take flight together at the beginning of a new chapter in New Eden's history with Reign, launching today.
Reign will see players striving to achieve tactical supremacy and victory over one another, with new updates to fleets and travel, continuous balance and meta changes, and returning events such as the Guardian's Gala, Abyssal Proving Grounds, and The Hunt. Watch the brand-new trailer to glimpse a taste of updates coming in Reign: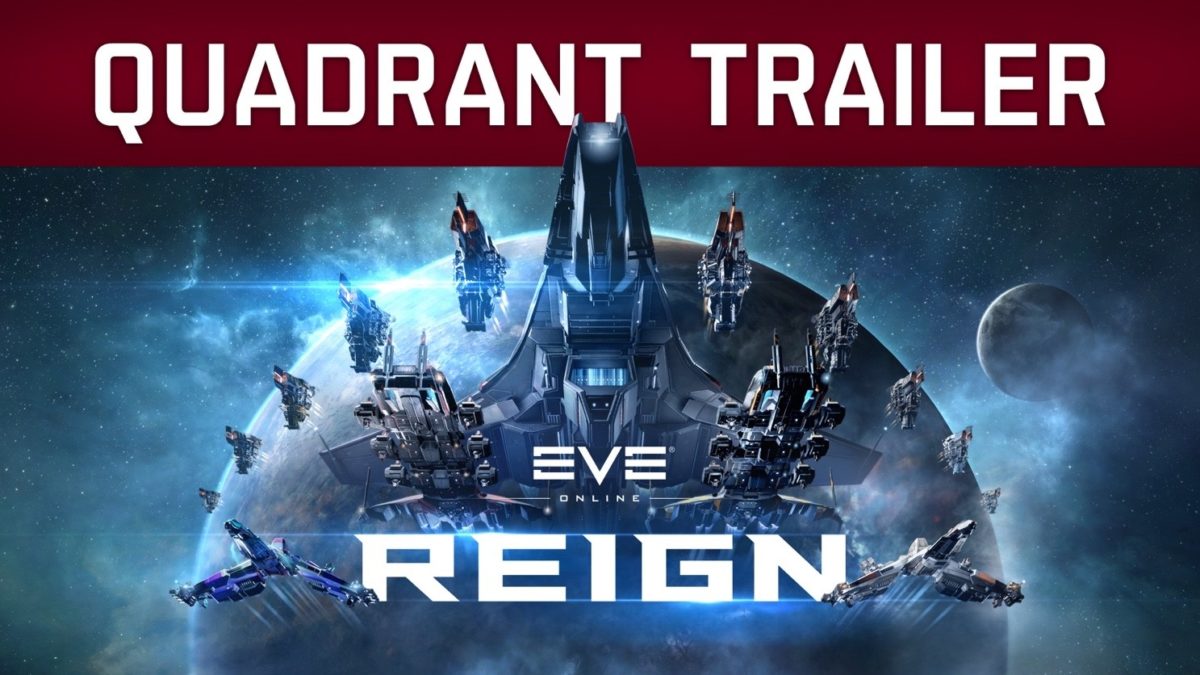 Dive into activities together with the new Fleet Discovery update, allowing pilots to have more fun, be more efficient, or become even more destructive. Find and create fleets that fit your plans, skill levels, and interests via the new Fleet Up tool, located in the center of The Agency. Whether a new or veteran player, the tool will provide a more intuitive and useful experience when searching for active fleets to join.
Reign also sees the addition of many quality-of-life updates and improvements for an elevated player experience. Enhancements include visual updates to jump tunnel animations, now featuring region-specific immersive visuals reflected in tunnels, along with changes to how home stations are managed and represented on the map. A list of further updates can be found in CCP's developer blog: Reign – New Quadrant begins today.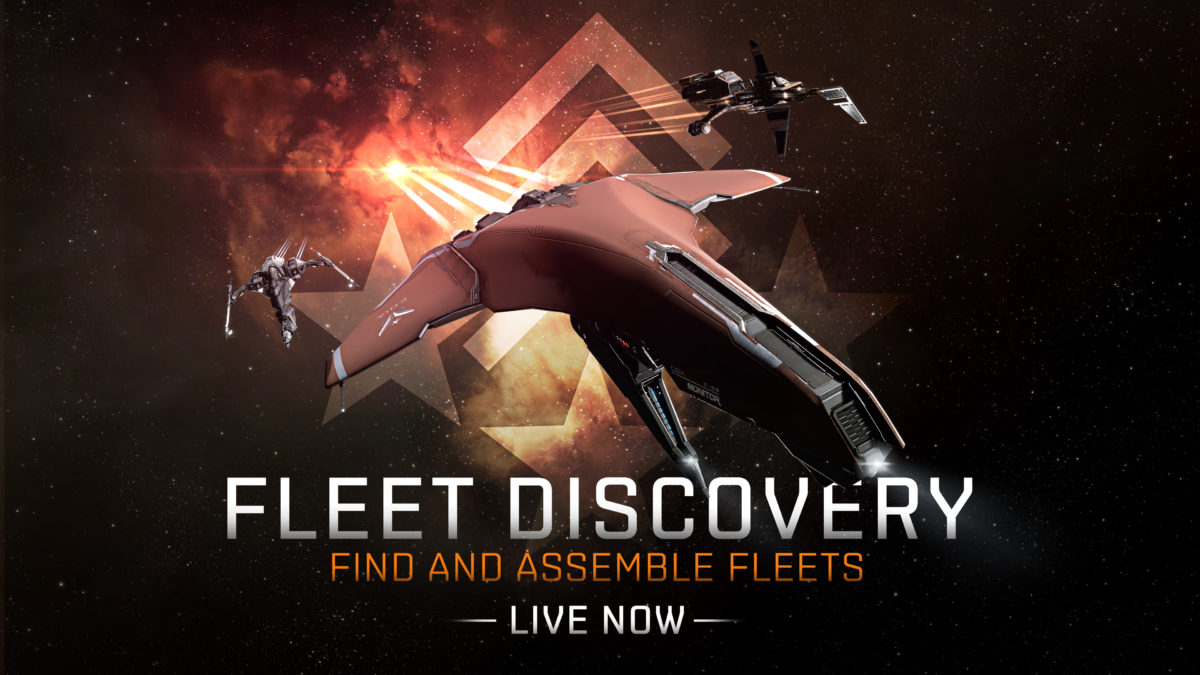 A multitude of events will also mark their return as part of Reign, including the notorious Guardian's Gala, where pilots will once again be able to earn amazing faction items, ship SKINs, Skill Point boosters, Overseers' Effects and more. To disrupt the celebrations of the Angel Cartel and Serpentis pirates, pilots must fly to event sites located in known and wormhole space. All players who log in during the event will receive daily rewards.
"Following a tumultuous and seismic series of events last year, New Eden is about to enter a time of reformation and re-armament," said Bergur Finnbogason, EVE Online's Creative Director. "Our first Quadrant of the year, Reign, will allow players to prepare for the events ahead, which we can't talk about just yet!"
EVE Online can be downloaded for free by visiting www.eveonline.com. For all the latest information about the game, please visit EVE Updates.
About EVE Online®
EVE Online (PC/Mac) is a compelling, community-driven sci-fi MMO game where players can build and pilot a wide variety of spaceships, traversing vast solar systems for free and choosing their own path from countless options, experiencing space exploration, immense PvP and PvE battles, mining, industry and a sophisticated player economy in an ever-expanding sandbox. EVE is a captivating game in which hundreds of thousands of players compete for riches, power, glory and adventure, forging their own destinies in a single thriving universe. For more information, visit www.eveonline.com.
About CCP
CCP is a leading independent game developer that has been praised for its artistry, technology and game design that facilitates emergent behavior, empowering players with compelling means of self-expression. Founded in 1997 on the principle of pushing the envelope and breaking new ground on all levels, CCP is on a mission to create virtual worlds more meaningful than real life. With the launch of EVE Online in May 2003, CCP established itself as a pioneer of cutting edge massively multiplayer games, winning numerous awards and receiving critical acclaim worldwide. CCP is headquartered in Reykjavik, Iceland, and has additional studios in London and Shanghai. For more information, visit www.ccpgames.com.
Media Contact
Journalists seeking information about CCP or its products, wanting to set up interviews or needing further assets should contact media@ccpgames.com.