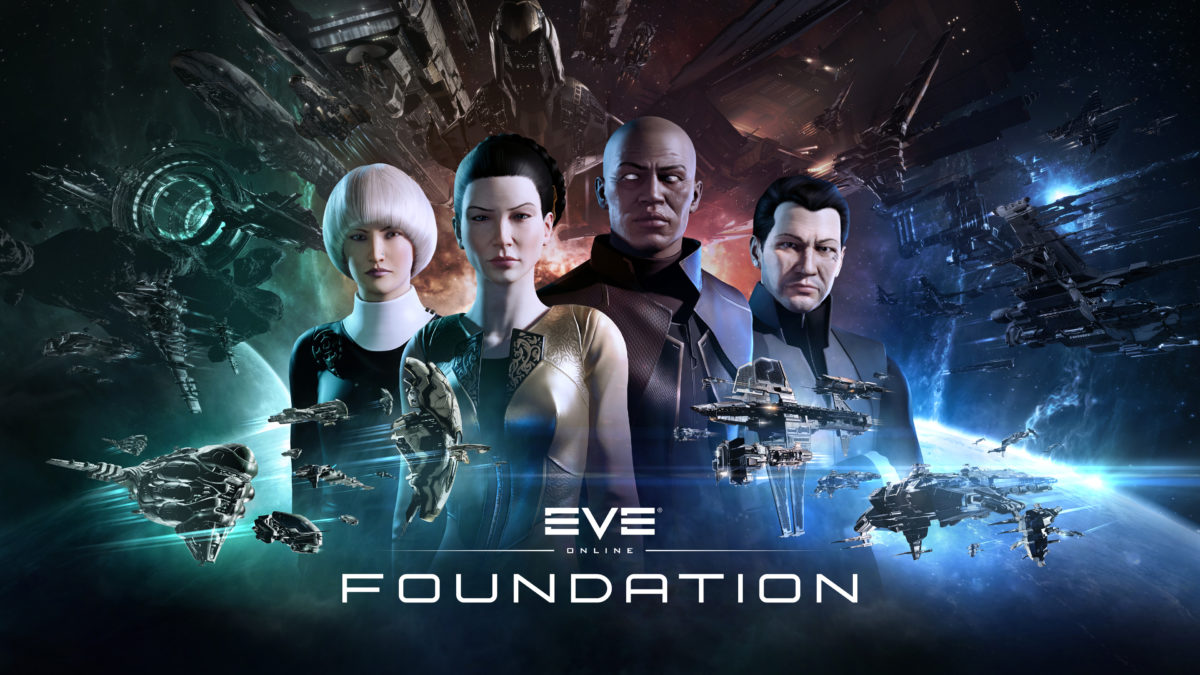 EVE's second Quadrant of 2021 also commemorates the game's 18th anniversary with a special Capsuleer Day event
May 3rd, 2021 – Reykjavík, Iceland –Today, CCP Games revealed Foundation, the second Quadrant of 2021 for the deep and uniquely player-driven spacefaring MMORPG, EVE Online. Honoring the history and legacy of New Eden's four empires, EVE Online: Foundation launches for free to all players on Tuesday, May 4, 2021.
Over the course of the Foundation Quadrant, New Eden's four Empires will be brought into the spotlight across four video featurettes, celebrating the unique identities that define and connect them. Throughout the Quadrant, each Empire will take center stage with themed events and activities in which players can participate.
"The Empires of EVE Online have evolved since the game's launch in 2003. Each one has its own strengths and identities that our players have come to appreciate over the years," said Bergur Finnbogason, EVE Online's Creative Director. "As EVE turns 18, we want to give these empires the limelight they deserve."
In observance of EVE Online's 18th anniversary, the Capsuleer Day event commences on May 6, offering 12 days of in-game events for players. Beyond the Capsuleer Day event, players can expect a series of in-game activities, limited-time challenges, art updates, rewards, daily gifts, and plenty more throughout the Foundation Quadrant.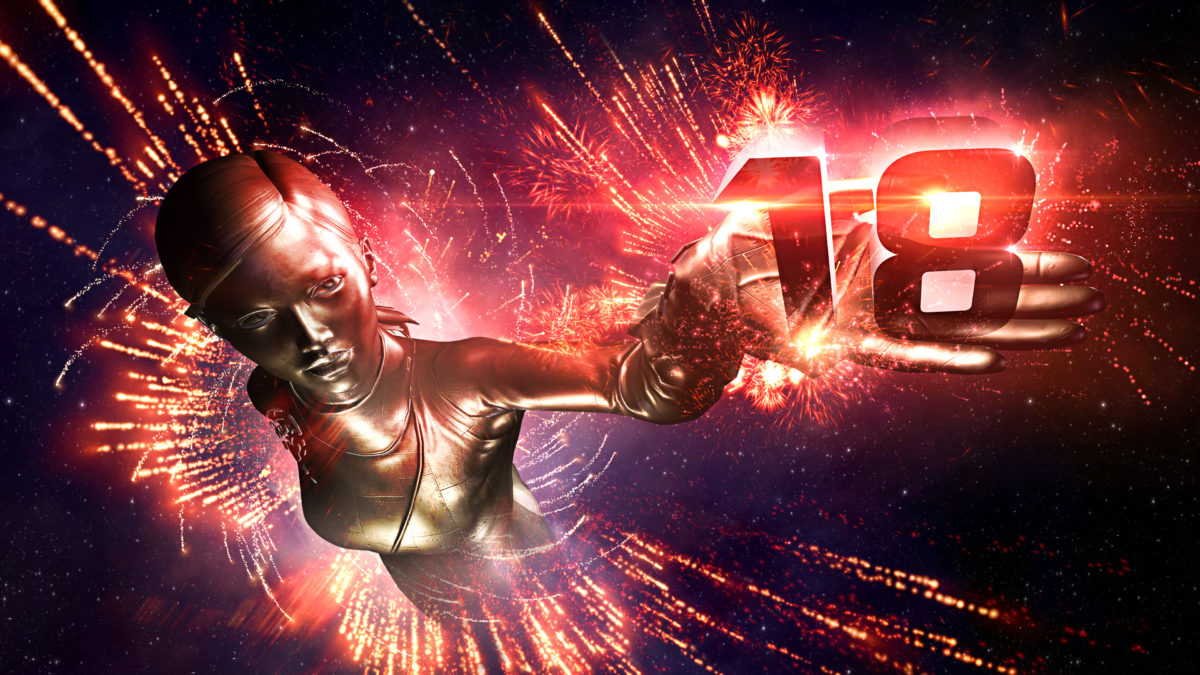 Players will also find Jita Station's interior has received a massive visual update and Aura, the player's guide to New Eden, has been completely rebuilt. A full list of updates can be found in this developer blog: Foundation – New Quadrant starts soon!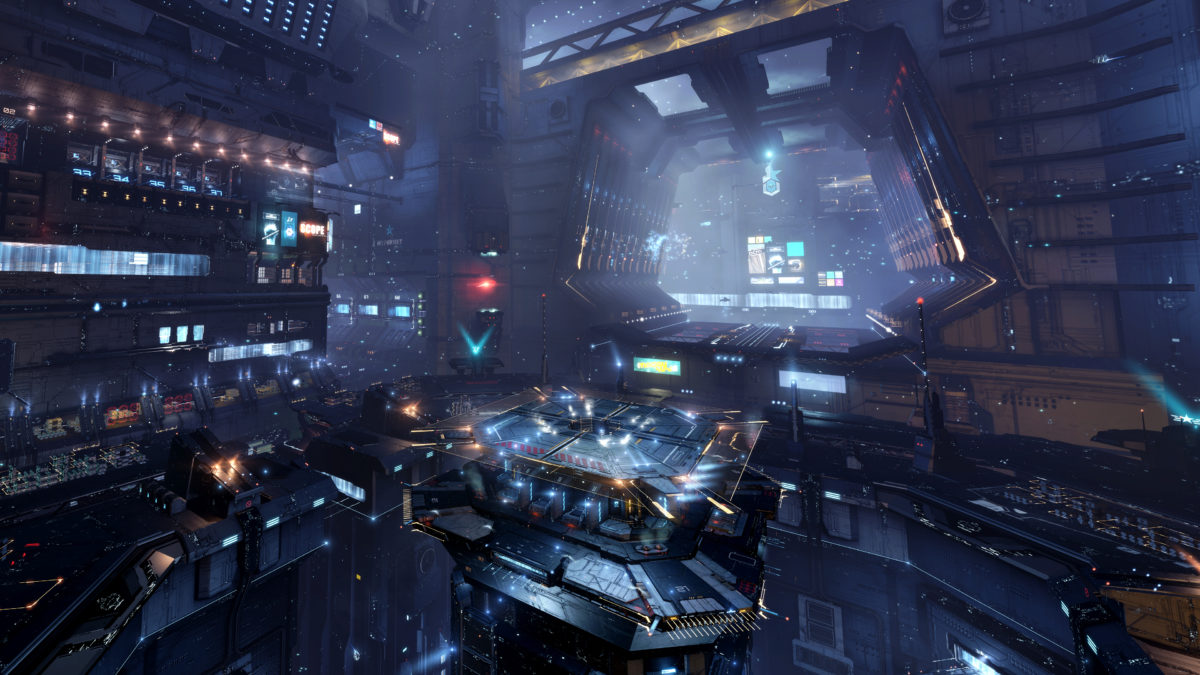 EVE Online can be downloaded for free by visiting www.eveonline.com. For all the latest information about the game, please visit EVE News.
About EVE Online®
EVE Online (PC/Mac) is a compelling, community-driven sci-fi MMO game where players can build and pilot a wide variety of spaceships, traversing vast solar systems for free and choosing their own path from countless options, experiencing space exploration, immense PvP and PvE battles, mining, industry and a sophisticated player economy in an ever-expanding sandbox. EVE is a captivating game in which hundreds of thousands of players compete for riches, power, glory and adventure, forging their own destinies in a single thriving universe. For more information, visit www.eveonline.com.
About CCP
CCP is a leading independent game developer that has been praised for its artistry, technology and game design that facilitates emergent behavior, empowering players with compelling means of self-expression. Founded in 1997 on the principle of pushing the envelope and breaking new ground on all levels, CCP is on a mission to create virtual worlds more meaningful than real life. With the launch of EVE Online in May 2003, CCP established itself as a pioneer of cutting edge massively multiplayer games, winning numerous awards and receiving critical acclaim worldwide. CCP is headquartered in Reykjavik, Iceland, and has additional studios in London and Shanghai. For more information, visit www.ccpgames.com.
Media Contact
Journalists seeking information about CCP or its products, wanting to set up interviews or needing further assets should contact media@ccpgames.com.