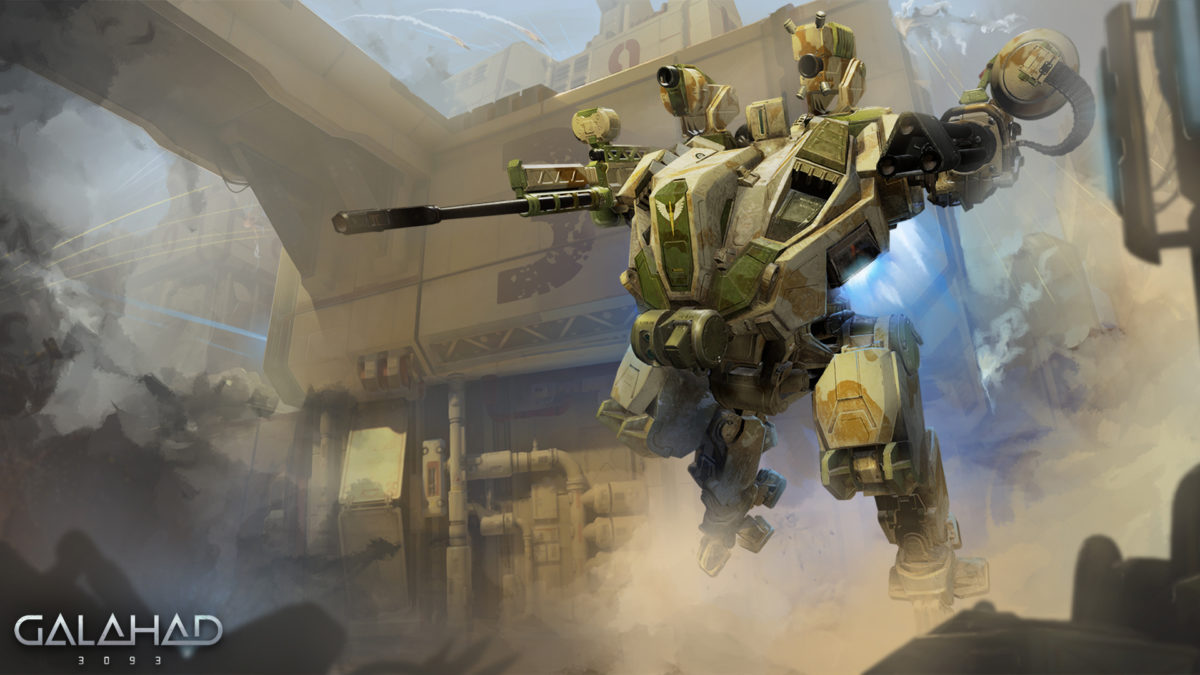 Players can squad up with friends, pilot new Lance variants, explore a new icy map, and more
ST. LOUIS, Mo. — November 11, 2021 — Simutronics today announced the third extended open beta for its upcoming mech hero shooter, GALAHAD 3093. Starting Friday, November 12 at 6 p.m. Eastern and concluding Monday, November 22 at 9 a.m. Eastern, players can choose a Knight and pilot a customizable Lance for 10 days of explosive battles for territory. The free beta is accessible to PC players via the "Request Access" button on the game's Steam page.
Check out the latest trailer here: https://youtu.be/eM6iHiDfNKI
New and returning pilots can experience the following fresh features and improvements:
Squad Up With Friends: Squad up with up to three Steam friends, stay on the same team between matches, and strategize in private voice channels.
Train for the Battlefield: Jump into the new tutorial experience for a step-by-step gameplay guide.
Explore the Icy Moon, Europa: Navigate the low gravity and icy weather of Europa, the newest map for GALAHAD 3093.
Test Drive Lance Variants: Find the Lance model that best fits your playstyle with pre-made Lance Variants, such as Bastion, a highly offensive Heavy Machine, or Cyclone, a Light Lance with increased stats.
Upgrade Your Lance with New Module Tiers: Try out thousands of potential loadouts by mixing and matching new Modules, like the explosive Self Detonator or the defensive Facing Shield.
Players interested in playing GALAHAD 3093 ahead of the next beta can do so by participating in Beta Weekends. Beta Weekends are free and kick off every Friday at 6 p.m. Eastern through Monday at 9 a.m. Eastern. With each Beta Weekend, players can look forward to additional features, balance updates, and improvements.
For more information on GALAHAD 3093, visit GALAHAD3093.com and follow the game on Facebook, Instagram, Twitter, and YouTube. Players can also join the Discord community for updates directly from the developers.
Assets for GALAHAD 3093 can be found in the press kit.
# # #
About Simutronics
Simutronics is a games developer based in St. Louis. With over three decades of experience, Simutronics is a leader in the business of online multiplayer games and persistent worlds that people continue to play today like GemStone IV and DragonRealms. It helped pioneer the online shooter genre with CyberStrike and has created award-winning mobile games such as the Siege series, One Epic Knight, and Tiny Heroes.
Press Contact
TriplePoint on behalf of Simutronics