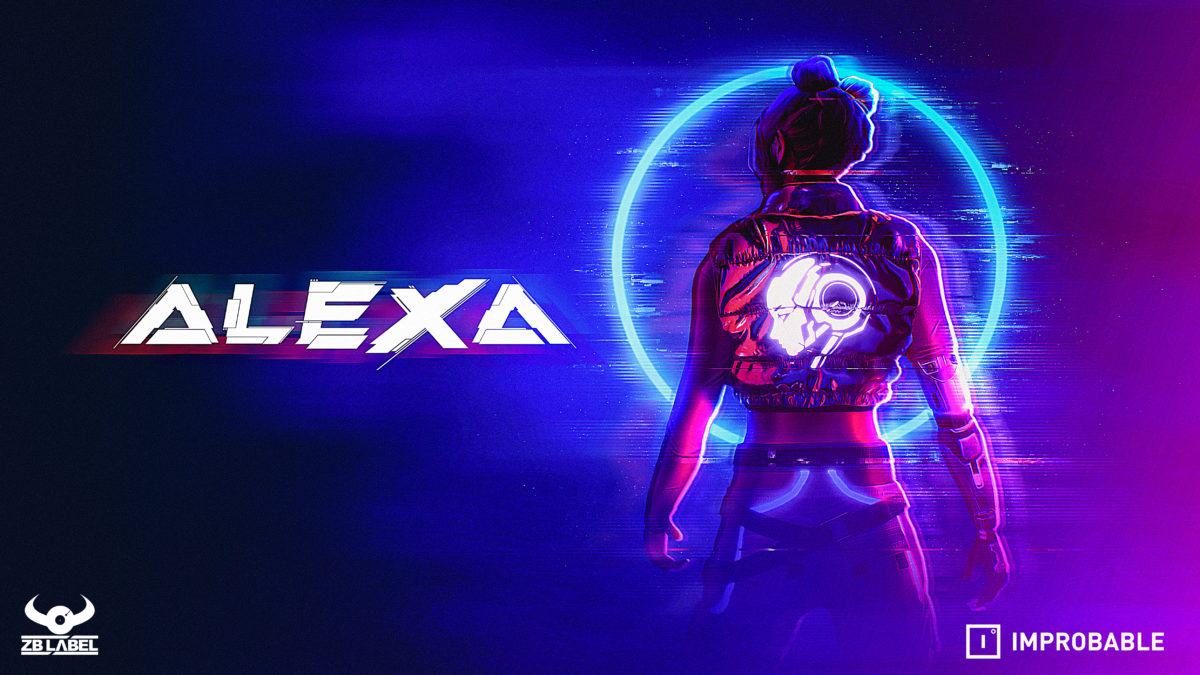 The unprecedented musical celebration will take place on Saturday 20th November, 8pm PST / Sunday 21st November, 1pm KST / 4am GMT / 5am CET
SEOUL, South Korea — November 15, 2021 — K-pop star AleXa has today announced a collaboration with games technology company Improbable to stage a landmark virtual "Global Fan Party", taking place on Saturday 20th November/Sunday 21st November. This event will take place in ScavLab, a large-scale event mode for PC multiplayer action-shooter Scavengers, and will host thousands of fans simultaneously in the same virtual space – a first-of-its-kind music event. Details on how to take part in the event can be found at http://www.playscavengers.com/en/alexa.
AleXa's Global Fan Party will bring together thousands of AleXa fans around the globe, united in celebration of the K-pop idol and her music. The live event will feature several unique music performances, and allow attendees to showcase their fandom and interact with AleXa throughout the celebration.
"I'm beyond excited to take to the virtual stage in this crazy, extraordinary party," says 'Bomb' and 'Do or Die' singer AleXa. "Working with Improbable has been unbelievable. I'm always trying to find unique and intimate ways to connect with my fans, and Improbable has allowed me to bring together thousands of people across the world in one place, and put on a special show. It's amazing. I can't wait to see what people think."
Improbable is leveraging the same technology it utilised to bring more than 4000 simultaneous players together in the groundbreaking Scavengers 'Winter Sports' community event, hosted in ScavLab earlier this year. For the AleXa Global Fan Party, Improbable aims to create a virtual music event that expands the boundaries of what's possible by today's standards – pushing beyond the routine cinematic setpieces watched by small clusters of players. Improbable's technology allows for dynamic virtual environments, where an artist can perform in front of an impassioned audience of thousands, interacting in real-time.
Fans eager to connect with AleXa and enjoy the interactive experience can download Scavengers (PC) on Steam and the Epic Games Store, and join the event on on Saturday 20th November, 8pm PST / Sunday 21st November, 1pm KST / 4am GMT / 5am CET by jumping directly into the game and accessing the ScavLab mode from the lobby. After the show, AleXa will pick 11 random participants to receive a personalized video message.
About Alexa
AleXa is a Korean-American singer based in South Korea. After releasing her debut single album Bomb in 2019 together with ZB Label, Zanybros' recording label, she has worked with many other Asian artists such as Diablo, and Rolling Quartz. This year she announced her acting debut in the Netflix drama Goedam 2. Last July, AleXa released a new single album, ReviveR. AleXa's official YouTube channel has more than 656,000 subscribers. Her single "Bomb" has more than 22 million views.
About Improbable
Improbable provides better ways to make multiplayer games, and helps multiplayer developers to meet any challenge. Designed specifically for game developers, Improbable's services include managed hosting & orchestration, networking, online services, development tools, as well as advice, support and full co-development.
Improbable also makes innovative multiplayer titles using its own technology, with studios in Canada, the US and Britain.
Founded in 2012 and headquartered in London, Improbable employs more than 600 staff in Europe, China and North America. www.improbable.io