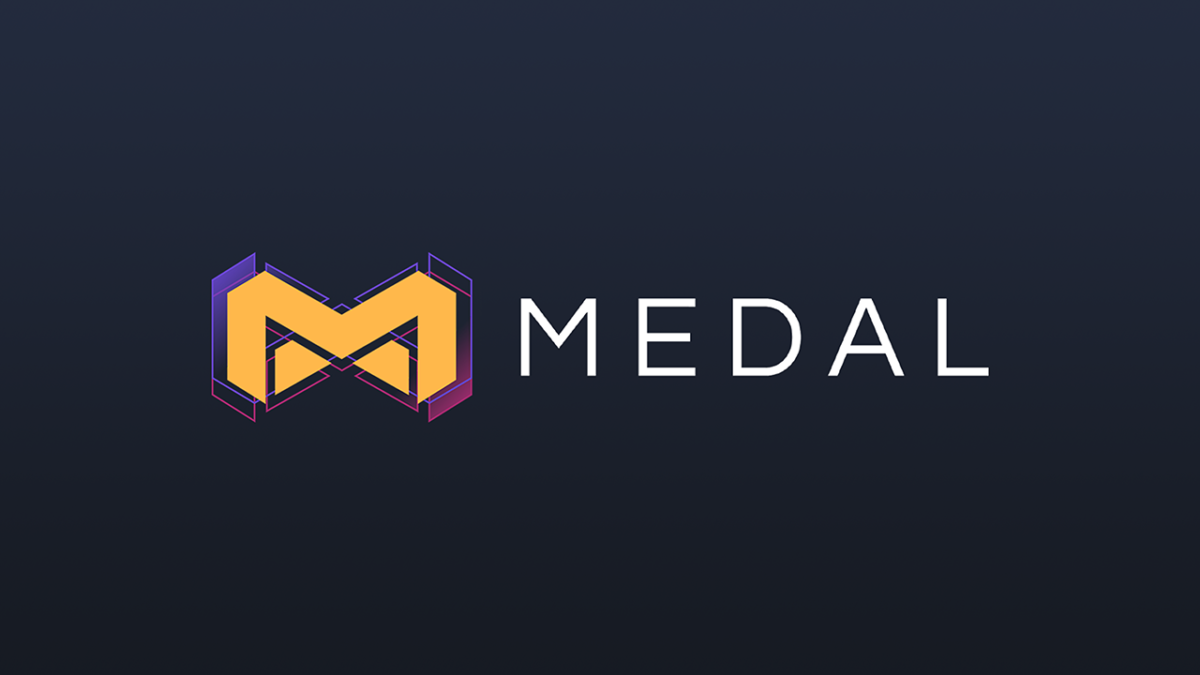 Used by over 1% of the rapidly expanding Creator Economy, Medal helps gamers share meaningful moments while physically apart
LOS ANGELES, Calif. – December 14, 2021 – Medal.tv, the leader in short-form gaming video clips, today announced the raise of $60 million as the company evolves its platform into a community platform for gamers. The company has recently closed a $45 million Series C round led by OMERS Ventures, following a previously unannounced $15 million Series B from Makers Fund, Horizon Ventures, Dune Ventures, and others. Medal has used these funds to strategically acquire the technology, talent, and resources to change how players share and experience gaming moments together.
"More people are choosing to hangout in Minecraft servers or play Warzone together. The next wave of social networks is built around those shared experiences – where you enjoy meaningful things with other people and create memories together while physically apart. We're building the platform to enable that," said Pim de Witte, Medal CEO.
Along with funding raised, Medal has grown its user base to nearly 1 million daily active users across PC, mobile, and console. The Medal community, which includes more than 1% of all content creators on YouTube, Twitch, and more, creates approximately 2 million clips per day. The company has also recently acquired livestreaming platform Rawa.tv (which powers Medal's new Sessions feature allowing users to play, record, and edit together) and gameplay clip and editing tools GifYourGame and Fuze.tv in order to expand the platform's editing and cloud rendering capabilities. As part of the Series C round, Medal's COO Aurora Klæboe Berg has joined the Board of Directors.
This growth, both directly and through these acquisitions, have culminated in the launch of Medal 3.0, a super-powered new version of Medal with a greatly expanded focus on connecting gamers to their friends, their peers, and their gaming communities. Moving forward, these funds will be used for further strategic acquisitions, expanding R&D, and attracting key talent as Medal transforms into the largest vertically integrated social network in the gaming industry.
"We believe that gaming will be the culture of the metaverse", said Henry Gladwyn, Partner, OMERS Ventures. "From our first conversation with Pim and the team it was clear that Medal would play a major role in making this happen – creating a link between gaming platforms and the games themselves. The company's focus on simplicity and its users' needs has led to extraordinary traction to date and we look forward to what the future holds."
As much of our social interaction has moved online, video games have become a major vehicle for daily online interaction. Recording and sharing gaming moments is a vital part of how gamers communicate with friends and broader gaming communities. These clips serve users as a way to stay in touch with friends, show off their best moves on social media, and promote their own YouTube and Twitch channels.
With the introduction of Medal 3.0, Medal is now a place to not only capture gaming moments, but to do so within a community. A new Sessions feature lets gamers play together live, talk, chat, and clip moments from every perspective in real time. With a full suite of new editing effects, users can express themselves through the moments they experience in new ways. Medal will use the funds raised to aggressively grow even further.
For more information please visit Medal.tv.
About Medal.tv
Medal.tv is the largest platform for sharing short-form gaming content with friends. Founded in 2018 by game developers trying to get their game discovered, Medal has grown into a platform used by millions of users to share exciting gaming moments with their friends. With the acquisitions of livestreaming platform Rawa.tv, gameplay editing tools GifYourGame and Fuze.tv, and mobile SDK startup Megacool.co, Medal has expanded globally and across PC, console and mobile in recent years. For more information, please visit Medal.tv.
About OMERS and OMERS Ventures
Founded in 1962, OMERS is one of Canada's largest defined benefit pension plans, with CAD$114 billion in net assets as at June 30th, 2021. OMERS teams work in Toronto, London, New York, Amsterdam, Luxembourg, Singapore, Sydney and other major cities across North America and Europe – serving members and employers and originating and managing a diversified portfolio of high-quality investments in public markets, private equity, infrastructure and real estate.
OMERS Ventures currently manages CAD$2 billion and has made more than 50 investments in disruptive technology companies across North America and Europe. www.omersventures.com.