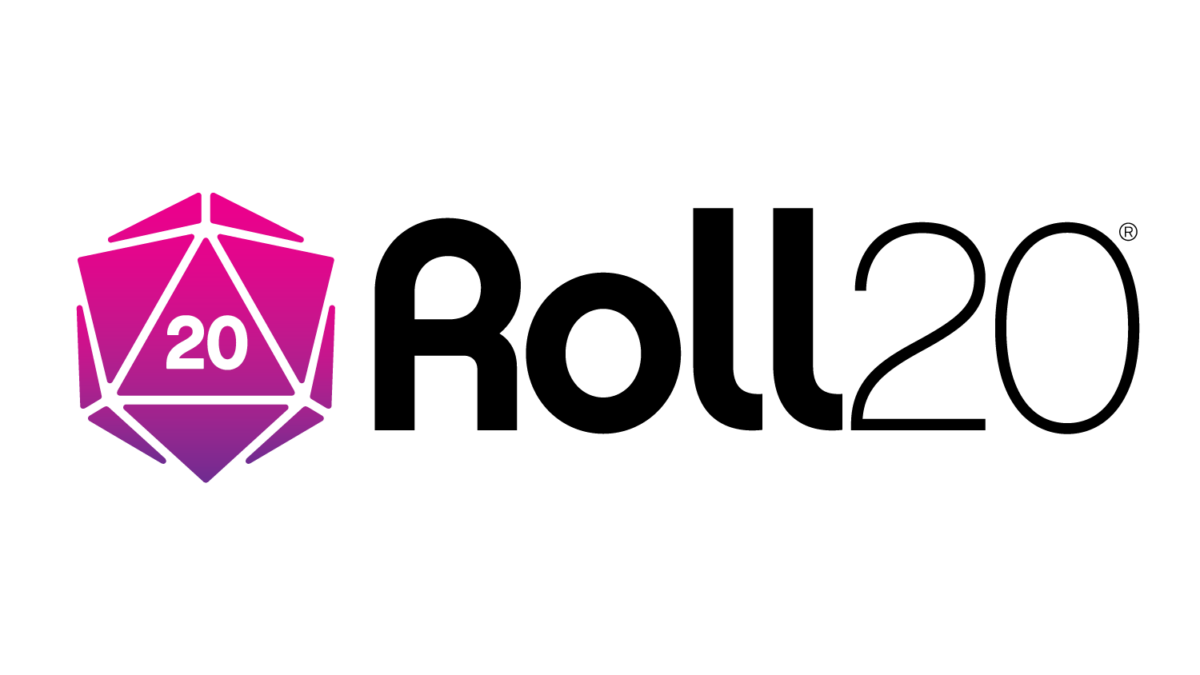 Tabletop platform announces 10 Million user milestone and Ankit's vision for product development, improvements and rollout
Las Vegas, February 22, 2022 Today, Roll20, an all-in-one solution for organizing and playing tabletop games online, welcomed Ankit Lal into a new role as CEO of the virtual tabletop company. Co-founder & outgoing CEO Nolan T. Jones will continue to serve in an advisory capacity on the company's board. The company also has exciting news to share: it has reached 10 million users just in time for its ten-year anniversary of the Kickstarter launch.
"When Richard, Riley and I launched the Roll20 Kickstarter in 2012, we shared a dream of creating a free system for storytelling and camaraderie for every RPG player in the world," said Nolan T. Jones, co-founder of Roll20. "Ten years later, we've grown from three co-founders to 59 employees, and from 1,580 backers to a community of 10 million users. We're also incredibly proud that so many publishers and artists have trusted Roll20 with their creations on our Marketplace, and very grateful that so many people have chosen to play their games with us."
New CEO Ankit Lal brings years of experience leading strategy, product, analytics, and marketing teams across several industries, most recently at Google and ClassPass. During his time at ClassPass, Lal made accessibility and education his main focus, increasing the speed of product development and creating a digital workout tool that was vital for 2020 users in lockdown. Previously, Lal led strategy and product development for Google on both the Gsuite for Education as well as on Google Workspace teams.
Under Lal's guidance, Roll20 is doubling down on product improvements this year, with a focus on delivering more user-friendly updates and refinements to Roll20 players who use the platform both digitally, on mobile and in-person. Planned improvements include:
New free GM Hub microsite within Roll20, collecting and linking out to the best GM resources available across the internet, including numerous system-agnostic tools that are useful for tabletop players across the world.
Top-requested improvements from users to the VTT including UI reworks and new features for GMs
Notable updates to the performance and speed of the website for both players and GMs – encompassing everything from the compendium to the virtual tabletop
Continued development and refinement of the recently launched mobile app
Significant updates to onboarding new games and artwork to the Marketplace for publishers and artists
"I've watched Nolan lead this company from a small community Kickstarter into a behemoth. He's built Roll20 into a staple of the tabletop roleplaying community," said Ankit Lal, CEO of Roll20. "I've been following and advising the company for a long time as both a board member, a tabletop player and a fan. I can't wait to bring more features, updates and games to our players. We've got a lot of exciting things in the works, and the future is bright!"
Stats on the Business
Platform Stats:

5 million new players since 2020, 250k+ campaigns created with a week-plus of total playtime

420M dice rolled
94M GM whispers

With this influx of new players, Roll20 has seen similar, immense growth as a company, starting from 20 employees in 2019 and growing to 60 employees by the end of 2021, with a significant increase in employees devoted to product development.
Additional notable new Roll20 employees include:

Morgan Buck, CTO – with past experience spanning Nexon, Seismic Games, Riot Games and more, Buck brings a developer's eye and experience championing rigorous, tools driven development on games of all shapes and sizes.
Clay Reimus, Director of Growth & Analytics – Clay brings a data science background to Roll20, giving us new and invaluable insight into how users are using the platform and allowing us to strategically map out product improvements and future development. Previously, Clay worked in a similar capacity at several venture-backed startups, from tiny upstarts (as the only employee) to unicorns.
Corey Rosemond, COO – brings a wealth of experience in gaming hardware and software to the tabletop industry from 15+ years in gaming and technology at companies like NACON, Plantronics, Microsoft and more.
Emily Floyd, Director of Licensing – Emily comes to Roll20 with years of experience forging licensing partnerships with publishers in the tabletop gaming industry such as Wizards of the Coast, Paizo, and Paradox Interactive to create unique gaming accessories and enhancements, and managing partnerships with artists and companies throughout the TTRPG community like Deven Rue, Wyrmwood, Penny Arcade, and ReedPOP.
To stay up to date on the latest from Roll20, visit blog.roll20.net. A press kit with assets, headshots, bios, and more can be found here. Find a blog post from Nolan Jones here and an introduction to Ankit here.
About Roll20
Roll20 is the all-in-one solution for organizing and playing tabletop games online, allowing you to play your games anywhere and share them with anyone virtually. With the ability to choose from a number of popular titles built ready for your virtual tabletop, your adventures are limitless and you can get started playing with little to no prep. Dive into advanced features like Dynamic Lighting or explore macros and APIs to add some extra depth to your game. Roll20 lets you play your tabletop games, your way. For more information, please visit https://roll20.net/.
Media Contact
TriplePoint on behalf of Roll20