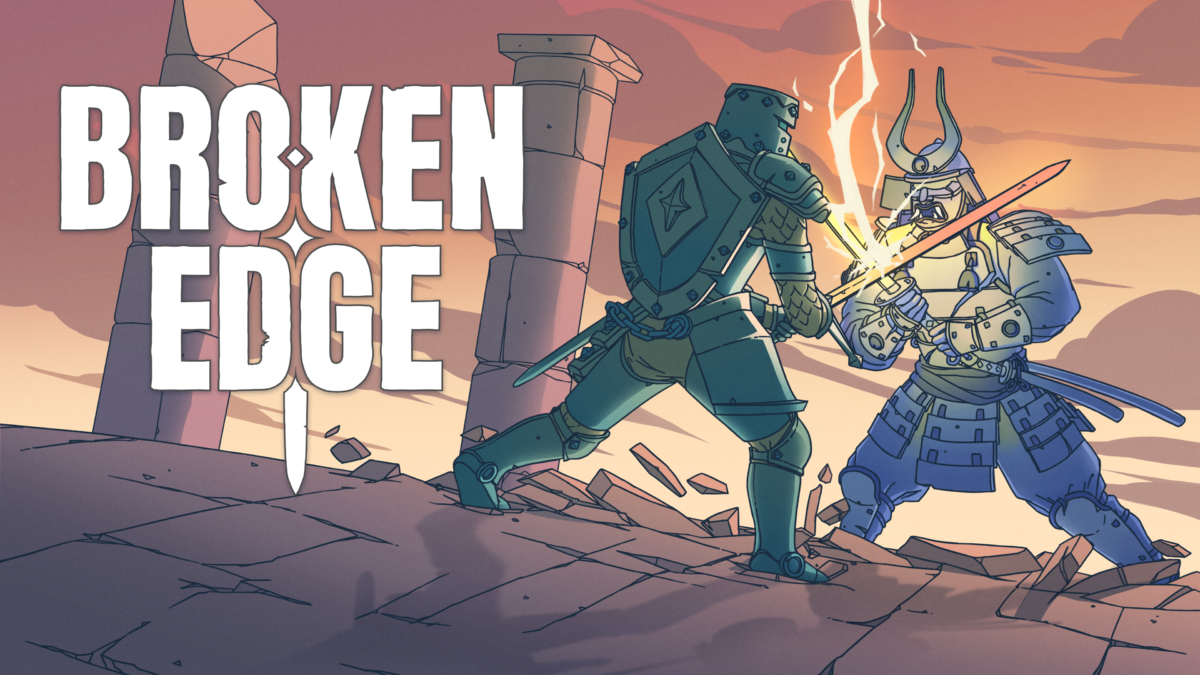 UploadVR Showcase stages reveal for a multiplayer sword-fighting game and several announcements for the VR publisher
STOCKHOLM – June 9, 2022 – Fast Travel Games today made several announcements during the UploadVR Showcase, including the unveiling of Broken Edge, a multiplayer sword-fighting game. The company also inked a new publishing deal for We Are One, a puzzle shooter announced earlier this year.  
Developed by Trebuchet and published by Fast Travel Games, Broken Edge is a multiplayer fantasy sword-dueling action VR game. Choose your fighter and enter the Dojo to practice your technique, then engage other players online in fierce PvP battles. Each weapon and fighter offers unique stances and movement patterns that reflect the specific martial arts, which can be performed to activate temporary perks. Experience real fencing tactics in battle, while swords will break at the point of impact and eventually regenerate to help execute a winning strike.
"Signing on with Fast Travel Games was a no-brainer for our game, considering their track record and values that aligned with our own," said Vincent Brunet-Dupont, CEO of Trebuchet.
Watch the new trailer here, including a message from the devs. Follow on all major social media platforms at @BrokenEdgeVR and join the blade-cutting community on the game's Discord.
Additionally, Fast Travel has announced a new deal with Flat Head Studio to publish We Are One, a puzzle shooter that arms you and your better half… your clone! Use time loops to blast your way through over 50 action-packed industrial levels filled with mechanical enemies hellbent on destroying mother nature. With cleverly designed action puzzles, We Are One provides beginners and the most seasoned VR gamers with endless challenges. Just make sure you coordinate your plan of attack with your own clones – if you fail, you have no one to blame but all the different versions of yourself.
"We revealed We Are One back in February to an extremely positive response, but immediately identified a number of areas where Fast Travel Games can support us in bringing our title to an even wider audience of gamers around the world," states Daniel Wiendl, Co-Founder at Flat Head Studio.
Watch the announcement trailer here.
A demo for We Are One is currently available on the Oculus Quest store App Lab. Wishlist the game on the official Steam page here. A launch date has not yet been determined. For more information and updates, join the Discord and stay tuned to @WeAreOneVR on all major social media platforms.
# # #
About Fast Travel Games
Fast Travel Games is a VR exclusive games developer and publisher based in Stockholm, founded by industry-leading veterans and behind critically acclaimed VR titles such as Apex Construct, The Curious Tale of the Stolen Pets, and Wraith: The Oblivion – Afterlife. Our mission is to create high-quality VR games with believable interactions, set in immersive worlds and populated with memorable characters.
TriplePoint for Fast Travel Games
fasttravelgames@triplepointpr.com
(US+1) 415-955-8500