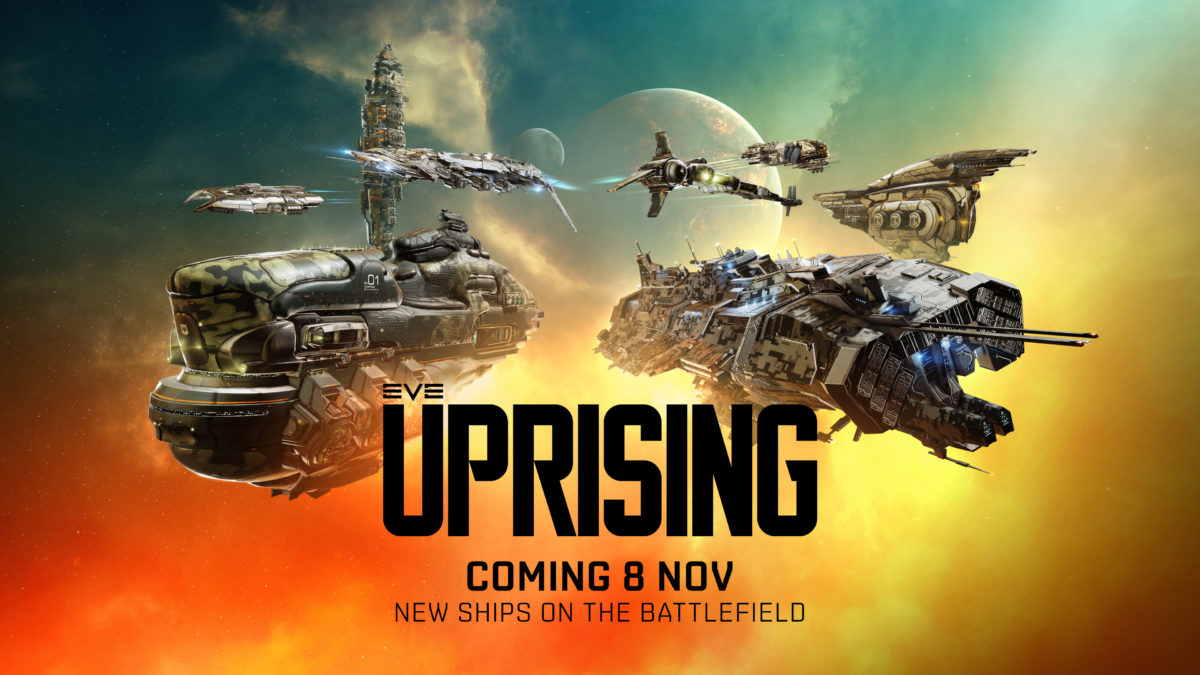 Reykjavík, Iceland – November 1, 2022 – CCP Games announced that EVE: Uprising, the latest narrative-driven expansion for spacefaring MMO EVE Online, will launch on November 8, 2022. With battle lines redrawn and a call to arms heard across New Eden, capsuleers will now be able to pilot 16 new Navy ships. Each empire is set to receive new frigates, battlecruisers, destroyers, and dreadnoughts, giving players more ways to fight, explore, and interact as they seek to carve out their role in the universe. Today's trailer showcases each vessel in beautiful detail:
EVE: Uprising brings a series of fresh content and features alongside numerous graphical and performance enhancements to EVE Online. The future of war has arrived with an intense combat-evolved update to Factional Warfare. Enlisted players can claim territory on behalf of their empire and engage other factions via new 'Frontlines': drawing pilots closer to the front of the battlefield to obtain rewards and strategic advantages over their enemies. As Factional Warfare evolves with further changes, players will see the battlefield of New Eden pose new challenges, threats, and unexpected consequences.
With the Heraldry system, players can now fly their colors featuring corporation and alliance emblems that can be placed on their ships. Corporation and alliance emblems will act as the introduction to Heraldry, with many more customization options coming such as citadel SKINs and holograms.
Further information about EVE: Uprising, including Factional Warfare feature updates, new Navy ships, and more can be found in the blog post here.
EVE Online can be downloaded for free by visiting www.eveonline.com. For all the latest information about the game, please visit EVE News. You can find the press kit here.
###
About EVE Online®
EVE Online (PC/Mac) is a compelling, community-driven sci-fi MMO game where players can build and pilot a wide variety of spaceships, traversing vast solar systems for free and choosing their own path from countless options, experiencing space exploration, immense PvP and PvE battles, mining, industry and a sophisticated player economy in an ever-expanding sandbox. EVE is a captivating game in which hundreds of thousands of players compete for riches, power, glory and adventure, forging their own destinies in a single thriving universe.
Website | Press Kit | Facebook | Twitter | Instagram | YouTube | Twitch
About CCP Games
CCP is a leading independent game developer that has been praised for its artistry, technology and game design that facilitates emergent behavior, empowering players with compelling means of self-expression. Founded in 1997 on the principle of pushing the envelope and breaking new ground on all levels, CCP is on a mission to create virtual worlds more meaningful than real life. With the launch of EVE Online in May 2003, CCP established itself as a pioneer of cutting edge massively multiplayer games, winning numerous awards and receiving critical acclaim worldwide. CCP is headquartered in Reykjavik, Iceland, and has additional studios in London and Shanghai.