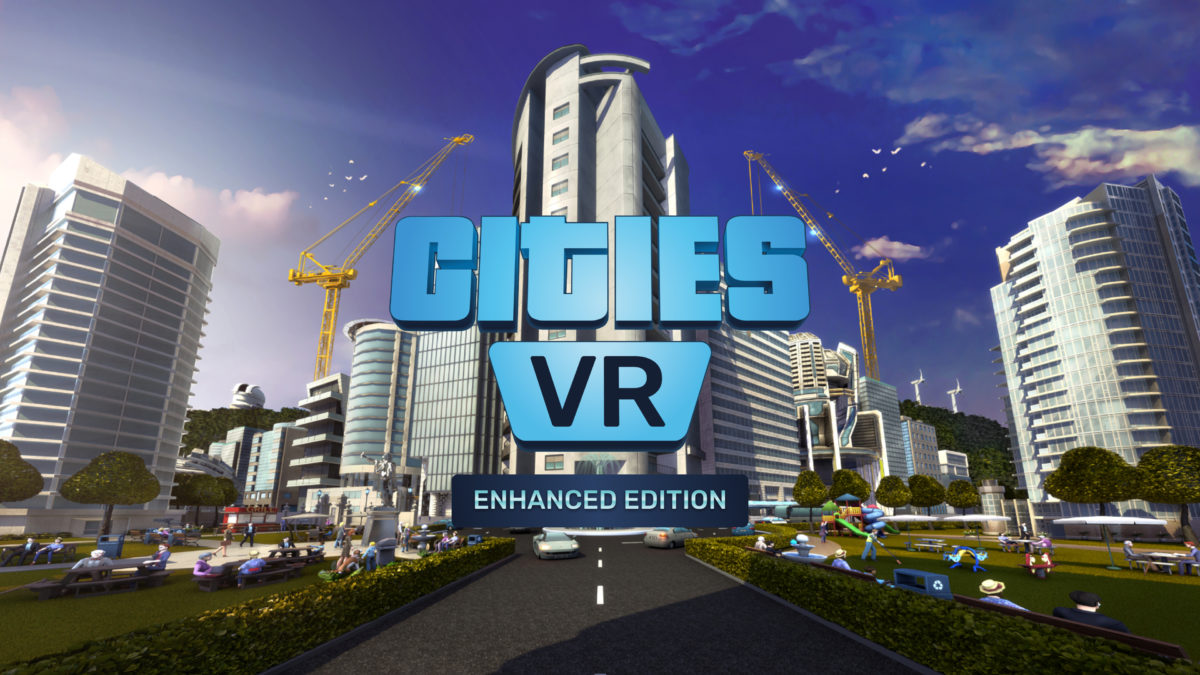 Fast Travel Games bringing VR city-builder to the PS5 with enhanced graphics, bigger cities, and more
STOCKHOLM – November 2, 2022 – Fast Travel Games today announced Cities: VR – Enhanced Edition for PlayStation VR2 (PS VR2). An expanded and visually updated iteration of the original for Meta Quest 2, Cities: VR – Enhanced Edition gives budding architects and civil engineers the opportunity to build bustling metropolises at a grander scale. The title will be available after the PS VR2 launches on February 22, 2023. Aspiring 'VRchitects' can wishlist Cities: VR – Enhanced Edition now exclusively on the PlayStation Store and pre-order the game starting November 15.
Grab some blueprints and check out the PS VR2 announcement trailer here: https://youtu.be/c6Md4xszgbA
In this definitive VR city-building game, urban planners can design unique cityscapes from the ground up. With intuitive controls and menus, roads are easily plotted, buildings are quickly placed, and traffic patterns are efficiently controlled. Cities: VR – Enhanced Edition features sharper graphics, richer colors, and additional plots to bolster the game's interactive landscapes. Paired with the PlayStation VR2 Sense controller, Cities: VR – Enhanced Edition naturally responds as structures are made, promoting an enveloping virtual reality experience.
"Cities: VR – Enhanced Edition will let players create huge metropolises and watch them come alive – all the way from the bustling streets to a bird's eye view in a smooth experience," said Andrea Wästlund, Senior Producer at Fast Travel Games. "We've been able to make the game look and play great thanks to Sony's support, the power of the PlayStation 5, and the unique features of PSVR2. We can't wait to see both Cities: Skylines veterans and players new to the city-building genre breaking ground when the game launches!"
Released for Meta Quest 2 in April 2022, Cities: VR is a management simulator that puts players in the mayor's seat. The VR adaptation of Paradox Interactive's hit city-builder Cities: Skylines, Cities: VR enables players to craft scenic scapes from the ground up. Build sleepy neighborhood suburbs, bustling downtown areas, and much more – all while experiencing complete immersion in both birds-eye and street views.
For more information on Cities: VR – Enhanced Edition, visit the official website or follow @CitiesVR on all major social media platforms.
# # #
About Fast Travel Games
Fast Travel Games is a VR exclusive games developer and publisher based in Stockholm, founded by industry-leading veterans and behind critically acclaimed VR titles such as Apex Construct, The Curious Tale of the Stolen Pets, and Wraith: The Oblivion – Afterlife. Our mission is to create high-quality VR games with believable interactions, set in immersive worlds and populated with memorable characters.
TriplePoint for Fast Travel Games
fasttravelgames@triplepointpr.com
(US+1) 415-955-8500