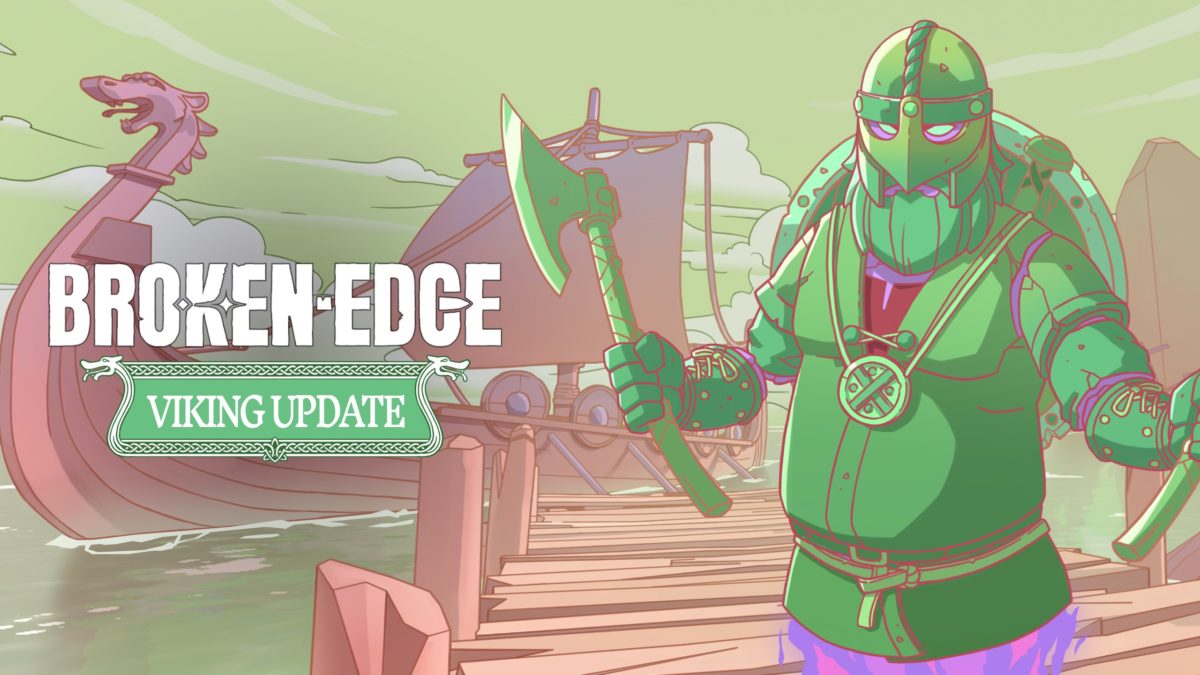 Fast Travel Games and TREBUCHET also reveal developer roadmap detailing upcoming content updates, features, and more
STOCKHOLM – February 15, 2023 – Fast Travel Games and developer TREBUCHET today released the first free content update for the multiplayer VR sword fighting game Broken Edge. The update introduces the mighty Viking and his themed arena to the game. The developer also revealed a post-launch development roadmap for Broken Edge, including additional fighters, gameplay features, and quality-of-life improvements for an enhanced sword-fighting experience.
Check out the Viking in action in the latest trailer here: https://www.youtube.com/watch?v=wkoYJOSDJUg
With the latest free content update, players can learn the signature fighting style of the Norse Viking. Wielding double axes, a sword, and a shield, the Viking comes with a matching arena, beckoning players to channel the power of Odin to crush challengers.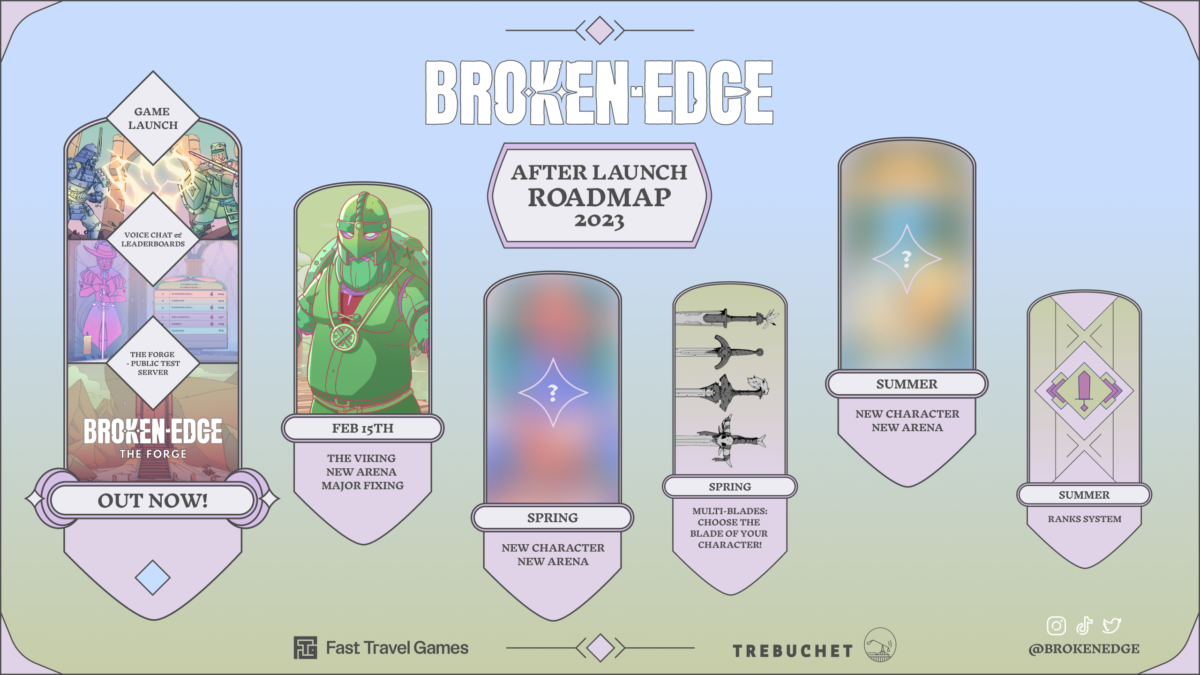 Two more fighters with themed arenas will be added to Broken Edge's lineup of iconic duelers this year, offering a wider selection of unique combat styles to master. Apprentices can soon unlock different swords via the Multi-blades feature, encouraging fresh strategies and tactics in the arena. Aspiring warriors can also soon strive for glory – and rewards – by securing a top spot in the Ranks System, which highlights the best duelers from across the globe.
Broken Edge is now available on Meta Quest 2 and SteamVR. To learn more about Broken Edge, visit the official website, follow @BrokenEdgeVR on all major social media platforms, and join fellow fighters on the game's Discord.
# # #
About Fast Travel Games
Fast Travel Games is a VR exclusive games developer and publisher based in Stockholm, founded by industry-leading veterans and behind critically acclaimed VR titles such as Apex Construct, The Curious Tale of the Stolen Pets, and Wraith: The Oblivion – Afterlife. Our mission is to create high-quality VR games with believable interactions, set in immersive worlds and populated with memorable characters.
About TREBUCHET
TREBUCHET is a studio founded in Montreal in 2017 with a focus on crafting innovative VR games. Our first game, Prison Boss VR, is an award-winning game available on all VR platforms. Started straight out of university, the studio rapidly became a full-fledged company working on multiple projects, but the mission stays the same: making fun games with a cool team.
TriplePoint for Fast Travel Games
fasttravelgames@triplepointpr.com
(US+1) 415-955-8500