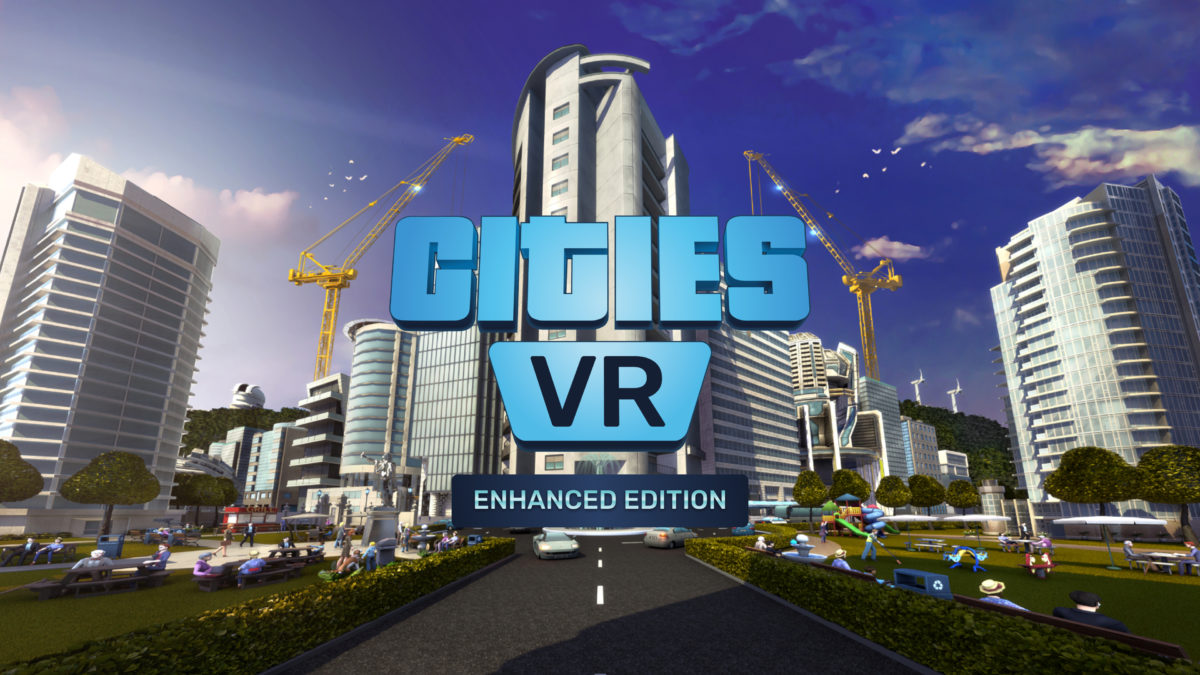 Jump into Fast Travel Games' upgraded iteration of the hit VR city-builder for $29.99
STOCKHOLM – February 22, 2023 – Fast Travel Games today released Cities: VR – Enhanced Edition exclusively for PlayStation VR2. An overhaul of the original for Meta Quest 2, Cities: VR – Enhanced Edition features a vastly improved user experience, richer visuals, and more space to build the ultimate metropolis. Aspiring urban planners can purchase the title now for $29.99 on the PlayStation Store.
Put on your hardhat and watch the latest trailer here: https://youtu.be/O5ZQDJyGkl0
In Cities: VR – Enhanced Edition, budding mayors map out the foundation for personalized utopias and manage every aspect of creation – from emergency services to education. Features include:
Richer colors and sharper graphics for breathtaking views.
More plots to accommodate larger projects and intricate designs.
PlayStation VR2 Sense controller compatibility for added precision and immersive gameplay.
Cities: VR – Enhanced Edition is a management simulator that puts players in the mayor's seat. The VR adaptation of Paradox Interactive's acclaimed city-builder Cities: Skylines, Cities: VR – Enhanced Edition enables players to craft scenic scapes from the ground up. Build sleepy neighborhood suburbs, bustling downtown areas, and much more – all while experiencing complete immersion in both birds-eye and street views.
For more information on Cities: VR – Enhanced Edition, visit the official website or follow @CitiesVR on all major social media platforms.
# # #
About Fast Travel Games
Fast Travel Games is a VR exclusive games developer and publisher based in Stockholm, founded by industry-leading veterans and behind critically acclaimed VR titles such as Apex Construct, The Curious Tale of the Stolen Pets, and Wraith: The Oblivion – Afterlife. Our mission is to create high-quality VR games with believable interactions, set in immersive worlds and populated with memorable characters.
TriplePoint for Fast Travel Games
fasttravelgames@triplepointpr.com
(US+1) 415-955-8500