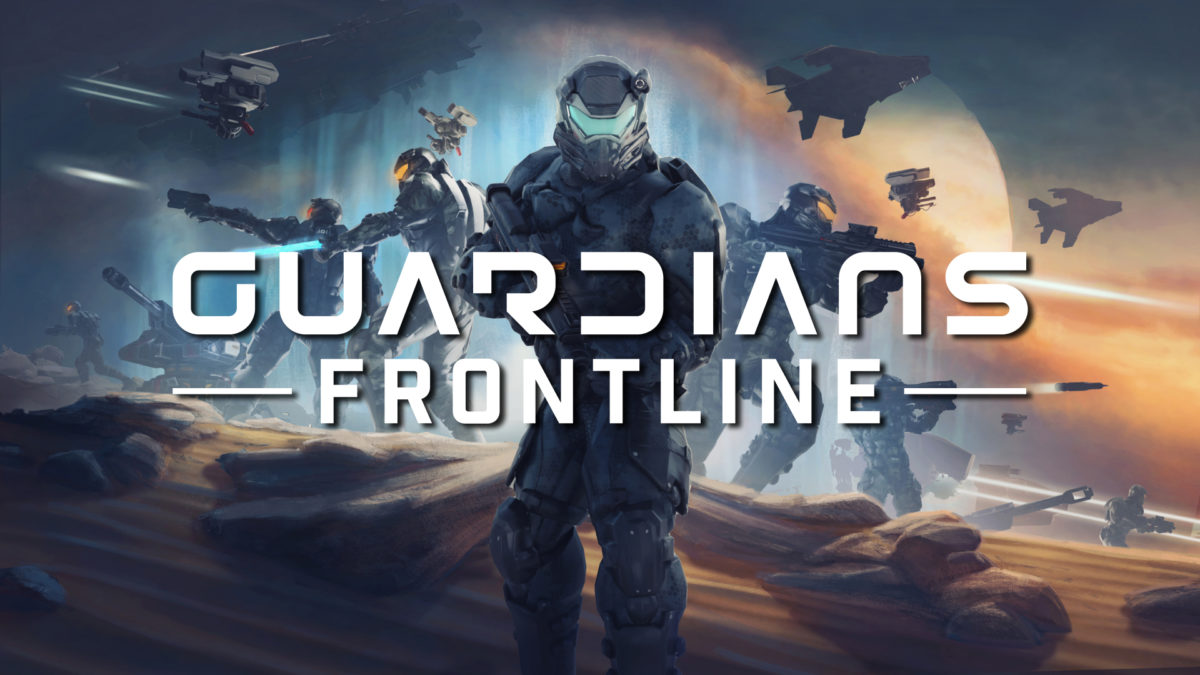 The free 'Vehicles & Tech Update' brings more battlefield support, map editor tools, and customization options
STOCKHOLM – May 17, 2023 – Fast Travel Games and developer VirtualAge Games today released the first major update for the strategic sci-fi VR shooter Guardians Frontline. The free 'Vehicles & Tech Update' revamps how players manage units and maneuver across the battlefield with more weapons, vehicles, and tech tree upgrades. The update also adds a lava biome, bug lair environments, more tools for the map editor, and unique avatars. Purchase Guardians Frontline for $24.99 on the Meta Quest Store and Steam.
Get a feel for the new update in the latest trailer: https://youtu.be/Oi9_Ej1ER04
"Our Guardians have been hard at work defending the Federation and creating epic maps of their own for the community to experience following the game's launch earlier this year," said Carles Ballabriga, CEO at VirtualAge Games. "Like our players, we've been working diligently to further shape and refine the game following invaluable feedback. This is a large update that enhances core gameplay and adds tons of new content that both newcomers and veterans will enjoy."
Features of the latest update include:
NEW WEAPONS: Drain enemy HP with the medic gun and use it to cure units or Guardians.
FIELD TRANSPORT: Traverse the battlefield easily via the new hoverbike or stand your ground with the new two-seater tank.
FIELD SUPPORT: Select explosive arrows, teleport arrows, piercing bullets, repair drones, or smart triggers via tech tree progression.
LAVA BIOME: Rough and rocky terrain makes for a challenging experience for the most seasoned of Guardians.
MORE AVATARS: Choose between five female Guardian avatars or play as the sleek Red Guardian.
MORE MAP EDITOR TOOLS: Add bug lair assets such as eggs and parts, auto-enable headlights for dark maps, and seamlessly select items with the box selection tool.
MATCHMAKING IMPROVEMENTS: Add in-game friends to the dedicated Friend list to quickly queue up for the next battle or see a list of all Guardians you've played with via the Last Played list.
In Guardians Frontline, players must defend the federation from an enemy onslaught as they attempt to extract a mysterious energy source. Taking on the role of both soldier and commander, players must fend off alien forces with a blend of powerful weapons on the ground and powerful ships from the air. With single-player, co-op, and PvP modes, players can go in alone or with a unit.
To learn more about Guardians Frontline, visit the official website. Follow the game at @GuardiansFL on Twitter & TikTok, and @GuardiansFrontline on Facebook & Instagram for the latest updates. Join the Guardians community on Discord.
---
About Fast Travel Games
Fast Travel Games is a VR exclusive games developer and publisher based in Stockholm, founded by industry-leading veterans and behind critically acclaimed VR titles such as Apex Construct, The Curious Tale of the Stolen Pets, and Wraith: The Oblivion – Afterlife. Our mission is to create high-quality VR games with believable interactions, set in immersive worlds and populated with memorable characters.
About Virtual Age Games
VirtualAge is a company founded by veteran tech executives and developers that has extensive experience developing VR and AR games and applications for both PC and mobile VR headsets. Established in 2017 in Barcelona, the company is focused on developing high quality VR games and experiences, with titles such as Gladius VR, an ancient Rome gladiator game, and more recently Guardians Frontline an innovative blend of first-person shooter and real time strategy.
TriplePoint for Fast Travel Games
fasttravelgames@triplepointpr.com
(US+1) 415-955-8500