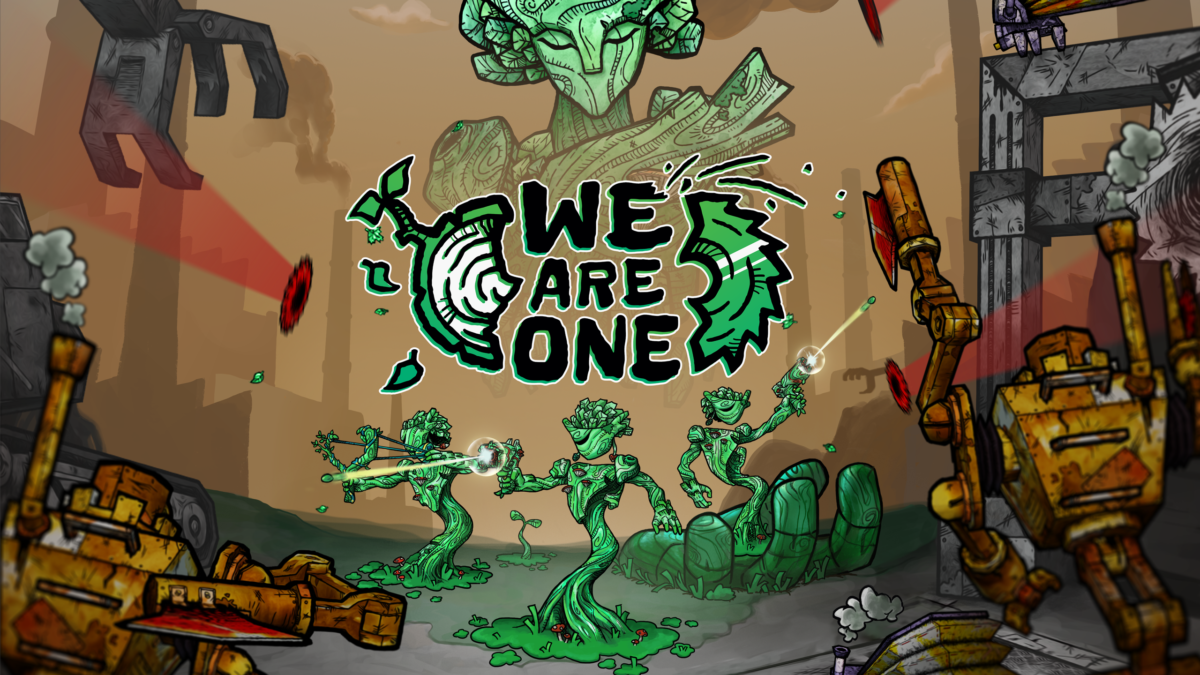 Dive into the mind-bending VR puzzle shooter now for $19.99
STOCKHOLM – June 1, 2023 – Fast Travel Games and developer Flat Head Studio today launched strategic VR puzzle shooter We Are One for Meta Quest 2 and SteamVR. The highest-rated game on App Lab, We Are One tasks players with using time loops to create clones of themselves to stop reckless machines from destroying the environment. Purchase the game now for $19.99 on the Meta Quest Store and Steam.
Watch the launch trailer here: https://youtu.be/2pdbpR2VTmM
With over 50 industrial levels and numerous cleverly designed puzzles to solve, We Are One challenges players to think multiple steps ahead. Features include:
Me, Myself, and I: Use time loops to place clones tactfully. Each action performed in a time loop is replicated by a clone in the next, challenging players to cooperate with themselves to defeat the machines.
Fight The Machine: Be one with Mother Nature and fight back against mechanical enemies hellbent on environmental destruction.
Stylistic Artstyle: Comic-like animation and a vibrant watercolor-inspired palette bring the fearsome machines and idyllic natural elements stunningly to life.
Comfortable VR Experience: Easy to pick up but challenging to master, We Are One is designed to be enjoyed by VR beginners and seasoned players alike. There is no artificial locomotion – the only movement present in the game is through occasional teleportation.
Download the media kit here.
For more information and updates, follow @WeAreOneVR on Twitter and Instagram, @WeAreOneGame on Facebook, or join the community on Discord.
---
About Fast Travel Games
Fast Travel Games is a VR exclusive games developer and publisher based in Stockholm, founded by industry-leading veterans and behind critically acclaimed VR titles such as Apex Construct, The Curious Tale of the Stolen Pets, and Wraith: The Oblivion – Afterlife. Our mission is to create high-quality VR games with believable interactions, set in immersive worlds and populated with memorable characters.

About Flat Head Studio
Flat Head Studio is a game development studio located in the heart of the Austrian Alps, comprising a team of four enthusiastic developers who came together through their shared passion. Our focus is on delivering immersive games that provide enjoyable interactions and transport players to extraordinary realms.

TriplePoint for Fast Travel Games
fasttravelgames@triplepointpr.com
(US+1) 415-955-8500