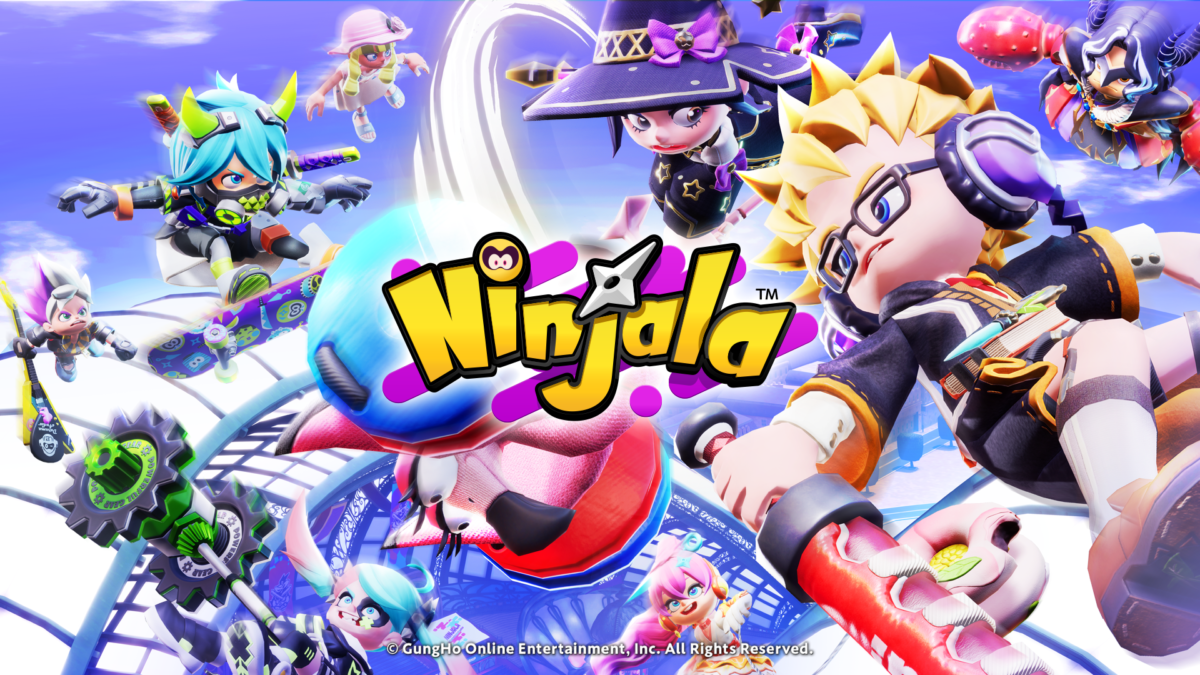 A season full of events, new weapons, and enchanting items is ready to cast a spell on you
TOKYO, Japan – August 3, 2023 – GungHo Online Entertainment today revealed the upcoming wizardry-themed season for their colorful, free-to-play online action game Ninjala. Starting August 10, players can practice witchcraft and IPPONs with additional gum weapons and avatar items. Ninjala will also kick off its second collaboration with the hit anime, Tokyo Revengers, on October 11.
Check out the full dev diary here.
Tokyo Revengers Anime Collab Part 2
Prepare to face the Black Dragons as the popular anime series, Tokyo Revengers, returns to GungHo's bubble-popping brawler. On October 11, players can don the uniforms of iconic teenage delinquents, including characters like Taiju Shiba and Izana Kurokawa from the Christmas Showdown arc. Players will also have another chance to obtain past Tokyo Revengers Anime collab items.
Bewitching Events
To coincide with the Tokyo Revengers collab, a special WNA Tours Unlimited tournament will be introduced with no level limits to Research Points and Assist Codes. Additionally, players can look forward to a full slate of events across Season 14, including a Featured Battle, Shinobi Challenges, a Fishing Tournament, and more. Details for each event will be announced throughout the season.
Beastly Gum Weapons
Send your opponents flying with two animal-themed weapons: the crab claw-inspired Punch type gum weapon, Chelae Magnum, and the flamingo-inspired Hammer type gum weapon, Flamitango.
Players can use Chelae Magnum's Gum Shoot ability, Gum Kunai, to launch multiple kunai as a diversion to set up an attack. The crustaceous weapon's Gum Ninjutsu is Punishing Blade, which transforms it into a blade that shoots gum as players attack. This makes Chelae Magnum easier to use than other Punch type weapons. The weapon's Special, Overflowing Power, will temporarily strengthen attacks and abilities such as Life Recovery.
With the Gum Shoot ability Gum Boomerang, Flamitango will return to players after they throw it — a first in the Hammer type weapon class. This weapon can stop opponents in their tracks with the Special Echoing Scream, then summon a shark from a scroll to attack with the Gum Ninjutsu, Baiting Shark.
Picture Perfect
Photography-loving ninja can now capture screenshots of their favorite stages, free of UI. Season 14 introduces the option to hide the UI in Training Mode and while at the WNA Resort. Players can also hide the gum bottle in Room Battles, Training Mode, and the WNA Resort.
Season 14 Release Celebration Campaign
During the Loot Battle Matsuri and Burton's Research Bonus, players will receive additional bonus rewards, like extra Assist Codes and Research Points, beginning August 10.
Assets for Ninjala Season 14 are available here.
###
ABOUT NINJALA
Ninjala is a free-to-play online action game featuring a colorful cast of ninjas who battle by unlocking the secret powers of "Ninja-Gum." These young descendants of ancient ninja clans wield a variety of special items, abilities, and distinctive gum weaponry as they clash and dash across vibrant, dynamic arenas. Fly through the air and hurl binding bubbles at rivals and smack competition out of the arena using super-sized weapons–for every ninja, endless combos await. Style your shinobi by choosing from hundreds of outfits and customization items or become one with your surroundings like a true student of stealth. Ninjala is available on the Nintendo Switch™, where it has received over 10 million downloads worldwide. Visit ninjalathegame.com to learn more.
ABOUT GUNGHO ONLINE ENTERTAINMENT AMERICA
GungHo Online Entertainment America, Inc. (GOEA) is a multi-platform developer and publisher dedicated to delivering fun & unique titles like Puzzle & Dragons, Ninjala, and LET IT DIE. GOEA is the US division of GungHo Online Entertainment (GOE), whose studios include leading developers SUPERTRICK GAMES, GAME ARTS, Acquire, and Gravity. GOEA distributes games for consoles, handhelds, mobile devices, and PC. GOEA is located in Redondo Beach, CA. For more information, visit www.gunghoonline.com.
Trademarks are the property of their respective owners. Nintendo Switch is a trademark of Nintendo.

© GungHo Online Entertainment, Inc.
© Ken Wakui, KODANSHA / TOKYO REVENGERS Anime Production Committee.

MEDIA CONTACT
GUNGHO ONLINE ENTERTAINMENT AMERICA
Natsuki Nishikawa
Senior Communications Coordinator
natsuki@gunghoonline.com
TriplePoint on behalf of GOEA
gungho@triplepointpr.com
+1-415-955-8500