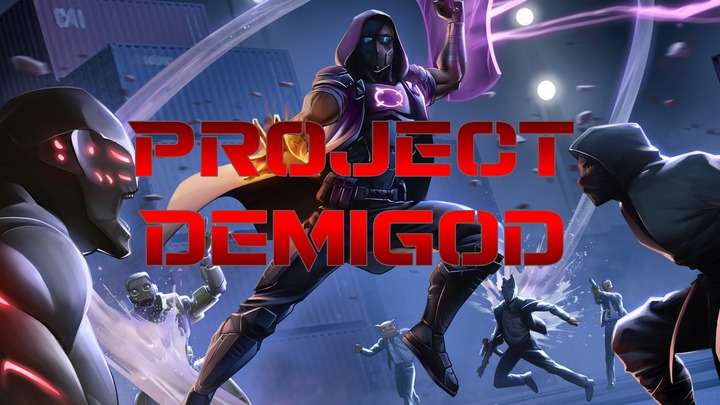 Superhero VR Combat Game from Omnifarious Studios Receives Development and Marketing Boost from Leading Publisher of VR Experiences
STOCKHOLM – August 17, 2023 – Fast Travel Games and Omnifarious Studios have struck a publishing deal for the breakout VR hit Project Demigod. Created by indie developer Cory "LvlUpHero" Robertson, Project Demigod achieved early organic success on Meta Quest App Lab and Steam Early Access, gaining recognition as a potential blockbuster. The deal involves publishing support from Fast Travel, including marketing, first-party relations, quality assurance, development strategies, and more. The game is planned for a 2024 release.
"We love seeing young VR projects come to fruition from a place of passion and talent and were immediately captivated by what Cory created," said Oskar Burman, co-founder and CEO at Fast Travel Games. "Project Demigod's viral success so far signals the promise of what it can become with the resources and firepower we can bring to bear. We look forward to fulfilling that promise and making Cory's superhero experience larger than life in VR."
Project Demigod is a physics-based, combat-heavy VR game that transforms the player into the
superhero of their dreams. Mix and match superpowers and weapons to create various power
sets – it's all about personalizing the combat style. Fly, swing, flip, shoot, blast, and smash around an open-world city, fighting physics-based ragdoll enemies of ninjas, robots, gangs, mutants, aliens, and more. This is only the beginning, with future updates bringing additional powers, enemies, environments, challenges, storylines, events, mod support, and more.
Choose from multiple power sets activated on the fly:
Strength: Use incredible strength to smash through destructibles and toss enemies into the air. Or gain the aerial advantage with Flight and Laser Vision.
Flames: Fly through the skies and throw fireballs at enemies, or switch to Explosion Mode for rapid bursts.
Web: Swing through the city, running on walls, and webbing enemies and objects.
Blaster: Fire bolts of energy, lightning, or anti-gravity.
Weapons: Utilize swords, shields, kunai, and more to provide an edge in physical combat or infuse them to unlock unique abilities.
Time Control: Run at Super Speed, Slow Time, and Rewind enemies.
Stretch: Attack from a distance with stretchy limbs, or expand them and fight with Giant Arms.
Master the Elements with Fire, Earth, and Water Powers.
Project Demigod is now available on Meta Quest and Steam Early Access. The official release is planned for 2024. Assets may be downloaded here.
To learn more about Project Demigod, join fellow Heroes on the game's Discord and Follow Fast Travel Games on X for future updates.
---
About Fast Travel Games
Fast Travel Games is a VR exclusive games developer and publisher based in Stockholm, founded by industry-leading veterans and behind critically acclaimed VR titles such as Apex Construct, The Curious Tale of the Stolen Pets, and Wraith: The Oblivion – Afterlife. Our mission is to create high-quality VR games with believable interactions, set in immersive worlds and populated with memorable characters.
About Omnifarious Studios
Omnifarious Studios is an independent studio founded by solo developer Cory "LvlUpHero" Robertson to create its first title, the superhero VR Game "Project Demigod" for Oculus Quest and Steam VR. Follow LvlUpHero on X at x.com/LvlUpHero and visit www.omnifariousstudios.com for more information.
TriplePoint for Fast Travel Games
fasttravelgames@triplepointpr.com
(US+1) 415-955-8500