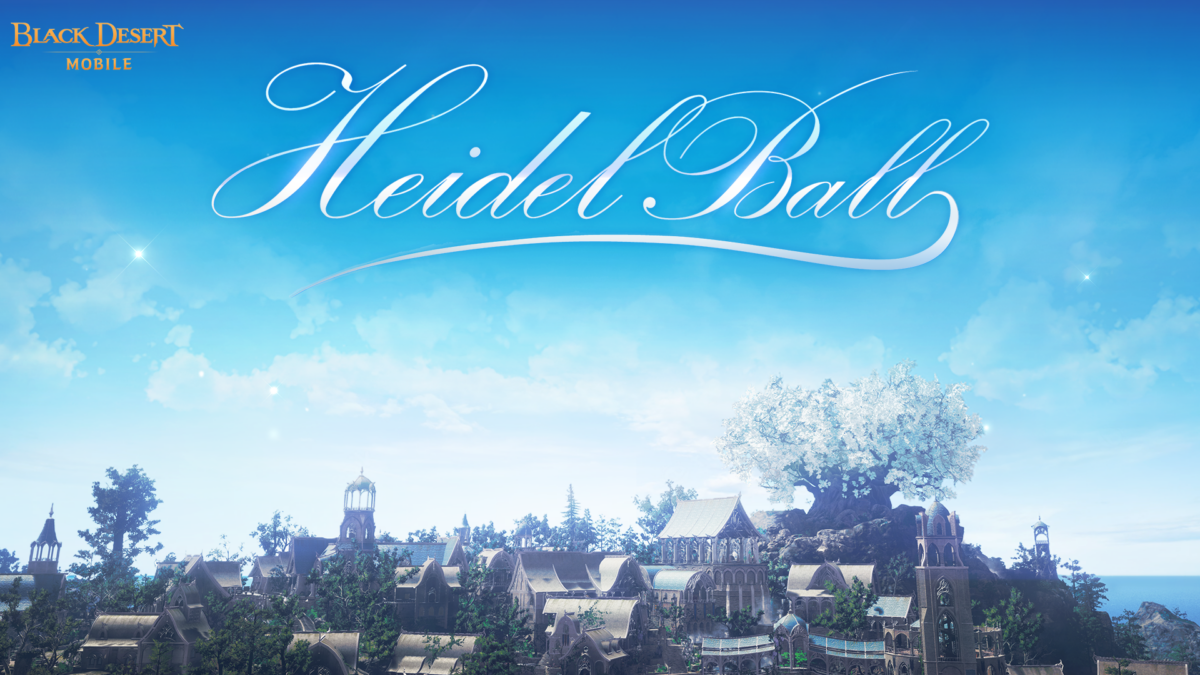 Face World Bosses in Upcoming Land of the Morning Light Expansion, Wield Death as the Awakened Woosa Class, Rapidly Level Up a New Character, and Much More
Manhattan Beach, CA — August 29, 2023 — Over the weekend at its annual Heidel Ball community event, Korean developer and publisher Pearl Abyss announced major content updates coming soon to Black Desert Mobile. The showcase revealed the Land of the Morning Light expansion will come to mobile in September, with the "Choryeong" Awakened Woosa class coming Tuesday, September 26. The company also announced Season Characters, which are being introduced into the game today, along with additional exciting updates.
LAND OF THE MORNING LIGHT COMING TO BLACK DESERT MOBILE
Coming in September, Land of the Morning Light is Black Desert Mobile's biggest expansion to date. The critically-acclaimed content introduces a vast region inspired by the Joseon Dynasty, Korea's last dynastic kingdom. Players can take on storybook-like quests based on traditional Korean folklore, explore breathtaking landscapes, and battle fearsome world bosses. The expansion is open to both returning and new players, who can choose Land of the Morning Light as a starting region.
NEW CLASS CHORYEONG ARRIVES SEPTEMBER 26
Become an angel of death when Choryeong joins Black Desert Mobile on Tuesday, September 26. Choryeong is the awakened form of Woosa, the deadly Do-wielder hailing from the Land of the Morning Light. Choryeong attacks foes with melee and mid-range abilities and can summon flowers of death to strategically block enemies and unleash explosive damage.
SEASON CHARACTERS NOW AVAILABLE
Launching today, Season Characters offer rapid growth for new and returning Adventurers. Season Characters earn contribution points more quickly than a regular character and can unlock exclusive rewards through Season Pass quests. Complete all quests and level up the exclusive Tuvala Gear pieces to unlock Chaos Gear and Chaos Accessories. Adventurers can only create one Season Character per Family until the server maintenance on Tuesday, September 19.
MORE QUALITY-OF-LIFE UPDATES
Pearl Abyss also announced the following improvements to Black Desert Mobile coming Tuesday, September 12:
Simplified Quests: Adventurers can earn daily rewards by completing one Black Spirit Quest and Guild Quest per day, compared to the three Black Spirit Quests and three Guild Quests previously required for the same amount of rewards.
Holy Vial Savings: Entering the Hadum and Chaos regions will be easier than ever, as the Holy Vial of Light requirement will be removed for Tier 1 buffs and reduced for Tier 2 and Tier 3 buffs.
Better Boss Rush: Boss Rush will be improved by giving alternate characters from a player's Family the chance to enter these missions for a set number of times.
Character Copy: Players can now share contribution points gained from gear or leveling up with an alternate character via the "Character Copy" feature.
For more information on Black Desert Mobile, please visit the official website. To stay up to date with the latest happenings in Black Desert, follow the game on Facebook, Twitter and YouTube.
---
ABOUT BLACK DESERT IP
The Black Desert IP is Pearl Abyss' open-world action MMORPG franchise with cutting-edge visuals and skill-based combat that redefines the genre. With the most developed character customization system of any game currently on the market, users can break out of the norm and make unique characters that truly represent themselves. Its intuitive controls, beautifully designed world, and extensive lore will excite both newcomers and veterans of MMO games and action RPGs. Pearl Abyss is currently servicing the Black Desert IP, which has gained 50 million players across the world on PC, mobile, and console.   
ABOUT PEARL ABYSS
Established in 2010, Pearl Abyss is a leading developer in the game industry with its renowned MMORPG franchise Black Desert, which is available on PC, mobile, and console. All of Pearl Abyss' games are built on the company's proprietary engine and are renowned for cutting-edge graphics. Pearl Abyss is currently developing Crimson Desert, DokeV, and PLAN 8 using its next-generation game engine and is poised to grow its overseas market. More information about Pearl Abyss is available at: www.pearlabyss.com.
###
MEDIA CONTACTS
TriplePoint on behalf of Pearl Abyss
pearlabyss@triplepointpr.com
Douglass Perry
Head of Public Relations, Pearl Abyss America
douglass.perry@pearlabyss.com