Join Dragonheir's Otherworld Horn event in the special Dragonheir Pre Gift App available on mobile and PC now for the chance to win epic hero summons to take into your adventure after launch
Los Angeles, August 31st – International publisher and developer Nuverse and SGRA Studio announced today that their upcoming multiversal RPG Dragonheir: Silent Gods will launch on Windows, Mac and mobile devices on September 19th 2023. The latest game from the publisher of the smash hit success MARVEL SNAP, Dragonheir: Silent Gods is a high fantasy RPG set in a magical new world. Players can pre register now for access to the Otherworld Horn Event and a chance to win a special summoning power. For more details visit the official website.
High Fantasy Open World Strategy RPG
The latest game from the publisher of the smash hit success MARVEL SNAP, Dragonheir: Silent Gods is a high fantasy RPG that gives players the chance to explore the magical world of Adenthia and an array of other dimensions in search of an ancient power that can defeat a draconic evil. Players can choose between four classes (warrior, thief, performer, scholar) and customise their character's looks and attributes, such as strength or dexterity, to shape their adventure.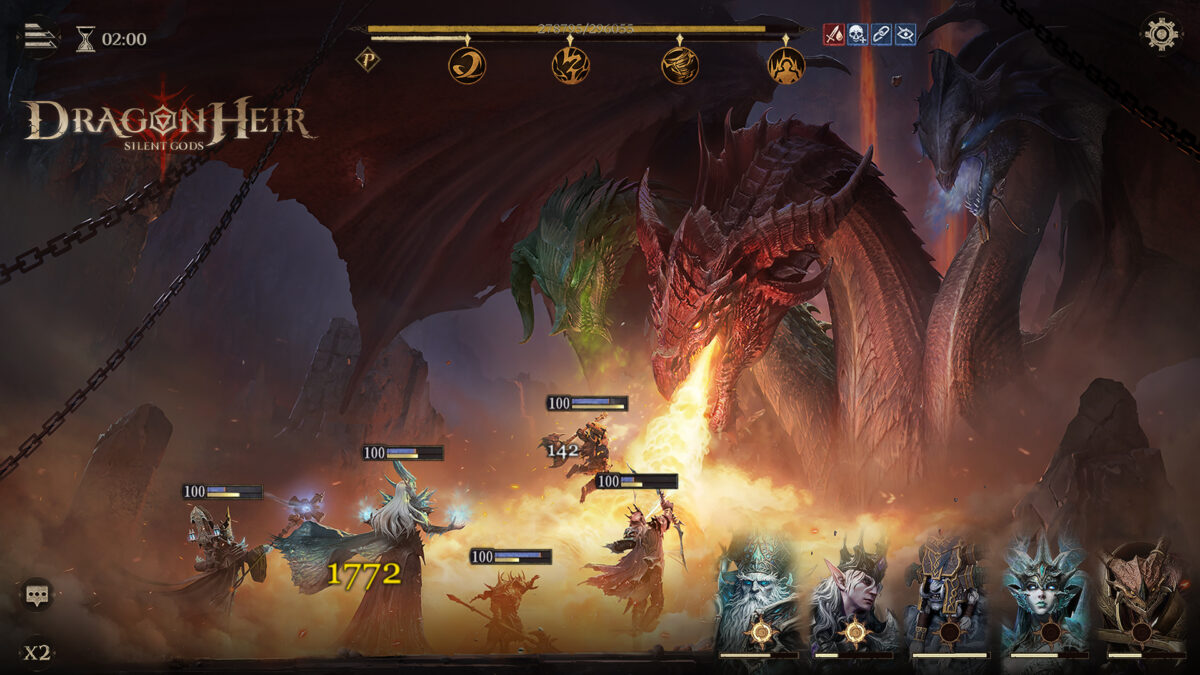 The multiversal open world RPG will launch with over 200 heroes to enlist and recruit, each with unique abilities and traits that will assist players on their journey. Players can also engage in cooperative PvE mode and team up with other adventurers to defeat challenging opponents, utilising chess-like strategic combat and dice rolls that will influence a players' adventure across the many explorable realms.
Pre-Register to Acquire Hero Summons
Players keen to jump-start their Dragonheir: Silent Gods adventure can now download the Dragonheir Pre-Gift App on Android, iOS and Web here to take part in the special pre-launch Otherworld Horn Event. Players participating in the event can win free summons that will carry over into both the open beta and the game after launch by signing in, sharing the event on their socials or inviting friends.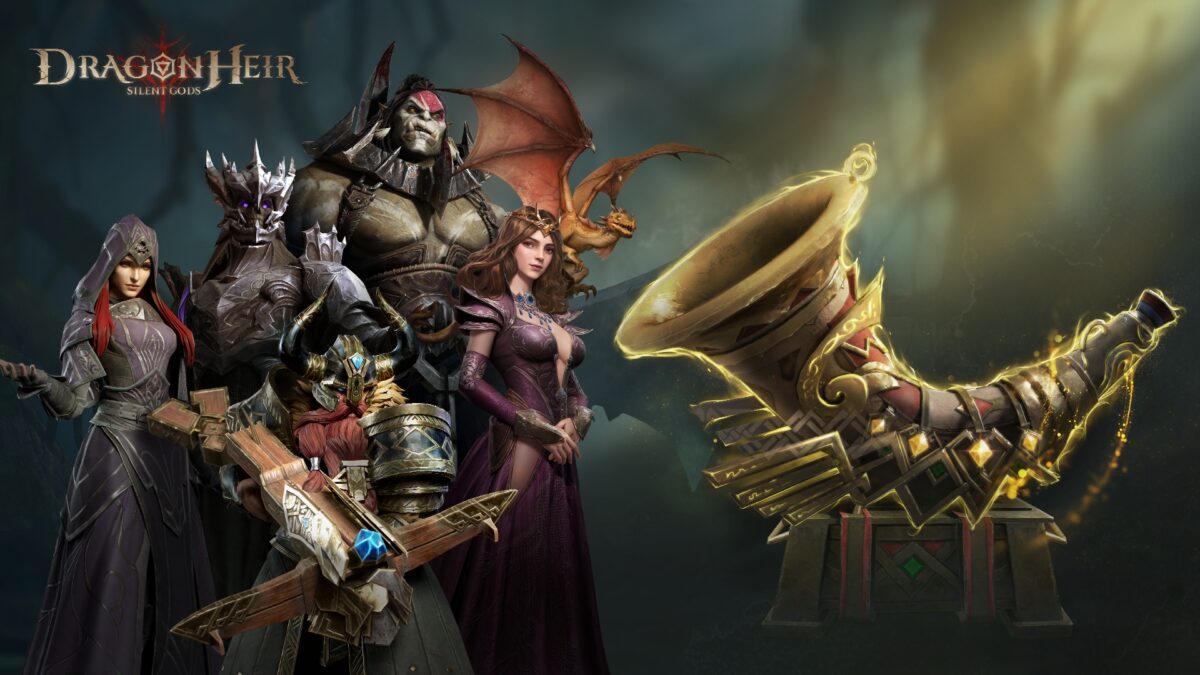 There will even be the chance to summon one of the legendary heroes to join players' party ranks! From the chance to claim Sutha, the fearsome orc warrior on a quest to honour her fallen brother, to Ripekas the ethereal frost troll with a notorious reputation or Felicity, a 13 year old wiser than her years with mysterious magical prowess, the Otherworld Horn event is not to be missed.
Spokesman at SGRA Studio said, "Our goal with Dragonheir: Silent Gods has always been to create an accessible, cross platform experience that appeals to both core fantasy enthusiasts and new audiences looking to embark on their first quest. The fantasy genre has exploded over the last few years and we're excited to bring an entirely new experience and universe to life for players across the world.We're really excited for everyone to step foot into Adenthia and the multiversal world of Dragonheir: Silent Gods on September 19th 2023!"
Available on Multiple Platforms in 13 Languages
Dragonheir: Silent Gods will release on September 19th 2023 on PC, iOS and Android. The game will be available in 13 different languages on launch. For more information, visit the game's official website here or follow Dragonheir: Silent Gods on Discord, Facebook and YouTube.
---
About Dragonheir: Silent Gods
Dragonheir: Silent Gods is a multiverse adventure RPG teeming with high fantasy worlds to explore and stories to tell. Developed by SGRA Studio, Dragonheir: Silent Gods utilises classical tropes such as dice rolls, adventure parties, and a plethora of non-linear, open-world exploration full of quests, boss fights and adventures. 
About SGRA Studio
SGRA Studio is a brand-new development studio based in Shanghai, China that consists of industry veterans with experience working on games such as Pokémon UNITE, Arena of Valor and Monster Hunter. SGRA aims to develop breathtaking worlds for players to explore and interact with, and create unique high-fantasy adventures. Their debut title, Dragonheir: Silent Gods, is a multiversal RPG set to release in 2023 on mobile and PC.
About Nuverse
Nuverse is a game development and publishing company for players and developers around the world. They are dedicated to serving gamers worldwide by offering top-tier titles, building a global community, and providing fun and inspiring experiences for every player.