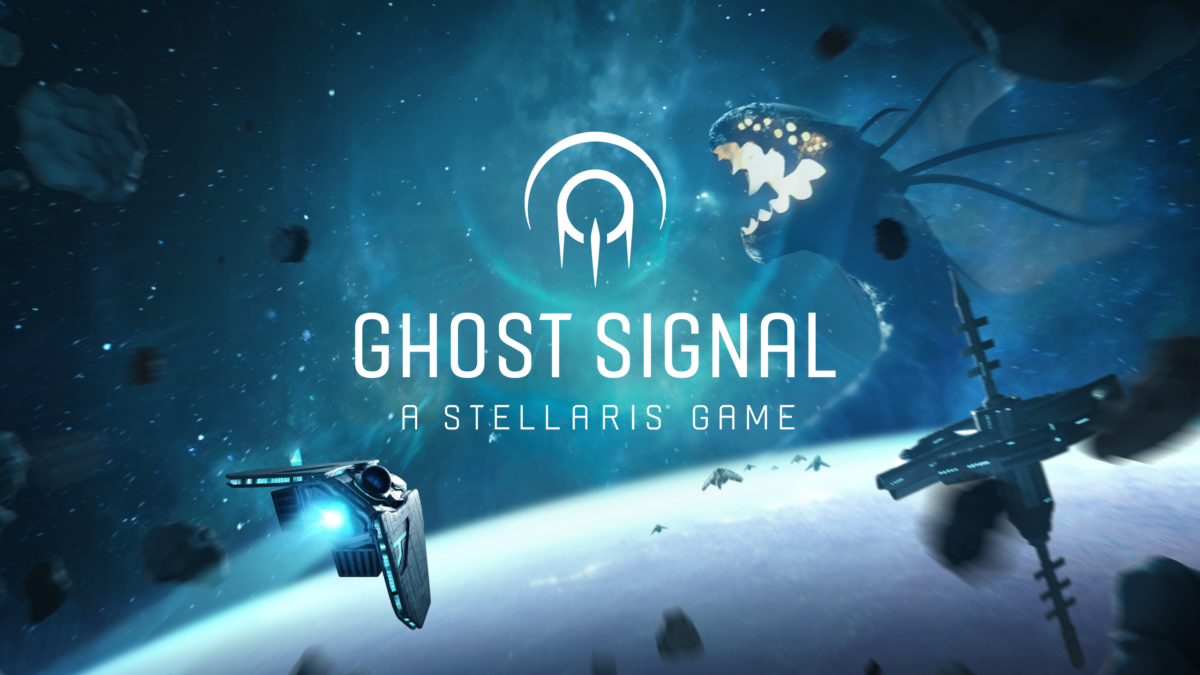 Fast Travel Games' celebrated Stellaris spin-off launches on new platforms on October 5, free demo coming to PS VR2
STOCKHOLM – September 18, 2023 –  Fast Travel Games today announced Ghost Signal: A Stellaris Game, the tactical VR action roguelite, is coming to PlayStation® VR2 (PS VR2) and PC VR via SteamVR on October 5, 2023 for $19.99. A free demo for the PS VR2 version will also launch on the same date. First launched on Meta Quest platforms, Ghost Signal is one of Fast Travel's highest-rated releases. Now PS VR2 and PC VR users can dive into the visceral, strategic action of the Stellaris universe in VR. 
Wishlist Ghost Signal now on the PlayStation Store and Steam. See the game in action in the most recent trailer: https://youtu.be/wgTyVO23r1I
Ghost Signal on PS VR2 and SteamVR enhances the player experience with the following features:
Improved Visuals: Higher resolution textures, improved lighting and upgraded anti-aliasing provide a richer, more immersive experience.
All Content Updates Included: Two extra ships and a Relaxed difficulty mode bring more variety to the experience.
Quality of Life Updates: Autosaving allows players to pick up from where they left off whenever they want.
PlayStation Trophy Support: Take on challenges and earn Trophies to prove your strategic superiority.
In Ghost Signal, players pilot their ship from a third-person perspective and lead it into battle against enemy armadas. In the narrative campaign, they'll chart a path through deep space, bartering with alien merchants, unlocking new upgrades and attacks, and taking on gigantic bosses. Each run of the galactic gauntlet will be different, but players can spend resources between lives to permanently improve their craft, push further into the unknown and improve their ranking on global leaderboards.
Download the media kit here.To learn more about Ghost Signal: A Stellaris Game, visit the official website, follow @GhostSignalVR on all major social media platforms.
---
About Fast Travel Games
Fast Travel Games is a VR exclusive games developer and publisher based in Stockholm, founded by industry-leading veterans and behind critically acclaimed VR titles such as Apex Construct, The Curious Tale of the Stolen Pets, and Wraith: The Oblivion – Afterlife. Our mission is to create high-quality VR games with believable interactions, set in immersive worlds and populated with memorable characters.
For Fast Travel Games Press Enquiries
Jamie Feltham, Global Communications Manager