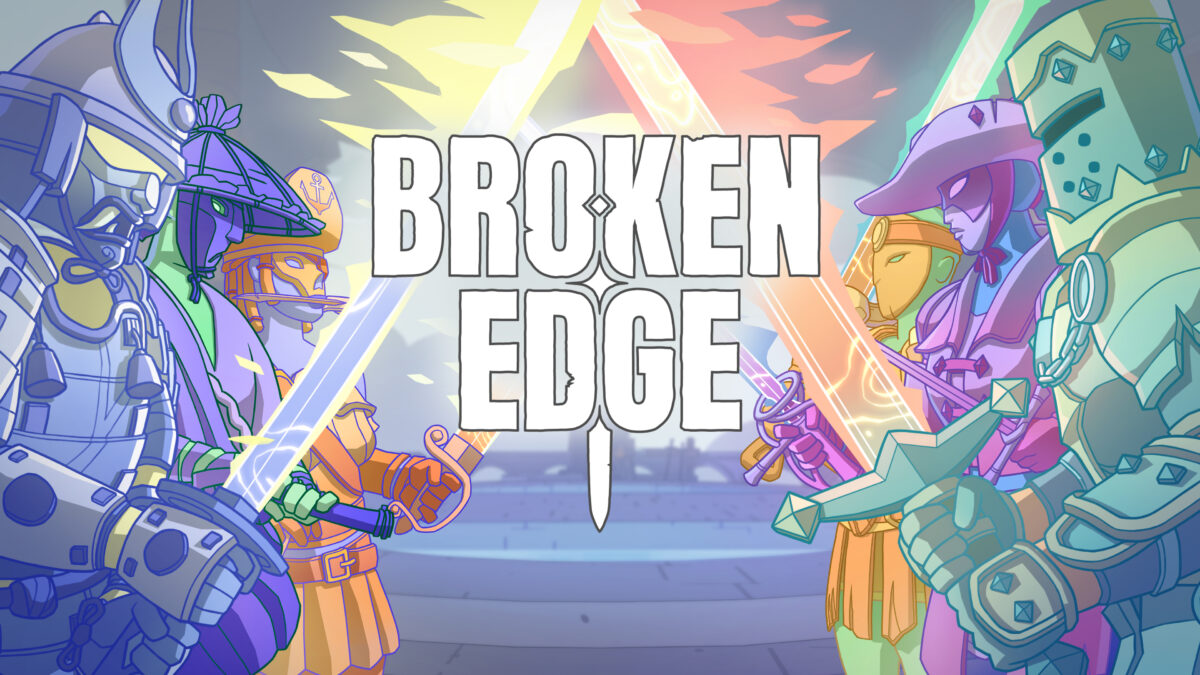 Slash into Fast Travel Games and TREBUCHET's action title for $14.99
STOCKHOLM – September 19, 2023 – Fast Travel Games and developer TREBUCHET today launched Broken Edge, the multiplayer VR sword fighting game, for PlayStation® VR2 (PS VR2). Fast Travel Games and TREBUCHET also deployed the latest free update introducing the Ronin samurai to the game's lineup of iconic duelers. Purchase Broken Edge now on the PlayStation Store for $14.99.
Check out the Ronin in action in the latest trailer: https://youtu.be/OrjuGfd_pCE?si=jWeMWpbYSBocuhpN
Broken Edge on PS VR2 enhances the player's virtual sword-fighting experience with the following platform features:
Adaptive Triggers: Experience realistic resistance when gripping the hilt or unsheathing the blade.
Haptic Feedback: Feel the impact of every swing, clash, and connected hit.
Eye-Tracking: Menu selection is more intuitive than ever, letting you control the UI with a glance.
New Fighter: Once a respected Samurai, a masterless warrior, unbound and untamed – meet the Ronin!
PlayStation Trophies: Earn rewards for mastering the art of the sword and defeating opponents.
In Broken Edge, players embody one of nine fighters and challenge opponents to thrilling duels in eye-popping, dream-like landscapes. Players can utilize diverse melee weapons, distinctive martial art playstyles, and state-of-the-art fencing mechanics to beat the opposition. Those who conquer their adversaries and emerge victorious will earn a coveted place on the worldwide leaderboard.
To learn more about Broken Edge, visit the official website, follow @BrokenEdgeVR on all major social media platforms, and join fellow fighters on the game's Discord.
---
About Fast Travel Games
Fast Travel Games is a VR exclusive games developer and publisher based in Stockholm, founded by industry-leading veterans and behind critically acclaimed VR titles such as Apex Construct, The Curious Tale of the Stolen Pets, and Wraith: The Oblivion – Afterlife. Our mission is to create high-quality VR games with believable interactions, set in immersive worlds and populated with memorable characters.
About TREBUCHET
TREBUCHET is a studio founded in Montreal in 2017 with a focus on crafting innovative VR games. Our first game, Prison Boss VR, is an award-winning game available on all VR platforms. Started straight out of university, the studio rapidly became a full-fledged company working on multiple projects, but the mission stays the same: making fun games with a cool team.
TriplePoint for Fast Travel Games
fasttravelgames@triplepointpr.com
(US+1) 415-955-8500