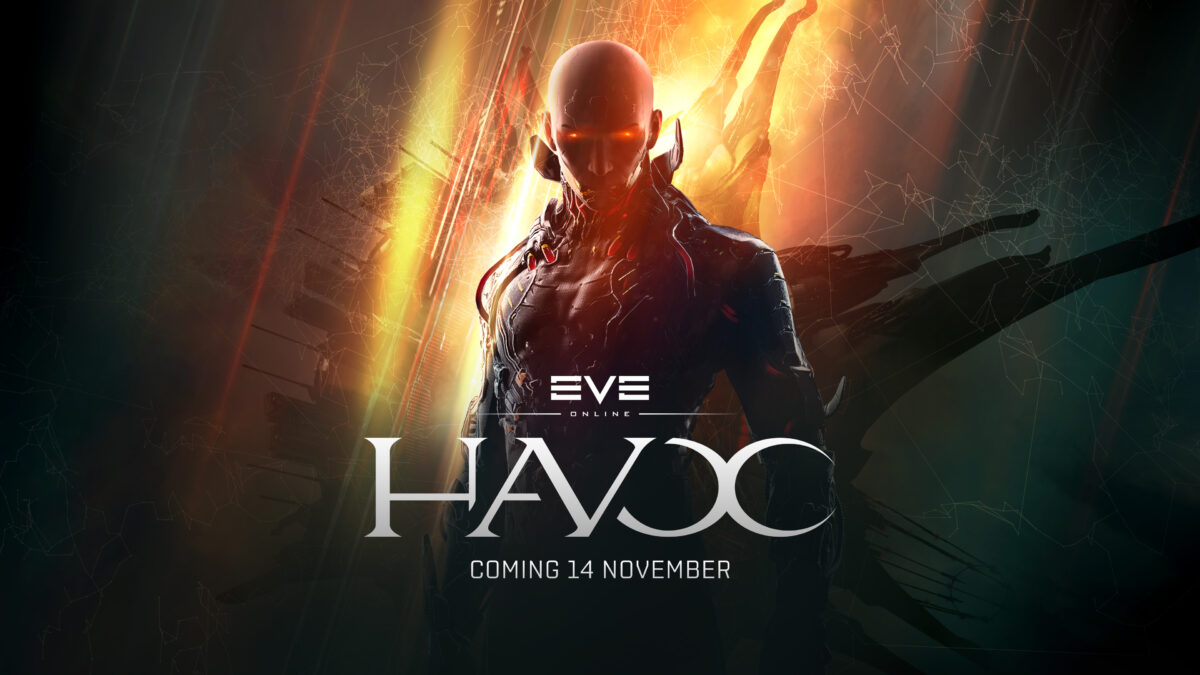 Align with pirates to bring chaos to the frontlines of space, explore a mysterious new system, and fight for your survival across the planets of New Eden
REYKJAVIK, Iceland – September 22, 2023 – Today, CCP Games revealed a wealth of new content, features and experiences for renowned sci-fi spacefaring MMO EVE Online, designed to deepen its virtual world and give players a human-scale window into the conflict that fuels the interstellar war machine of New Eden.
Announced live on stage at EVE Fanfest 2023, Havoc – the new expansion for EVE Online – will charge Capsuleers with bringing chaos to the frontlines of New Eden when it launches on November 14, 2023. In EVE Online: Havoc, the ruthless Angel Cartel and Guristas pirate factions will be recruiting Capsuleers to spread corruption on the frontlines by carrying out insurgencies aimed at disrupting the power struggle of the major empires locked in conflict across New Eden. These pirate factions have established a foothold in a new system, Zarzakh, which is operated and controlled by the Deathless, a new mysterious harbinger of chaos.
Players will need to make a choice: where do their allegiances lie? Will they defend tradition or wreak havoc in the warzone? By enlisting with pirate factions and corrupting star systems in insurgency zones, players will be rewarded and unlock access to special faction-aligned storefronts. Alternatively, those who seek to protect the empires will be able to engage in anti-pirate activity, stemming the flow of corruption and suppressing pirate efforts.
Watch the epic trailer for EVE Online: Havoc here: https://youtu.be/foz5YeLTe3M
As part of Havoc, Corporation Projects are being substantially reworked and improved. Corporation Leaders will have more ways to streamline management and reward members for their efforts via new functionality, a new Corporation Project Manager role, and new project types covering a wider range of activities.
With formidable new ships – including the Angel Titan and new factional Battlecruisers and Destroyers – new customization options, enhancements that improve the experience for new players, and a series of quality-of-life updates, EVE Online: Havoc gives you more tools to play with in the ultimate sci-fi sandbox MMO experience.
EVE Online players will also benefit from CCP Games' newly announced Carbon Engine, which promises a number of robust technical and graphical improvements coming to EVE Online in the near future.
In a surprise announcement, CCP Games also presented a first look at EVE Vanguard, an upcoming multiplayer FPS module for EVE Online being developed using Unreal Engine 5. In this dynamic and evolving shooter, players will take on the role of the Vanguard, a new generation of war clones fighting for their survival and to free their consciousness as they undertake hazardous contracts on the planets of New Eden.
In squads or solo, players will deploy onto the surface of planets wracked with turmoil and littered with opportunity. To advance their clone, suit and equipment, players will need to complete missions, acquire resources and engage in tactical combat with rival Vanguard squads as well as hostile forces, each with their own agenda. EVE Vanguard will be connected to EVE Online from day one, starting with Vanguard players being able to impact EVE Online through Frontline Corruption. Over time, new gameplay, content and interoperability with EVE Online will be added, deepening the immersion for players and the living universe of New Eden.
The EVE community will not have long to wait for their first hands-on with EVE Vanguard and to help shape how its development evolves, as EVE Online Omega players will have the opportunity to access First Strike, a publicly playable mass test, in December this year. Players will be able to drop into EVE Vanguard's gameplay experience directly from the EVE Online launcher on PC. To register and learn more, visit https://vanguard.eveonline.com.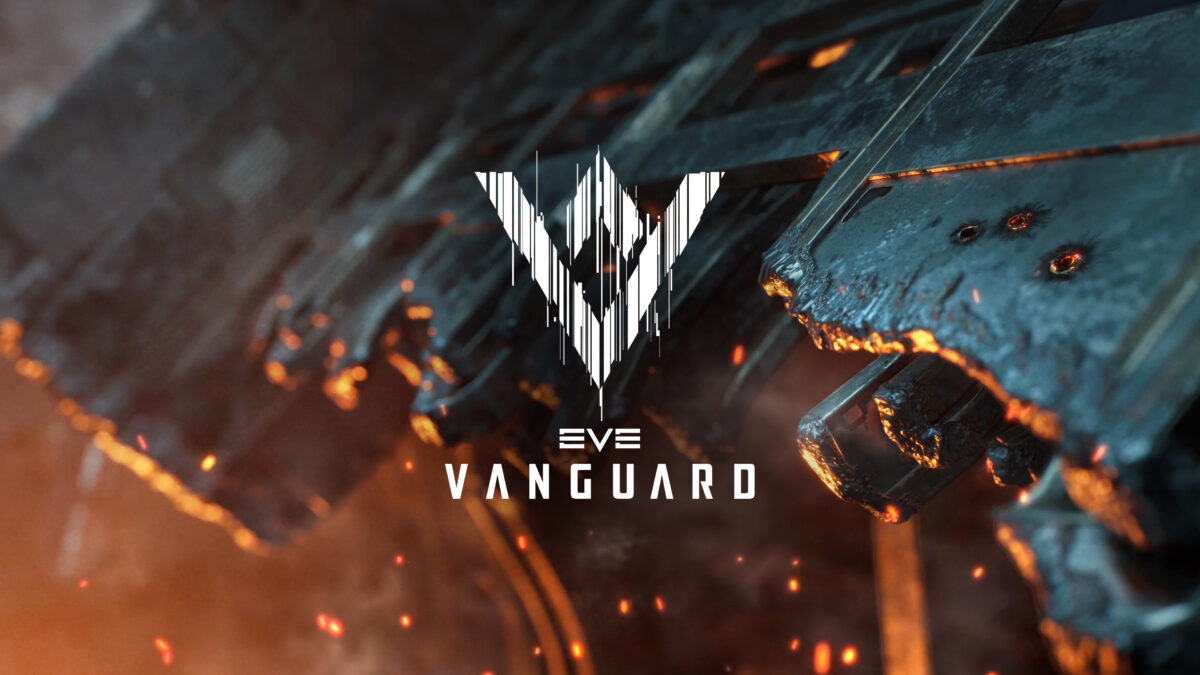 "Player impact is key to the third decade of EVE Online. We want players to see and feel the weight of their contributions in New Eden and have their voices heard" said Bergur Finnbogason, EVE Online's Creative Director. "With EVE Online: Havoc we are offering them new choices and new struggles that question their very identity in New Eden. Will they spread corruption, or uphold tradition? Will they seek personal gain, or commit to their version of 'the greater good'? And of course, we will be watching to see who is the first to build the magnificent Angel Titan!"
"Building games with a passionate community is how we do our best work," said Hilmar Veigar Pétursson, CEO of CCP Games. "As we continue to expand and deepen our universe together into the EVE Universe's third decade with interconnected experiences, it is with great joy and excitement that we reveal EVE Vanguard. Heading into 2024, there will be multiple opportunities for players to experience and give feedback on our efforts. Together, we are fulfilling the ultimate sci-fi experience across two interconnected worlds: as it is above, so it is below."
Further information on today's news can be found in this blog post.
EVE Online can be downloaded for free by visiting www.eveonline.com. Fans can also watch the online premiere of The Escapists' "The Making of EVE Online", a deep-dive documentary into the fascinating and ground-breaking development process that shaped the industry-defining sandbox MMO, now available on YouTube.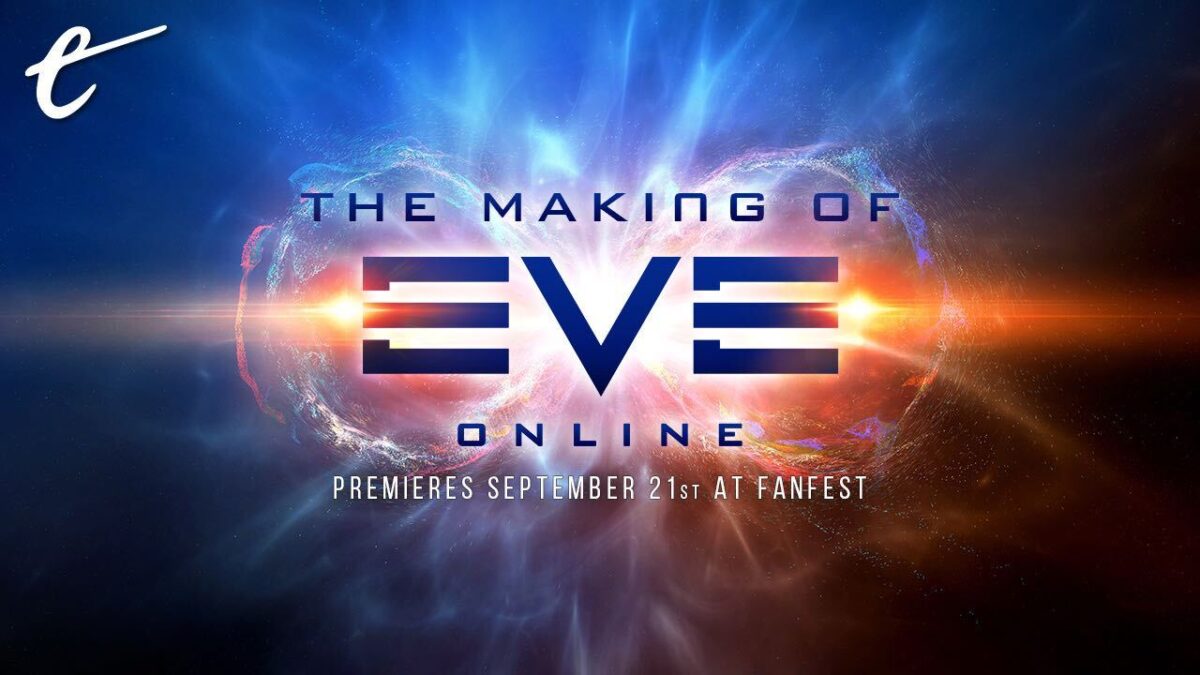 For all the latest information about the game, please visit EVE News. Assets can be found on the press kit here.
---
About EVE Online®
EVE Online (PC/Mac) is a compelling, community-driven sci-fi MMO game where players can build and pilot a wide variety of spaceships, traversing vast solar systems for free and choosing their own path from countless options, experiencing space exploration, immense PvP and PvE battles, mining, industry and a sophisticated player economy in an ever-expanding sandbox. EVE is a captivating game in which hundreds of thousands of players compete for riches, power, glory, and adventure, forging their own destinies in a single thriving universe.
Website | Press Kit | Bluesky | Twitter | Facebook | Instagram | YouTube | Twitch
About CCP
CCP is a leading independent game developer that has been praised for its artistry, technology and game design that facilitates emergent behavior, empowering players with compelling means of self-expression. Founded in 1997 on the principle of pushing the envelope and breaking new ground on all levels, CCP is on a mission to create virtual worlds more meaningful than real life. With the launch of EVE Online in May 2003, CCP established itself as a pioneer of cutting-edge massively multiplayer games, winning numerous awards and receiving critical acclaim worldwide. CCP is headquartered in Reykjavik, Iceland, and has additional studios in London and Shanghai.
Website | Press Kit | Twitter | Facebook | Instagram | YouTube| LinkedIn
Media Contact
Journalists seeking information about CCP or its products, looking to arrange interviews or needing further assets should contact media@ccpgames.com.