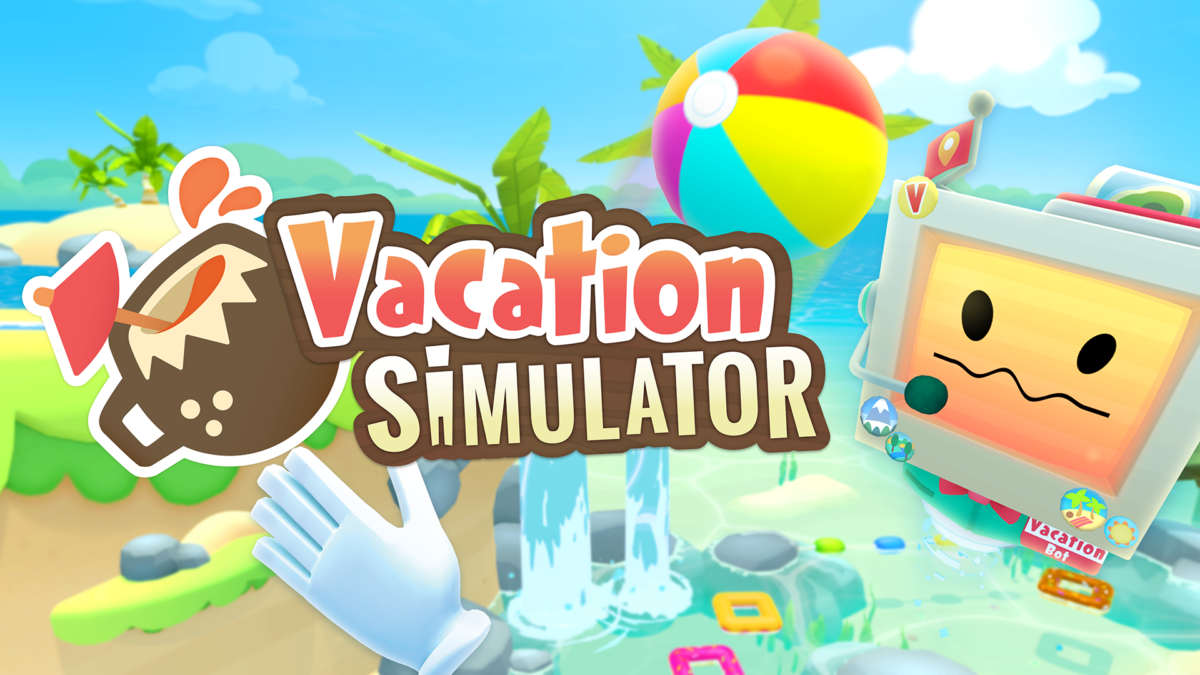 Vacation Simulator and Cosmonious High receive visual updates for Meta Quest 3
AUSTIN, TEXAS – November 16, 2023 – Today, Owlchemy Labs announced that their VR comedy adventure, Vacation Simulator, has sold over one million copies. In addition to the sales milestone, Owlchemy Labs has announced visual updates for Vacation Simulator and Cosmonious High on the Meta Quest 3 platform.
Vacation Simulator, the successor to the critically acclaimed Job Simulator, has captivated audiences with its playful and immersive gameplay. The game invites players to explore idyllic virtual destinations while engaging in humorous and entertaining activities that make it a standout title in the VR scene. Vacation Simulator joins Job Simulator as a platinum selling title with over 1M units sold, with the first title reaching this milestone in 2020.
"Vacation Simulator's success makes Owlchemy the first studio to have multiple platinum VR exclusive titles," said Andrew Eiche, CEOwl at Owlchemy Labs. "This is a monumental achievement for VR, showcasing the medium's growth and sustainability for game developers. The success of our Simulator titles empower Owlchemy Labs to push the boundaries of VR and develop our hand-tracking technologies to drive the industry towards a mainstream revolution."
To commemorate this milestone and continue their commitment to creating and improving more immersive experiences, Owlchemy Labs is launching updates to Vacation Simulator and Cosmonious High for Meta Quest 3 owners today:
Vacation Simulator players can now experience a more immersive environment with real-time shadows, creating a world that feels more natural.
Cosmonious High students also experience real-time shadows as well as an increased frame rate of 90fps, bringing the game's vibrant, colorful world to life.
Players can experience these performance upgrades now, by updating both titles in their libraries in the Meta Quest Store.
Keep an eye on the Owlchemy Labs blog here for information on any upcoming sales this holiday season.
You can find assets showing Vacation Simulator's visual updates here.
The master press kit for Vacation Simulator is here and Cosmonious High is here.
###
About Owlchemy Labs
Founded in 2010 and acquired by Google in 2017, Owlchemy Labs is an XR studio with a passion for polished, playful, and innovative VR games and experiences. Owlchemy's titles include the award-winning, multi-platinum VR launch title "Job Simulator", the Emmy-nominated "Rick and Morty: Virtual Rick-ality", the top ten VR title "Vacation Simulator" and their newest VR title "Cosmonious High". With the mission of making VR for everyone, Owlchemy focuses on creating absurdly funny games and experiences in their signature style with ground-breaking accessibility that welcomes all players. Owlchemy continues to share its pioneering experiments and VR best practices through blog posts, white papers, and talks around the globe.
More information about Owlchemy Labs can be found at https://owlchemylabs.com.
Media Contact
TriplePoint on Behalf of Owlchemy Labs
owlchemy@triplepointpr.com