Beintoo's Growing Platform Delivers 14 Tangible Benefits to Mobile Game and App Users each Second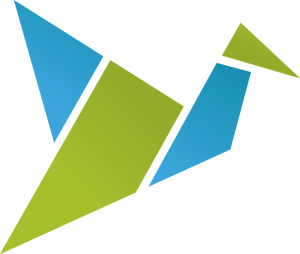 SAN FRANCISCO – April 3, 2012 – Beintoo, the innovative company behind the leading loyalty rewards and user engagement platform for mobile games and apps, announced today at the ad:tech conference the addition of games developer Gamelion to the Beintoo publisher network. Gamelion joins a wide range of game and app developers that have integrated with the Beintoo platform.
The company has also released for the first time information on the size of its network. Beintoo's publishing network reaches 80 million devices worldwide. With 1.2 million rewardable events delivered to mobile device users per day, representing a rate of 14 tangible benefits handed out to users every second, the Beintoo nework is the largest mobile rewards and user engagement platform in the industry and continues to grow.
"Creative developers like Gamelion are using the Beintoo platform to make their games more engaging and players are reaping real-life rewards," said Antonio Tomarchio, CEO of Beintoo. "We are excited to have Gamelion on board and to help further engage and reward users of their games."
Gamelion, a creative studio specializing in the creation of engaging casual games, now features Beintoo's reward system on a variety of titles, including the popular I Must Run Reloaded. Using Beintoo's platform, players of Gamelion games can now earn tangible benefits as they spend time in the game, unlock achievements, and more.
Those interested in learning more about mobile user engagement and its benefits for both mobile publishers and advertisers are encouraged to attend Beintoo's panel session at ad:tech: "The Rising of G-Economy – When Gaming Meets the Real World". Taking place on Wednesday April 4 at 10:15 am, more information can be found at na.ad-tech.com/sf/sessions/sp5.
To learn more about Beintoo, visit www.beintoo.com.
A press kit with logos and screenshots is available at static.beintoo.com/press/BeintooStarterKit.zip.
About Beintoo
Beintoo is a mobile gamification platform provider that powers a highly effective rewards system. The platform offers a marketplace to game and app developers with real life rewards sponsored by advertisers of national brands and local retailers, in US, Europe and now China. Via Beintoo's reward engine, mobile developers can attain deeper user engagement and higher retention with lower costs for targeted user acquisition, while advertisers can maximize the efficiency of their ad campaigns to reach conversion rates that are high above average. In Beintoo's "G-economy", it's a win-win-win world for every one in the ecosystem.
Official Website | Facebook | @Beintoo
About Gamelion
Located in Sunnyvale, California, Gamelion is a creative studio focusing on casual games for all digital distribution gaming platforms, committed to creating success for its world leading customers. Since 2002 Gamelion has created engaging entertainment products for leading game publishers, media houses and handset manufacturers. The team creates entertainment with high production values and has a track record of delivering critically acclaimed titles based on well-known corner franchises of the global gaming industry.
Copyright© 2002-2012 Gamelion. All Rights Reserved. Apple, the Apple logo, iPhone, and iPod are registered trademarks of Apple Inc. in the U.S. and/or other countries. Other trademarks and registered trademarks may be the property of their respective owners.
---
Media Contact
Andrew Karl, TriplePoint
akarl@triplepointpr.com
(203) 314 6255