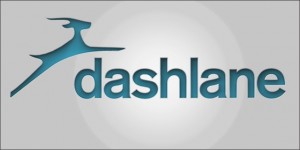 Proprietary Technology Set To Unlock Mobile Shopping At Scale
"Welcome to life in the Dashlane"
NEW YORK – July 24, 2012 – Dashlane, a New York-based tech start-up, today unveiled an advanced, game-changing release to their iOS app. Since their public launch in mid-April, Dashlane has been the first product to offer lightning-fast checkouts, logins, and form-filling across the Internet, with no custom builds or integration required. With today's iOS release, the technology, based off real-time super-intelligent semantic analysis of any webpage, is extended to the mobile web. Now users can have this same frictionless transactional and navigational experience on their iOS devices.
Users can add, edit and access personal data wherever and whenever they need it, and shop through an integrated browser — all on their iPhones. Up until now, 90% of mobile shopping carts are abandoned, because the small screen and keyboard-less experience makes it too difficult and slow to buy on mobile. Dashlane aims to change all that: In under a minute, a user can buy a product from any e-commerce store on the mobile web, even if the user has never previously visited that site.
Dashlane securely stores all kinds of personal data that are required to transact and navigate online –everything from passwords to IDs to payment and contact info– enabling users to instantly complete login and checkout forms. User privacy and security is Dashlane's first priority. All personal data is locally-encrypted and saved under one master password that is only known to the user; not even Dashlane has access to it.
"It is estimated that one billion people will own smartphones by 2016, and one third of all cell phone users already own one, yet many are wary to use it for shopping purposes because of security fears and the poor user interface of many mobile stores," says Emmanuel Schalit, CEO of Dashlane. "With this new update, Dashlane removes the hurdles of mobile shopping, allowing for easy, fast, and safe mobile transactions universally across the mobile web."
With this release, Dashlane also introduces Dashlane Premium, an upgraded version of its free service. Users can purchase Dashlane Premium for $4.99 a month or $39.99 a year. Users who choose to forgo the paid model can also access premium features by referring friends to Dashlane, and by racking up points as they use Dashlane to simplify their lives.
Also included in this release is support for Internet Explorer on PCs. Dashlane has supported integration with Chrome, Safari, and Firefox on both Macs and PCs since its public release.
Dashlane simplifies online activities that require users to type repetitive information such as addresses and credit card data. Stop waiting in line to shop online and jump into the Dashlane.
Download the free app here: http://itunes.apple.com/us/app/dashlane/id517914548?mt=8
About Dashlane
With offices in New York City and Paris, France, Dashlane is a consumer Internet startup that helps web users do more online. Akin to an express-lane for the Internet, Dashlane is for people who don't want to settle for the mundane, who want to take charge of their time, and who value technology that makes their experiences online better and more rewarding. Life in the Dashlane means being ushered through the front door of
 any website, on any browser and every device. It means buying stuff online without having to type in billing, shipping, or payment info. It means being safer, because all your passwords and private info is encrypted only you have the key to unlock it. It means less complexity and more simplicity on every device you own. Welcome to life in the Dashlane.
For more information, please visit www.dashlane.com.
Official Website | Facebook | @Dashlane
---
Media Contact
Joe Ziemer
TriplePoint for Dashlane
joe@triplepointpr.com
---
Assets
Check out the instruction video here.