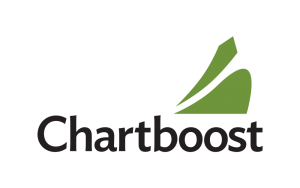 Key Partners GREE, Booyah, Kabam and Crowdstar Kiosks Now Available to Game Developers
SAN FRANCISCO – August 28, 2012 – Chartboost (www.chartboost.com)—the platform for game developers to reach more gamers and make more money without the need of a traditional ad network—today announced the launch of its expanded Kiosk program. Chartboost's Kiosks enable any game developer to increase revenue by engaging with major mobile game companies GREE, Booyah, Kabam and Crowdstar.
"After launching the first iteration of our Kiosk program with Pocket Gems in March and TinyCo in July, we are thrilled to expand the program with four new partners," said Maria Alegre, CEO, Chartboost. "These Kiosks give mobile game developers an easy way to generate significant revenue by advertising other hit mobile games from developers who, between now and the holiday season, will have multiple million dollar advertising budgets."
These Kiosks represent some of the best platforms for mobile game developers to radically grow their revenue and also present opportunities to build strategic relationships with top mobile game companies. Each partner studio is offering developers unique deals through their Kiosks:
Crowdstar: Offering a total of one million dollars in total payments, up to $50,000 for each of the top 20 developers based on number of installs driven to all Crowdstar games.
Kabam: Developers can earn up to $30,000 by promoting Kabam games.
GREE: Offering a CPI range of $1.25 to $3.50, depending on the platform, device, and game. 
Booyah: With apps delivering more than $10 CPMs in August, Booyah will offer up to $2 CPIs for No Zombies Allowed and MyTown2.
Chartboost has the first and only Direct Deals Marketplace with a social network for game developers to connect and negotiate advertising deals. Chartboost also offers the industry's most transparent games-only ad network where developers can test advertising campaigns with thousands of games, identify the best performing partners and find the best fit for direct deals. Finally, Chartboost helps developers replicate and increase App Store success of each game launch by cross promoting within their portfolio of games.
By utilizing this Kiosk program, any game developer can tap into the advertising budgets of several industry leaders to increase their own revenue. Chartboost's network includes over 5,000 different mobile game developers and hosts more than three billion game sessions per month. By leveraging this network, developers using the platform for direct deals, cross-promotion, and advertising are making hundreds of thousands of dollars per month.
For more information on Chartboost, please visit www.chartboost.com. Developers interested in joining the Kiosk program can find more information at www.chartboost.com/kiosk.
About Chartboost
Chartboost is the platform for game developers to reach more gamers and make more money without the need of an ad network. The company reaches 105 million unique users in over 100 countries, drives over 3 billion game sessions per month and works with companies like Backflip, Beeline, Booyah, Crowdstar, Disney Mobile, Gameloft, Get Set Games, GREE, Kabam, Kiloo, Playfirst, The Playforge, Pocket Gems, SGN, TinyCo, Wooga and many other lead game developers. Chartboost has raised $2M from Translink Capital, SK Telecom Ventures, and XG Ventures. Based in San Francisco and founded in 2011, more information on Chartboost can be found at:http://chartboost.com.
---
Media Contact
Andrew Karl, TriplePoint PR
press@chartboost.com, akarl@triplepointpr.com
(203) 314-6255