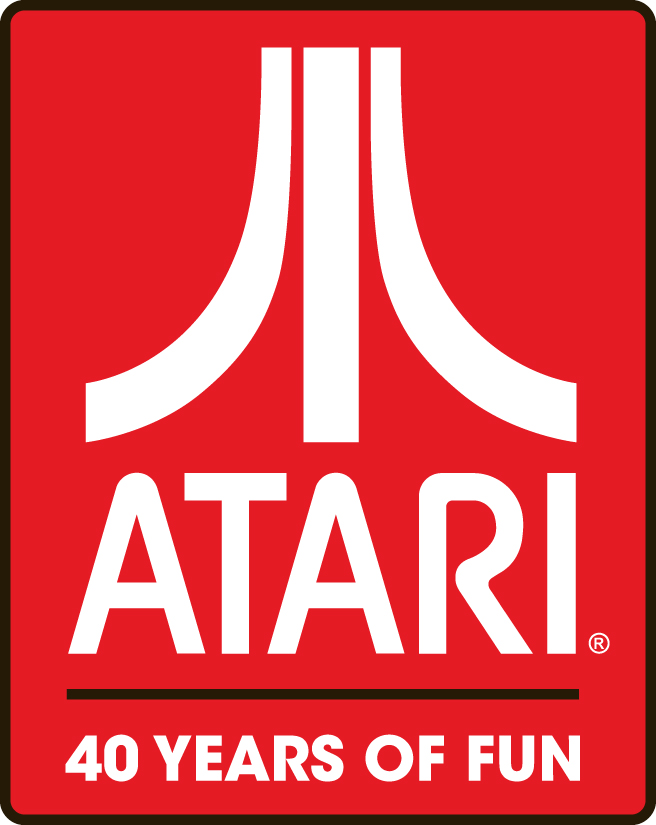 Modern 'Atari Arcade' Experience Features Fresh Graphics, Social Connectivity and Tablet Touch Gameplay, Play Now for Free at Atari.com
LOS ANGELES – August 30, 2012 – Atari, one of the world's most recognized publishers and developers of interactive entertainment, today announced a partnership with Internet Explorer to launch the Atari Arcade. The browser-based portal is a next-generation collection of Atari's classic games reimagined in HTML5 with fresh graphics, gameplay and integration with Facebook and Twitter. Atari Arcade shines in Internet Explorer, but also works well in other modern browsers. Because of the quality of the IE experience, an ad-free version is made available to all Internet Explorer customers when they play Atari Arcade.
In celebration of Atari's 40 year anniversary and the upcoming launch of Internet Explorer 10, classic games like Asteroids, Pong, Lunar Lander, Missile Command, Centipede, and others have been developed with new graphics and gameplay features. Like the arcades that first popularized gaming, players can go head-to-head with friends in competitive, real-time battles for high scores and leaderboard placement in the next evolution of Atari fan favorites like Super Breakout and Combat.
"Atari and Microsoft have had a long and successful history on Xbox LIVE and in the digital space," said Jim Wilson, CEO of Atari. "The reimagined Atari Arcade expands this partnership in a new direction, in keeping with our current digital strategy, making it easier than ever for gamers around the world to access our renowned franchises, through the power and flexibility of an HTML5 based platform."
"We were excited to work with a gaming legend, Atari, to bring their classic arcade games to life on the web with Internet Explorer," adds Ryan Gavin, general manager, Internet Explorer. "Atari Arcade demonstrates what's possible when you couple HTML5 along with a fast and fluid browser that is perfect for touch, which is precisely what you get with Internet Explorer 10. Now together with Internet Explorer and HTML5, we get to see some of our favorite games jump into the next generation of gaming on the web – which is pretty fantastic."
Atari's new platform will grant developers access to CreateJS, a suite of tools for creating cross-browser, cross-device HTML5 gaming and media experiences. This new offering will give developers a platform to publish and monetize games with the ability to utilize features like Facebook integration.
Attendees at this year's PAX Prime, taking place Aug. 31 – Sep. 2 in Seattle, will be able to get hands-on experience with the Atari Arcade in Internet Explorer's booth in the north lobby.
Atari has released a promotional video for the event in which game industry luminaries Nolan Bushnell and Grant Skinner provide their perspective on 40 years of video games and HTML5's impact on future development. The video may be viewed at: http://youtu.be/3qaF9-W2Dvg.
Visit the Atari Arcade now at Arcade.Atari.com.
For more information about Atari games and the latest news:
– Visit our website: www.atari.com
– Like us on Facebook: www.facebook.com/atari
– Follow us on Twitter: www.twitter.com/atari
– Subscribe to our YouTube Channel: www.youtube.com/atari
For more on Internet Explorer, please visit http://www.beautyoftheweb.com/
About ATARI, SA
Atari (www.atari.com) is a multi-platform, global interactive entertainment and licensing company. The original innovator of video gaming, founded in 1972, Atari owns and/or manages a portfolio of more than 200 games and franchises, including world renowned brands like Asteroids®, Centipede®, Missile Command®, Pong®, Test Drive®, Backyard Sports®, and Rollercoaster Tycoon®. Atari capitalizes on these powerful properties by delivering compelling games online (i.e. browser, Facebook® and digital download), on smartphones and tablets and other connected devices. Atari also develops and distributes interactive entertainment for video game consoles from Microsoft, Nintendo and Sony. As a licensor, Atari extends its brand and franchises into other media, merchandising and publishing categories.
Atari has offices in Los Angeles, New York, Paris and Lyon.
© 2012 Atari Interactive, Inc. All rights reserved.
Atari word mark and logo are trademarks owned by Atari Interactive, Inc.
---
Media Contact:
John O'Leary, TriplePoint for Atari
joleary@triplepointpr.com
+1 (212) 730-9744