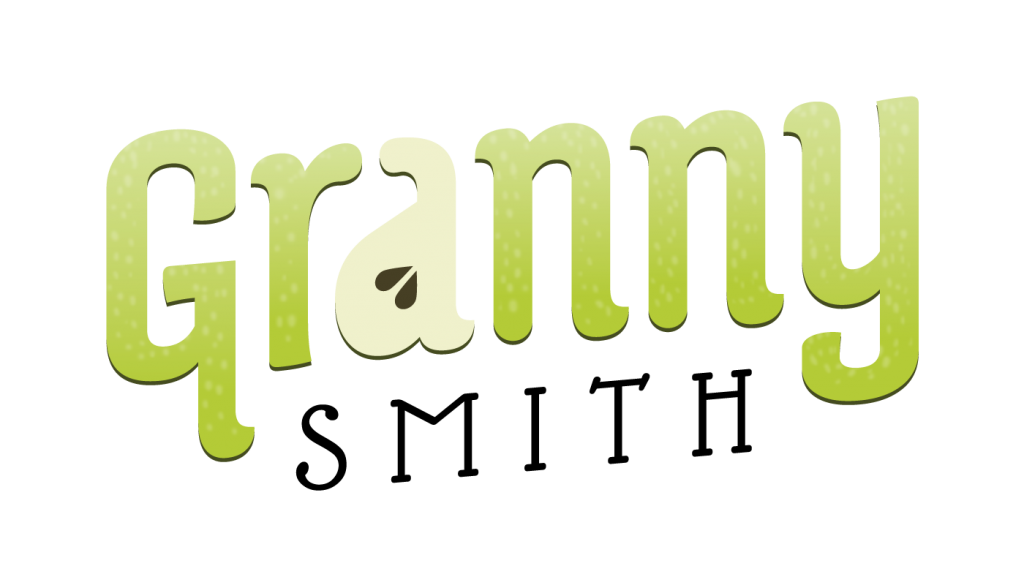 The creators of Sprinkle are back with a frantic, fruit-filled adventure
MALMÖ, Sweden – August 30, 2012 – Mediocre, the team behind last year's award-winning Sprinkle, is excited to announce today the launch of Granny Smith on iPhone, iPad, iPod touch and Android devices, featuring exclusive effects on NVIDIA® Tegra® 3 devices. A whimsical blend of racing and platforming, Granny Smith puts players in the skates of a radical grandma as she rolls, soars and crashes through walls to get her stolen apples back from a chubby little thief. With 36 hand-crafted levels, three playable characters and integrated leaderboards, Granny Smith offers hours of fun to gamers of all ages, including the approximately 6 million players who downloaded the paid and free versions of Sprinkle and Sprinkle Jr. in the past year.
Granny is a fast old lady, but players need just two simple buttons to send her careening over obstacles and sliding along wires with her trusty cane. Walls collapse and windows shatter as she blasts through them, showing off a robust physics engine that gamers should expect from the makers of the water-splashing puzzler Sprinkle. But even if things get messy after Granny zooms by, the game looks great thanks to artist Henrik Johansson's vibrant, playful style. If Granny needs a boost, she can toss baseballs and bananas to slow down the apple-bandit and break through obstacles. Just be sure to collect enough coins along the way – and don't faceplant after a big jump, or you'll be left with an empty purse!
The team at Mediocre has once again pushed the technical boundaries with Tegra 3 exclusive enhancements – including additional breakable objects, grass, flowers and dust particles – that heighten the rockin' and rollin' Granny fun. The game is featured on the TegraZone™ app, NVIDIA's free app that showcases the best games optimized for the Tegra processor.
Mediocre just released a sizzling trailer for Granny Smith, which is viewable here. The game's official website can be found at http://www.grannysmithgame.com.
Granny Smith features:
Spectacular physics – Granny Smith uses some of the most advanced destruction physics in mobile games. Crash through crates and windows, then watch the pieces fly all over!
Dazzling visuals – Zoom through dozens of vibrant, whimsical worlds! Each level is like a fanciful, three-dimensional storybook.
Intuitive controls – Help Granny pull off crazy moves with simple two-button controls – perfect for both tablets and phones.
Vintage replays – Watch your best runs in retro-movie style with cool camera angles and slow-motion effects!
Power Granny up – Collect coins and equip Granny with a helmet, banana peels and baseballs. If Granny is getting old, you have two alternative characters to play with – Scruffy and Stanley!
Strap on your skates and download Granny Smith today for just $0.99 via the App Store or Google Play. Visit TegraZone for more information on the Tegra enhanced version.
About Mediocre
Mediocre is an independent games studio based in Sweden that focuses on creating non-violent mobile games for broad audiences. The staff at Mediocre combines for over 20 years of game and web design experience, with significant expertise in the area of physics simulation. Founded in 2011 by Dennis Gustafsson and Henrik Johansson, the studio's first title, Sprinkle, combined fluid simulation with brain-tingling puzzles. IMGA named Sprinkle the Casual Game of the Year and Phone Shop honored it as the top mobile app of 2011.
Official Website | @Twitter
---
Download the full press kit here and the launch trailer here.
---
Media Contact
Sam Dalsimer, TriplePoint
sam@triplepointpr.com
212-730-9744