One of the best-selling PC franchises of all time comes to Nintendo 3DS™ on October 16, 2012
LOS ANGELES – September 4, 2012 – Today Atari, one of the world's most recognized publishers and producers of interactive entertainment, announced that it will release RollerCoaster Tycoon® 3D on Nintendo 3DS™ on October 16, 2012.
Developed by n-Space, RollerCoaster Tycoon® 3D marks the return of one of the world's most popular game franchises and delivers an innovative and robust theme park simulator to the next generation of Tycoon fans.
Since its inception in 1999, Chris Sawyer's original RollerCoaster Tycoon and its sequels have captivated audiences with a gaming experience that put a whole new spin on the world of theme parks.  Now, 12 years later and with over 11 million units sold, the RollerCoaster Tycoon franchise makes its debut on a portable handheld for the first time ever.
New features exclusive to Nintendo 3DS include:
An entirely new gameplay mode called "Coaster Story," which blends tutorials and park challenges into a cohesive and entertaining narrative and offers players tons of special unlockable content
A first-person view for coaster rides that fully immerses players with the innovative 3D display exclusive to Nintendo 3DS
The ability to freely customize the design of roller coasters and theme parks with the use of a stylus and the touch-screen interface
Just like at a real theme park, take a snapshot of yourself on a ride and share it with your friends
Gyro sensor allows players to look around their theme park by simply tilting their Nintendo 3DS
Create the ultimate coaster and easily share it with friends through StreetPass™
Invite your Mii Plaza™ friends to your theme park
For more information about RollerCoaster Tycoon 3D, visit Facebook at facebook.com/rollercoastertycoon.
For more information about Atari games and the latest news:
About Atari, SA
Atari (www.atari.com) is a multi-platform, global interactive entertainment and licensing company.   The original innovator of video gaming, founded in 1972, Atari owns and/or manages a portfolio of more than 200 games and franchises, including world renowned brands like Asteroids®, Centipede®, Missile Command®, Pong®, Test Drive®, Backyard Sports®, and Rollercoaster Tycoon®.  Atari capitalizes on these powerful properties by delivering compelling games online (i.e. browser, Facebook® and digital download), on smartphones and tablets and other connected devices. The Company also develops and distributes interactive entertainment for video game consoles from Microsoft, Nintendo and Sony.  As a licensor, Atari extends its brand and franchises into other media, merchandising and publishing categories.
Atari has offices in Los Angeles, San Francisco, New York, Paris, and Lyon.
© 2012 Atari Interactive, Inc. All rights reserved.
Atari word mark and logo are trademarks owned by Atari Interactive, Inc.
Official website | Facebook | @Atari
---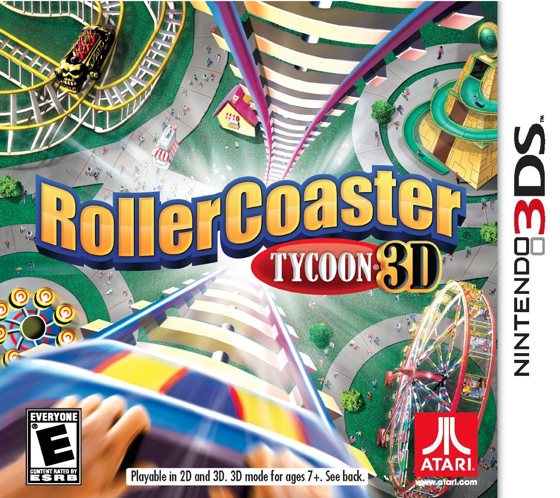 Media Contact
John O'Leary, TriplePoint for Atari
joleary@triplepointpr.com
(212) 587-9200