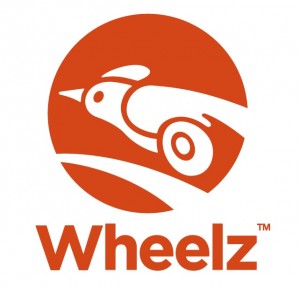 Wheelz Delivers New Transportation Alternative for Students at the Claremont Colleges, Loyola Marymount, Caltech and Occidental
SAN FRANCISCO – September 25, 2012 – Wheelz, the peer-to-peer (P2P) car sharing service that is revolutionizing car ownership and access, announced today that it is launching across four new college campuses in Los Angeles. Wheelz connects students with cars to students who need them and is doubling the number of California college campuses it serves after seeing great traction at Stanford, UC Berkeley, USC and UCLA. By offering a convenient and easy-to-use car sharing solution, Wheelz is filling an important need for students in L.A., who really need a car to access the amazing business, cultural and entertainment options that surround them.
Pomona College, the founding member of the Claremont Colleges, has agreed to officially endorse the program, providing a convenient and reliable transportation option for exploring the city to students at Pomona, Claremont McKenna College, Harvey Mudd College, Scripps College, Claremont Graduate University and Keck Graduate Institute. In addition to the Claremont Colleges, Wheelz is currently launching at Loyola Marymount, Caltech, and Occidental.
Through a seamlessly integrated system of smartphone apps, website and in-car DriveBoxTM technology, Wheelz delivers a trusted and hassle-free peer-to-peer car sharing experience. Car owners simply post when their car is available for rent; renters can reserve and instantly access vehicles using either the Wheelz smartphone app or a Wheelz DriveCard. This means renters can unlock Wheelz cars and never have to meet up with the car owner in person to get the keys—the technology takes care of it all. At Stanford, in just the last school year, thousands of students became Wheelz members. The company expects students in L.A. to show rapid adoption as well.
"Car ownership is no longer a priority for millennials; this generation cares about convenience and access," said Wheelz CEO, Jeff Miller. "We've built and refined our service on college campuses because today's students are at the forefront of the shared economy. The result is that we've created the simplest and most efficient P2P car sharing service available anywhere, solving the traditional problems like unreliability and high levels of friction."
While car borrowers get where they need to go to run errands, go on a date, attend interviews or take a trip off campus, car owners earn cash by putting their cars to work. So far, car owners earn an average of $250 per month by renting out their car through Wheelz and can earn as much as $1,000 per month. In addition to letting students earn cash to help with car payments and tuition, Wheelz helps lighten the economic impact of car ownership, alleviating traffic and parking congestion, and reducing environmental impacts.
For Pomona College, "Wheelz offers another way for our students to explore the region beyond our campus, pursue internships, and take advantage of LA," says Miriam Feldblum, Vice President and Dean of Students at Pomona College. "Even better, it is a sustainable, affordable, and accessible solution and is a great complement to our other transportation options, including Zipcars, the Sagecoach and public transportation."
Car owners can turn their vehicle into a cash-generating machine, while having complete peace of mind thanks to Wheelz' innovative permissioning system. Courteous and punctual renters get higher ratings and car owners select whom they feel comfortable sharing with, maintaining complete visibility and control. Car owners may approve every new renter, automatically building a secure network of trusted peers, so they can make more money with more rentals and less hassle.
Universities interested in providing students with a new student-driven transportation option through Wheelz should contact Phillip Carter at phil@wheelz.com.
To learn more about Wheelz, or to start sharing or renting your car today, visit http://www.wheelz.com/.
Assets
Link to Press kit
About Wheelz
Wheelz offers a new solution to two problems: the cost of owning a car, and the inconvenience of not owning a car.  We're a car sharing platform that connects people who need to rent a car with people who want to put their cars to work. Through our seamlessly integrated smartphone app, website, and in-car DriveBoxTM technology, Wheelz delivers the most trusted and hassle-free car sharing experience possible. We are a community marketplace that turns otherwise-dormant vehicles into coffee-dates, weekend getaways and shopping runs, revolutionizing what it means to own or need a car. We aren't reinventing the wheel—just how you use it.
More information is available at www.wheelz.com.
Official Website | Facebook | @Twitter
---
Media Contact
Tristan Kruth, TriplePoint
wheelz@triplepointpr.com
(415) 955-8500
Aaron Platshon, Wheelz
aaron@wheelz.com
(650) 248-7656