Gravity-bending Platformer Reaches #1 Free Game on Mexico App Store
MEXICO CITY – September 28, 2012 – Televisa Home Entertainment and Efecto Studios are proud to announce that Grabbity, the free platformer with gravity-warping gameplay, is now weighing in at over 100,000 downloads for iOS devices worldwide. What's more, Grabbity has achieved the hefty milestone of reaching the #1 spot on the Free Games chart on the App Store in Televisa's respective home country of Mexico. Televisa and Efecto both flipped when they heard the news – but thankfully, the game's lovable Grabbians were able to flip them back over again.
"The success we're seeing for Grabbity is fantastic," said Fernando Rondon, Televisa's Director of Home Entertainment and Consumer Products. "We go into our development process with the intention of making a game that we would all personally enjoy, but it's such a great feeling when you discover just how much everyone else likes it, too. We're going to thank our audience by making sure Grabbity sees plenty of support and updates for a long time to come. We're giving away a big update on October 6 to celebrate Grabbity's first month, so expect even more fun to come!"
To join the world in grabbing Grabbity, visit the App Store:http://itunes.apple.com/co/app/grabbity/id533453463?l=en&mt=8
Assets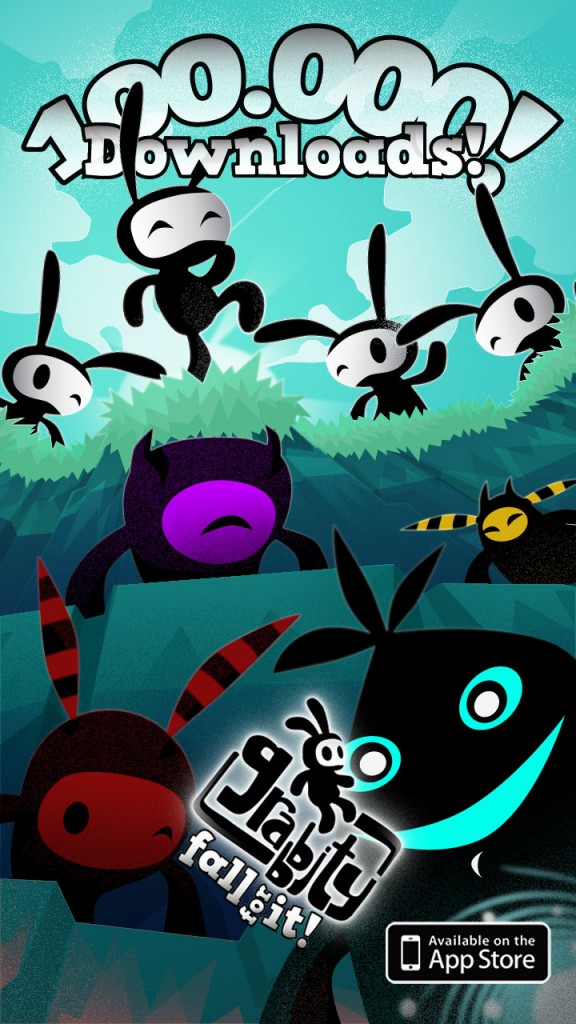 Check out the preview trailer for
Grabbity at the following link:
http://youtu.be/P7dclZaKbAo
Download the press kit, including an image to celebrate the game's 100,000 downloads, here:
http://www.triplepointpr.com/dl/
Grabbity/Grabbity%20Press%20Kit.zip
About Televisa Home Entertainment
Televisa Home Entertainment (THE) is the Televisa Consumer Product's division that specializes in selecting and adapting Grupo Televisa´s content into DVD and Blu-Ray to be commercialized for both national and international markets.
In 2010, THE successfully released Lucha Libre AAA Heroes del Ring, the first Latin-American videogame for Xbox 360, PS3 and Nintendo Wii in the USA and LATAM. Since then, THE is responsible for the development and promotion of videogames for consoles, tablets, and social media based on Grupo Televisa contents.
About Efecto Studios
Efecto Studios is an experienced game developer, focused on developing video games for almost every major gaming device, with a team that has worked on titles including CellFactor: PsychoKinetic Wars, Monster Madness: Battle for Suburbia, and Lucha Libre AAA Heroes del Ring.
Having already launched several titles in response to the emerging mobile gaming universe, Efecto Studios is starting to create awesome content for this market.
Official website | Facebook
Media Contact
Dustin Blackwell, TriplePoint for Televisa
dblackwell@triplepointpr.com
(415) 955-8500