New Iteration of Best-selling Theme Park Management Simulator Now Shipping to Retailers
LOS ANGELES – Oct. 16, 2012 – Today Atari, one of the world's most recognized publishers and producers of interactive entertainment, has released RollerCoaster Tycoon® 3D for the Nintendo 3DS™ portable game console. The new game, which brings the hit RollerCoaster Tycoon franchise to a new generation on handheld gaming devices, is now headed to stores everywhere. Gamers who have been holding their breath during the long ascent can now experience the thrills of designing and managing their own theme park, and riding their own customized rollercoasters in first-person 3D. The addictive blend of simulation and creativity in Chris Sawyer's original RollerCoaster Tycoon and its sequels will be available at retail shortly for $29.99.
Developed by n-Space, RollerCoaster Tycoon 3D recaptures the classic gameplay of the RollerCoaster Tycoon games that have delighted gamers since 1999, while tailoring the fun for the 3DS through an intuitive touch-screen interface and portable game sessions. Just as players will be challenged to craft an enjoyable experience for their in-game customers, the look and feel of RollerCoaster Tycoon 3D has been designed to use the system's features for smooth gameplay, including 3D graphics, park exploration via gyro sensors, and coaster-sharing abilities via StreetPass™.
New features exclusively for Nintendo 3DS include:
An entirely new gameplay mode called "Coaster Story", which blends together tutorials and park challenges into a cohesive and entertaining narrative and offers players tons of special unlockable content
The first-person view for coaster rides fully immerses players with the innovative 3D display exclusive to Nintendo 3DS
The ability to freely customize the design of roller coasters and theme parks with the use of a stylus and the touch-screen interface
Just like at a real theme park, take a snapshot of yourself on a ride and share it with your friends
Gyro sensor allows players to look around their theme park by simply tilting their Nintendo 3DS
Create the ultimate coaster and easily share it with friends through StreetPass™
Invite your Mii Plaza™ friends to your theme park
"RollerCoaster Tycoon has a very rich history, one that has entertained fans worldwide for over a decade," said Jim Wilson, CEO, Atari. "We're pleased to be working with n-Space and expanding the franchise to even more gamers on new portable platforms."
"We're thrilled to help Atari introduce the RollerCoaster Tycoon franchise to a new generation of gamers with RollerCoaster Tycoon 3D," said Dan O'Leary, president of n-Space. "It was a pleasure working with Atari to craft a game that both respects the franchise's sandbox roots and guides new players on their journey. RollerCoaster Tycoon 3D mixes familiar elements with fresh designs to yield an exciting ride."
For more information about RollerCoaster Tycoon 3D, visit www.rollercoastertycoon.com or visit Facebook at facebook.com/rollercoastertycoon.
For more information about Atari games and the latest news:
About Atari, SA
Atari (www.atari.com) is a multi-platform, global interactive entertainment and licensing company.   The original innovator of video gaming, founded in 1972, Atari owns and/or manages a portfolio of more than 200 games and franchises, including world renowned brands like Asteroids®, Centipede®, Missile Command®, Pong®, Test Drive®, Backyard Sports®, and Rollercoaster Tycoon®.  Atari capitalizes on these powerful properties by delivering compelling games online (i.e. browser, Facebook® and digital download), on smartphones and tablets and other connected devices. The Company also develops and distributes interactive entertainment for video game consoles from Microsoft, Nintendo and Sony.  As a licensor, Atari extends its brand and franchises into other media, merchandising and publishing categories.
Atari has offices in Los Angeles, San Francisco, New York, Paris, and Lyon.
© 2012 Atari Interactive, Inc. All rights reserved.
Atari word mark and logo are trademarks owned by Atari Interactive, Inc.
Official website | Facebook | @Atari
About n-Space, Inc.
n-Space, Inc. is an award-winning, independent video game developer based in Orlando, Fla. Founded in 1994, n-Space has worked with the industry's largest publishers to craft immersive and entertaining games set in original worlds and based on many of the world's most recognizable franchises. For more information about our products and our team, visit www.n-space.com.
---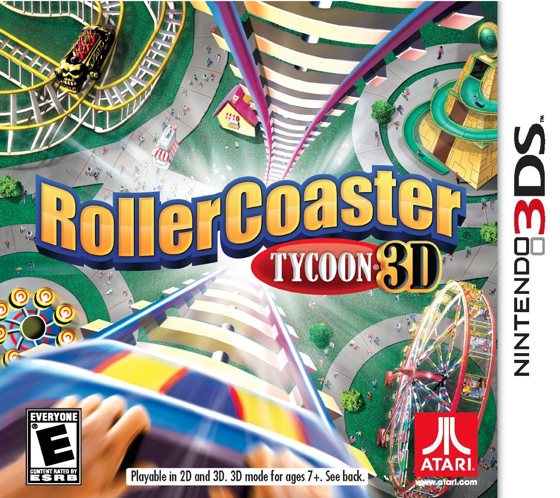 Media Contact
John O'Leary, TriplePoint for Atari
joleary@triplepointpr.com
(212) 587-9200