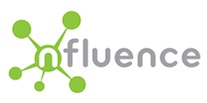 Personal Identity Information Most Worrying Across all Age Groups, however Consumers are Twice as Comfortable with Volunteered Data
SEATTLE and LONDON – Nov. 14, 2012 – nFluence media, creators of technology that gives consumers control over their personal data, has released the results of a survey conducted by an independent polling organization that demonstrates the widespread worries that consumers have with Internet Service Providers (ISPs) and Mobile Carriers holding their personal information.
The survey asked more than 2,000 respondents representative of the United Kingdom's population to rate their feelings of concern or security regarding the various types of personal information collected on them by ISPs and Mobile Carriers, with a goal of understanding and ultimately alleviating these concerns through transparency and consumer input.
Among the results:
50% of all respondents were "very or extremely worried" (Eight out of ten or higher) about mobile carriers holding their personal identity information, including name, date of birth, home and work address, and bank account details. For ISPs, that number rose to 55%
Contrary to expectation, both younger (18-35) and older (35+) respondents were comparably worried about their information: 48% and 58% for ISPs, and 42% and 53% for Mobile Carriers
Information willingly provided by a consumer in relation to their interests was two times less worrying for those surveyed—25% and 26% for Mobile Carriers and ISPs respectively
"The data not only shows the level of worry about personal information, but also highlights the power of asking consumers for information instead of tracking them without consent," said Henry Lawson, CEO of nFluence. "These results are an encouraging sign as we continue to find new opportunities for our technology."
nFluence's technology provides B2B solutions that enable consumers to express their interests through a game-like user interface and personalize content without tracking personal data. Using nFluence's solution, users build profiles that provide more accurate recommendations for content than traditional data tracking practices, without the need to collect any kind of personal information.
About nFluence Media
Headquartered in Seattle, Washington and London, England, nFluence Media is a marketing technology startup that is focused on making marketing work better from a consumer's point of view. Their patent-pending brand sorter technology allows consumers to create anonymous interest graphs, or "advertars," for more relevant targeting of deals, offers, ads and messages. Mobile carriers, broadcasters, retailers and media owners can radically enhance the responses to their assets with massively reduced intrusion on uninterested consumers. Founded by Henry Lawson, CEO and Brian Roundtree, CTO, in 2010, nFluence Media puts power back into consumers' hands when it comes to controlling their digital presence. nFluence Media is venture-backed and launched their first mobile app, dealBoard, in March 2012. Henry Lawson previously spent 20 years running marketing technology companies including Interep and Donovan Data Systems, now MediaOcean. Brian Roundtree is a successful serial entrepreneur, having previously founded SNAPin Software, which sold to Nuance Communications for $224M in 2008. Together, they are focused on delivering messages to those who are interested, when they want it.  For more information, visit www.nfluence.com
---
Media Contact
Tristan Kruth, TriplePoint
tkruth@triplepointpr.com
(415) 955-8500