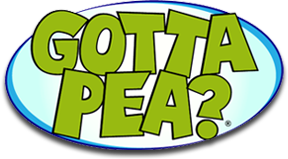 Pea-Themed, Pun-Packed Ornaments and Holiday Cards Available for Support and Purchase on Kickstarter
HARRISBURG, Pa. – November 12, 2012 –Gotta Pea, a fresh start-up entertainment brand with a (literally) green and eco-friendly message, has taken the wrapping off of some new uniquely pea-riffic holiday items just in time for last-minute shopping. A first look at their hand-sculpted and personalized 'Pea in a Can' ornaments and quirky greeting cards can be found on Gotta Pea's "Happea Holidays!" Kickstarter page at www.kickstarter.com/projects/gottapea/gotta-pea-happea-holidays.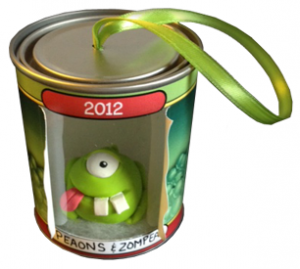 "From the very beginning, Gotta Pea has been about telling fun stories with fun characters. We entertained players with our iPhone game, Peakour, and I am excited we now have a chance to introduce more people to the world of Peaopolis with these holiday goodies." said Douglas Ian Koozer, Creator of Gotta Pea, LLC. "I hope everyone who finds Peas under their tree or in their mailbox next month enjoys these gifts as much as we're enjoying making them!"
To learn more about Gotta Pea and the junkyard world of Peaopolis, visit the official website at gottapea.com/.
About Gotta Pea, LLC
Founded in 2008, Gotta Pea® is a quirky company with an eye on the environment, a pea-riffic line of mobile and social online games, and Peaopolis at the center of their universe, Gotta Pea® creates fun products for the whole family. Gotta Pea® games are addictively entertaining and Gotta Pea® characters are a pod-full of personality, building buzz for environmental issues across interactive digital divides. Meet them all at http://www.gottapea.com and help spread "Peas on Earth" this holiday season.
Gotta Pea® is a registered trademark. ©2011 Gotta Pea, LLC
Official Website | Facebook | Twitter
---
Media Contact
Ryan Morgan, TriplePoint for Gotta Pea
ryan@triplepointpr.com
919-530-8057