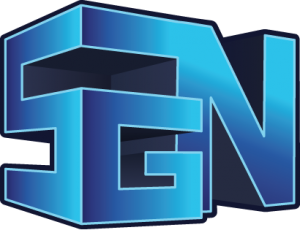 Patent-Pending Technology Unifies Game Distribution across Web and Mobile Platforms, Cutting Development Cost and Time
LOS ANGELES – Dec 18, 2012 – SGN, a leading developer of cross-platform social and mobile games, today announced the official launch of MasterKey, a proprietary technology that speeds development of cross-platform titles. Created as part of a company-wide strategy to streamline SGN's development process, MasterKey significantly reduces the time, effort, and cost required to publish a game across Facebook, iOS and Android. The innovative process has already proven successful in a number of SGN's hit games, including Panda Jam and Bingo Blingo.
"Consumers want to be able to play our games on every device and platform, so it's a top priority for SGN to execute a cross-platform strategy effectively," said Chris DeWolfe, CEO and co-founder of SGN.  "MasterKey enables us to do so efficiently while creating multiple revenue streams for each game we develop."
With the new technology, games are developed using industry standard technologies before undergoing a process that cuts conversion time by up to 80%, compared to the traditional process of completely re-coding for an additional platform. Multiplied by the number of distribution platforms, the advantage afforded by MasterKey becomes even more significant. Currently used for internal development, SGN plans to make this technology available soon to third-party developed games published through its network.
About SGN
SGN connects people around the world through great games. As a top developer and publisher of cross-platform games on Facebook, iOS, and Android, SGN lays claim to hit titles such as Fluff Friends Rescue, Jewels of the Amazon, Bingo Blingo, Skies of Glory, MindJolt,andPanda Jam. The company is led by co-founder and CEO, Chris DeWolfe, one of the original founders of MySpace.

SGN games have been installed over 200 million times on leading mobile and social platforms, making it one of the largest cross-platform gaming companies in the world. Based in Los Angeles, SGN is backed by Austin Ventures, with studios in Buenos Aires and San Francisco. For more information, please visit www.sgn.com.
Official Website | Facebook | @Twitter
---
Media Contact
Tristan Kruth, TriplePoint
tkruth@triplepointpr.com
(415) 955-8500