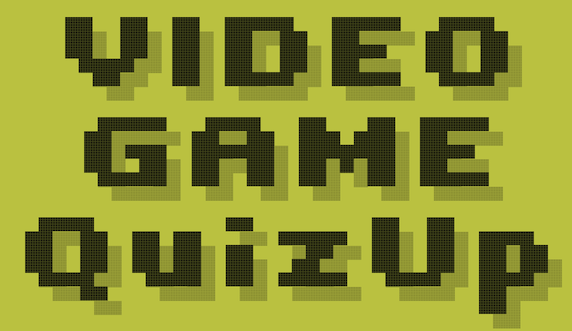 You can already brag about your high scores, now brag about your gaming knowledge
SAN FRANCISCO – Dec. 18, 2012 – Plain Vanilla, developers of the QuizUp mobile platform, today announced the launch of Video Game QuizUp. The mobile app, available on iOS devices, was created with competitive gamers in mind. With trivia questions based on design, characters and history of video games across all platforms, Video Game QuizUp challenges the most elite and knowledgeable gamers to battle it out for top rank. Featuring a classic, arcade design, the real-time social trivia app lets players around the world compete head-to-head in ten-questions rounds.
QuizUp is a first-of-its-kind real-time social trivia platform developed by Plain Vanilla. With QuizUp, Plain Vanilla can produce customized and high quality apps where users compete against each other around the world, and on any mobile device. Video Game QuizUp joins the official Twilight Saga QuizUp, Batman QuizUp, Math QuizUp and Eurovision QuizUp in Plain Vanilla's collection of apps, with additional categories coming soon.
Download Video Game QuizUp here.
Assets
You can download the press kit here.
About Plain Vanilla
Plain Vanilla was founded with the plan to develop beautifully designed, user-centered and addictively entertaining games. Headquartered in San Francisco, the Plain Vanilla team includes amazing illustrators, motion artists, musicians, graphic designers and programmers who are passionate about creating amazing games.  Plain Vanilla designed QuizUp, the first multiplatform and real-time social trivia engine.
Official Website |  Facebook | @vanillagames
---
Media Contact
Samantha Qualls, TriplePoint for Plain Vanilla
Samantha@triplepointpr.com