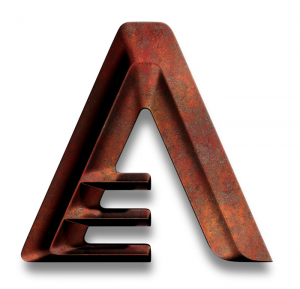 After Earth Mobile Game to Release Alongside Highly-Anticipated Adventure Film This Summer
LOS ANGELES, Calif. – May 8, 2013 – Reliance Games, a leading international developer and publisher of mobile games, Sony Pictures Consumer Products and Overbrook Entertainment, today announced a creative collaboration to bring the action-packed After Earth digital mobile game, based on the upcoming movie, in theaters May 31.  Reliance Games is working closely with Sony Pictures and Overbrook Entertainment to craft an interactive experience to supplement the movie; Behaviour Interactive is developing the game.
The action packed runner game features two modes: one that lets users play the story and a second that challenges their skill with an endless level.  Players must confront and defeat an array of vicious enemies in epic battles and explore the stunning environments inspired by the film.
"We are thrilled to work with Reliance Games to bring a high-quality, immersive experience to our fans," said After Earth Producer, Caleeb Pinkett. "The game brings to life lots of the action and suspense of the After Earth universe."
Throughout the After Earth gaming experience, players must show no fear as they dodge attacks and collect hidden and unique artifacts to enhance the game experience.
"We're excited about this great opportunity to bring After Earth to mobile by creating a challenging game with stunningly beautiful 3D environments that were inspired by the film," said Manish Agarwal, CEO of Reliance Games. "We have experience translating popular IPs into mobile and we aim to continue that success with our partnership with Sony Pictures and Overbrook."
The After Earth game will launch this summer on smartphones and tablets. For more information, watch the teaser video here: http://youtu.be/vDnYA336jTg
In After Earth, a crash landing leaves teenager Kitai Raige (Jaden Smith) and his legendary father Cypher (Will Smith) stranded on Earth, 1,000 years after cataclysmic events forced humanity's escape. With Cypher critically injured, Kitai must embark on a perilous journey to signal for help, facing uncharted terrain, evolved animal species that now rule the planet, and an unstoppable alien creature that escaped during the crash. Father and son must learn to work together and trust one another if they want any chance of returning home. Columbia Pictures presents an Overbrook Entertainment/Blinding Edge Pictures production directed by M. Night Shyamalan from a screenplay by Gary Whitta and M. Night Shyamalan and a story by Will Smith, and produced by Caleeb Pinkett, Jada Pinkett Smith & Will Smith, James Lassiter, and M. Night Shyamalan.
About Reliance Games
Reliance Games, a leading publisher and developer of mass-market mobile games, is the international gaming division of Reliance Entertainment, which also comprises entities like DreamWorks, SKG, IM Global and Codemasters. The game portfolio includes more than 600 games for over 2,000 devices across various operating systems like iOS, Android, Windows, Java and Symbian. Its current roster of hit games includes Real Steel, Total Recall, and F1 2011, among others. The company's content can be accessed worldwide through 80 networks across 40 countries as well as through global app stores.
Find Reliance Games on the web and get the latest news on our products by going to: www.reliancegames.com. Visit us on Facebook and Twitter. All trademarks referenced herein are the property of their respective owners.
About Sony Pictures Entertainment
Sony Pictures Entertainment (SPE) is a subsidiary of Sony Corporation of America, a subsidiary of Tokyo-based Sony Corporation. SPE's global operations encompass motion picture production, acquisition and distribution; television production, acquisition and distribution; television networks; digital content creation and distribution; operation of studio facilities; and development of new entertainment products, services and technologies. For additional information, go to http://www.sonypictures.com/.
About Overbrook Entertainment
Overbrook Entertainment, founded by partners James Lassiter and Will Smith, is committed to offering the highest quality entertainment focused in film and television and has produced a diverse slate of both critically acclaimed and blockbuster feature films, which have generated more than $2.5 billion dollars in worldwide box office receipts and even more in home video sales. Some of Overbrook's most successful films include ALI, HITCH, PURSUIT OF HAPPYNESS, I AM LEGEND, HANCOCK, SECRET LIVES OF BEES, and most recently THE KARATE KID. Overbrook's next feature project is AFTER EARTH, which is set for a May 31, 2013 release.
Media Contact
Reliance Games
Rebecca Tran Vu
Head of Marketing
Rebecca.TranVu@relianceada.com
Assets
Watch the trailer on YouTube