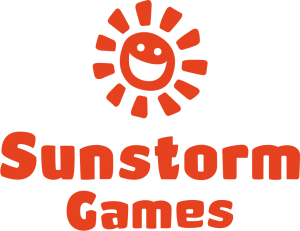 Successful Developer of Mobile Games Passes Major Milestones, Invests for the Future
LAS VEGAS – May 9, 2013 – Sunstorm Games, a leading Las Vegas-based developer and publisher of mobile games, today announced that its player community has grown to 10 million Monthly Active Users and one million Daily Active Users. Focused on creating fun mobile experiences since 2008, Sunstorm Games' community has grown steadily as the company iterates across popular franchises like the "MAKER" series, which host large audiences of both male and female players, prioritizing player feedback and gameplay analysis to substantially improve each new game. The company plans to improve its mobile offering with the upcoming launch of Sunnyville Salon and Sunnyville Pets, its most advanced games to-date in terms of stability, graphics and gameplay.
To meet the demands of its growing community and competition in the mobile space, Sunstorm Games has aggressively expanded its internal operations in a six-month period. Alongside new executive hires, the company doubled the size of its engineering team, quadrupled its art team, opened a new satellite office in Cleveland, Ohio, and kicked-off a series of Design and Usability studies. The first Design and Usability study, which involved in-person interviews with real players, resulted in several new improvements for the upcoming Sunnyville Salon and Sunnyville Pets, including more of the customization options the company's games are known for.
"Our history in mobile gaming, combined with our recent investments and focus on player feedback, helps Sunstorm Games offer mobile experiences that players 10 years ago could only dream about," said Eric Cantini, CEO of Sunstorm Games. "From making your own ICEE flavor to customizing a pet shop, we know what type of personalized, fun experiences boys and girls are really craving, and are well positioned to continue to meet the growing demands of the mobile space in the long term."
To learn more about Sunstorm Games and its latest games, please visit: www.sunstormgames.com
About Sunstorm Games
Founded in 2008 by a group of gaming and marketing industry veterans, Sunstorm Games is a mobile game developer with offices in Las Vegas and Cleveland. With approximately 10 million unique monthly players, Sunstorm Games is committed to building casual games that boys and girls love. The company's focus on player feedback and gameplay analysis has led to a series of Design and Usability studies, through which developers identified areas of improvement and requests for new features that will be incorporated into all new releases. Sunstorm Games plans to bring its total mobile offering to 100 different titles by the end of 2013.
To learn more, visit www.sunstormgames.com
---
Media Contact
Tristan Kruth, TriplePoint
tkruth@triplepointpr.com
(415) 955-8500