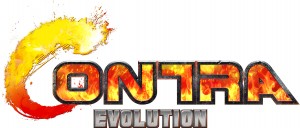 CocoaChina/Chukong Bringing Konami Classic to U.S. Mobile Devices
BEIJING – June 27, 2013 – Leading international mobile game developer and publisher CocoaChina/Chukong today announced the upcoming U.S. mobile launch of Contra Evolution, the first fully licensed mobile version of Konami's classic alien-shooting side-scroller Contra. Initially launched in January 2013 in China, Contra Evolution reached the number one paid spot in less than 24 hours, and the US release marks the official beginning of a partnership between CocoaChina/Chukong and Konami.
"We've worked with Konami to replicate the original Contra gameas closely as possible, and are extremely happy with the result," said Haozhi Chen, CEO of CocoaChina/Chukong. "Contra Evolution feels, sounds, and plays just like the original—Contra veterans and new players alike will not be disappointed."
Reimagined on the cutting-edge Cocos2d-x platform
"We are also very proud that the game was completely developed based on Cocos2d-x, an open-source cross-platform 2D game engine financed by CocoaChina." said Chen. "Cocos2d-x met the very high bar of responsiveness and latency required for this demanding classic action title. Plus, the engine provides seamless cross-platform support by default."
The game is a complete mobile reincarnation of the original Contra game, for which CocoaChina/Chukong has secured the worldwide publishing rights. The launch marks the first time that Contra has been officially released for mobile devices. With an Android version coming soon, Contra Evolution is scheduled to launch in the Apple App store on June 27th: the iPhone version will cost $0.99, while Contra Evolution HD for iPad will cost $2.99.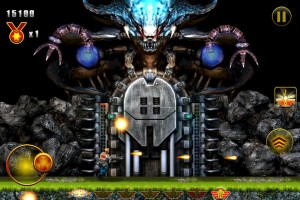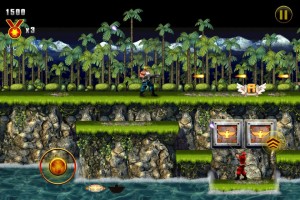 Assets
About CocoaChina
Founded in 2008, CocoaChina is the first and largest Chinese developer platform dedicated to mobile game development. CocoaChina began as a forum for Chinese iOS developers and now operates under the umbrella of Chukong Technologies. PunchBox Studios, which also operates under Chukong Technologies, was created by the same team behind CocoaChina to help developers create, monetize, localize, and distribute their mobile games globally. CocoaChina also helps fuel the growth of mobile gaming industry by investing into core technologies, such as Cocos2d-x. Headquartered in Beijing, China, CocoaChina also has offices in Sunnyvale, California and Tokyo, Japan. For more information, please visit http://www.chukong-inc.com/.
For more information about Cocos2d-x, please visit http://cocos2d-x.org/.
Media Contact
Tristan Kruth, TriplePoint
cocoachina@triplepointpr.com
415-955-85500